For older adults, morning is a better time to think, study says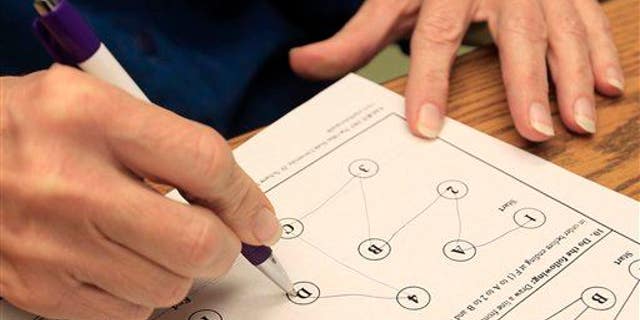 NEWYou can now listen to Fox News articles!
Older adults who want to take a crack at the Sunday Times crossword or try a Food Network recipe may want to do it first thing in the morning.
A small study by Canadian researchers and published in the journal Psychology and Aging found that adults between the ages of 60 and 82 were less distracted and better able to perform cognitive tasks between the hours of 8:30am and 10:30am than in the afternoon, when their brains started "idling," reports Medical News Today.
"Time of day really does matter," says the lead author. "This age group is more focused and better able to ignore distraction in the morning." Using a sample of 16 older adults and 16 younger ones ages 19 to 30, researchers had participants play a memory game of sorts, taking brain scans of the subjects as they were shown picture-word combos on a computer screen—interspersed with unrelated, purposefully distracting pictures and words—and then asked to recall the combinations. During testing between 1pm and 5pm, the older adults were 10% more likely than the younger ones to lose focus, Psych Central notes. However, a different group of 18 older adults tested in the morning showed increased action in the same regions of the brain as their younger counterparts and tightened the performance gap between the two groups. "Our research is consistent with previous reports showing that at a time of day that matches circadian arousal patterns, older adults are able to resist distraction," says another of the researchers. (If you want to keep your mind sharp, try learning a new language.)
More From Newser