Flu season worsens as illness spreads to at least 35 states, CDC says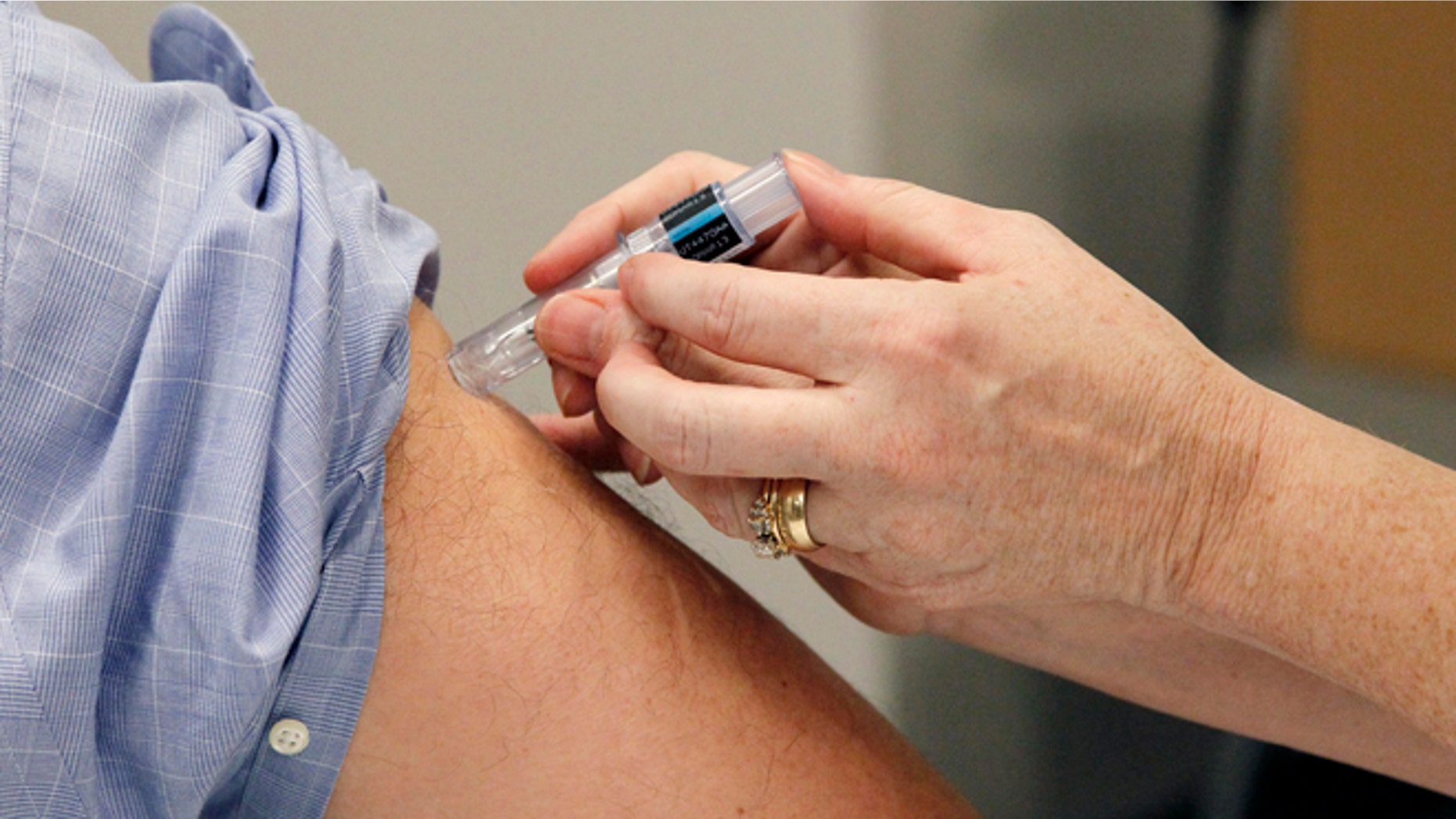 Flu season is ramping up in the United States, with the illness now widespread in at least 35 states, up from 25 in the previous week, according to a report released Friday by the Centers for Disease Control and Prevention.
Lyn Finelli, a flu expert with the CDC, said the agency's weekly report shows "We're in the thick of flu season." She told The Associated Press that the season likely hasn't peaked, but that it's too soon to know if it will be worse than normal.
The numbers aren't as high so far as last year, when flu season started early. The number of people seeking medical care for the flu climbed to more than 4 percent of all doctor visits last week, a near doubling from two weeks earlier.
State health officials in North Carolina reported Thursday that the death toll from the seasonal flu outbreak had risen to 21, 19 of which were young and middle-aged adults, most of whom had underlying medical conditions. Only two deaths have been reported in persons over 65.
Health officials said flu activity has been widespread in North Carolina since mid-December. Flu season typically peaks during January and February.
In Washington, health officials said Friday there have been 11 flu deaths in the state this season. Five of the deaths have been in King County, which can be expected as the population center of the state. There were 54 official flu deaths in the state last season.
Washington Health Department Spokesman Marqise Allen said the number is not unusual, but the department urges everyone over the age of 6 months to have a vaccination. The swine flu has been the most common strain, and the current vaccine available covers the H1N1 virus.
In Nevada, five people have died in Washoe County, and the Southern Nevada Health District reported that two middle-aged people and one elderly person have died in Clark County.
"These deaths serve as a stark reminder of what a serious illness flu can be and the importance of taking preventive measures," said Dr. Joe Iser, chief health officer of the Southern Nevada Health District.
Health officials say it's not too late to get a flu vaccination. Flu season generally peaks in January or February, but it can continue well into spring. Besides being vaccinated, they recommend frequent hand-washing and covering your nose and mouth when you sneeze or cough to stem the spread of germs.
People who are healthy should avoid close contact with someone who is sick, and those who do fall ill should stay home to prevent spreading the virus to others.
The Associated Press contributed to this report.