First child to receive double hand transplant throws out first pitch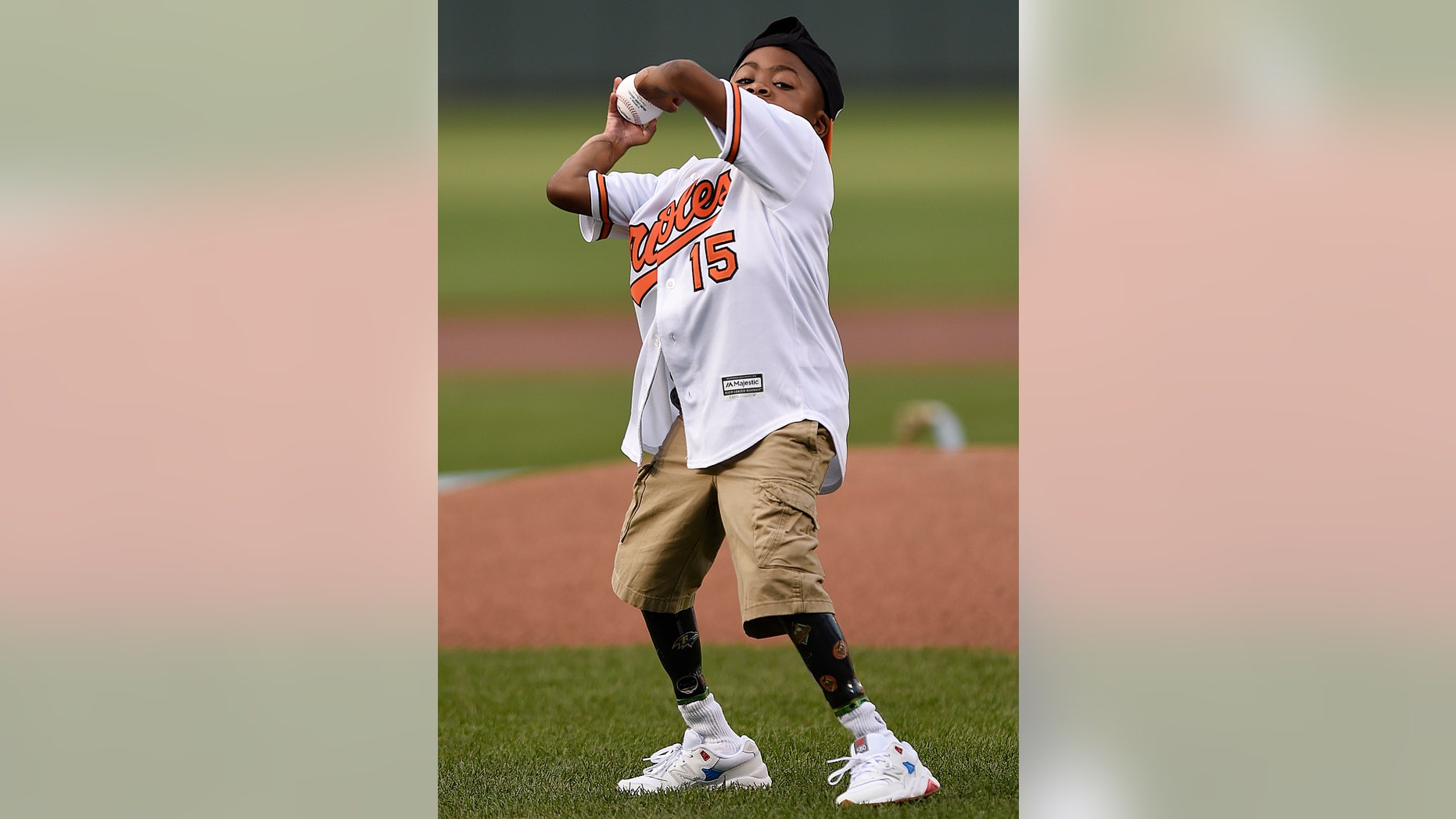 It wasn't the Baltimore Orioles 5-1 win over rival Texas Rangers Tuesday that had fans going wild -- instead, an 9-year-old boy stole the show when he threw out the first pitch, just one year after receiving a double hand transplant.
All eyes were on Zion Harvey, the first child ever to undergo such a transplant, as he kicked off Tuesday night's game at Camden Yards, Inside Edition reported.
Zion's history-making operation lasted 10 hours and was performed by more than 40 doctors and nurses at the Children's Hospital of Philadelphia -- that was in July 2015, and Zion's hard work in intensive hand therapy has since paid off, as evident in footage of the throw.
The video, tweeted by the Orioles, shows Zion waving his arm in the air before winding back for an impressive pitch to centerfielder Adam Jones, who gave the boy a congratulatory handshake.
"I don't know what a child hand looks like," Zion previously had said in an interview with CBS Baltimore.
A life-threatening infection forced Zion to have his hands and feet amputated at the age of 2.  Zion wears prosthetic legs and had learned to adapt to daily activities like writing, eating and playing video games, but dreamed of throwing a ball, according to Inside Edition.