Europe could recommend second biosimilar arthritis drug this week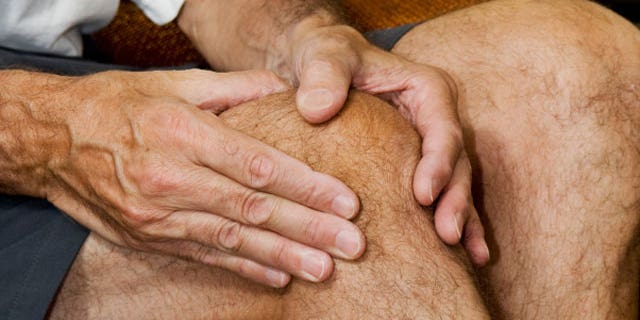 NEWYou can now listen to Fox News articles!
LONDON – Europe could soon gain a second biosimilar antibody drug for rheumatoid arthritis and other autoimmune diseases, with regulators due to decide by Friday whether to recommend South Korean company Samsung Bioepis's copy of Enbrel.
Biosimilar copies of expensive biotech drugs are gaining momentum in Europe, which has been faster to adopt their use than the United States, and their potential to take business from companies making the original products is being monitored closely by investors.
AbbVie, which sells the market-leading rheumatoid arthritis drug Humira, is viewed as being particularly at risk.
Antibody drugs are the big prize for biosimilars because these products are among the world's top-selling drugs.
Worldwide sales of Amgen's Enbrel, which is marketed outside North America by Pfizer, totalled $9 billion last year, with Europe accounting for about $2.5 billion.
Samsung Bioepis, a joint venture between Samsung Biologics and Biogen, is taking aim at that business with its version of etanercept, as Enbrel is known scientifically.
A marketing application for biosimilar etanercept is being assessed by experts at the European Medicines Agency (EMA) this week, according to an EMA agenda.
There is currently only one such application pending at the EMA and a Biogen spokeswoman confirmed the assessment referred to its product.
Because biosimilars are made inside living cells they can never be exact duplicates of the original medicine, so manufacturers need to conduct clinical trials to show their products work as intended.
That makes them more difficult to produce than conventional generic medicines but potentially more profitable.
Biosimilar etanercept, which was recently approved in South Korea, would be the second such antibody product to reach the market in Europe and its arrival is likely to intensify competition. European doctors are already able to prescribe biosimilar infliximab, a copy of Merck's Remicade.
The infliximab biosimilar is gaining ground in certain European countries after some surprisingly steep price discounts. In some cases these have reached nearly 70 percent, though overall the discounts have been nearer 45 percent.
Assuming biosimilar etanercept is given a green light from the EMA this week, its approval will still have to be formally ratified by the European Commission, a process that normally takes a couple of months.
Biogen will market the drug in Europe and manufacture it at a factory in Denmark.
In a further boost for biosimilars, Novartis's Sandoz unit said on Friday that the U.S. Food and Drug Administration had accepted its submission for approval of a biosimilar version of Amgen's Neulasta, which fights infections in cancer patients.