Egg Recall: What Is Salmonella?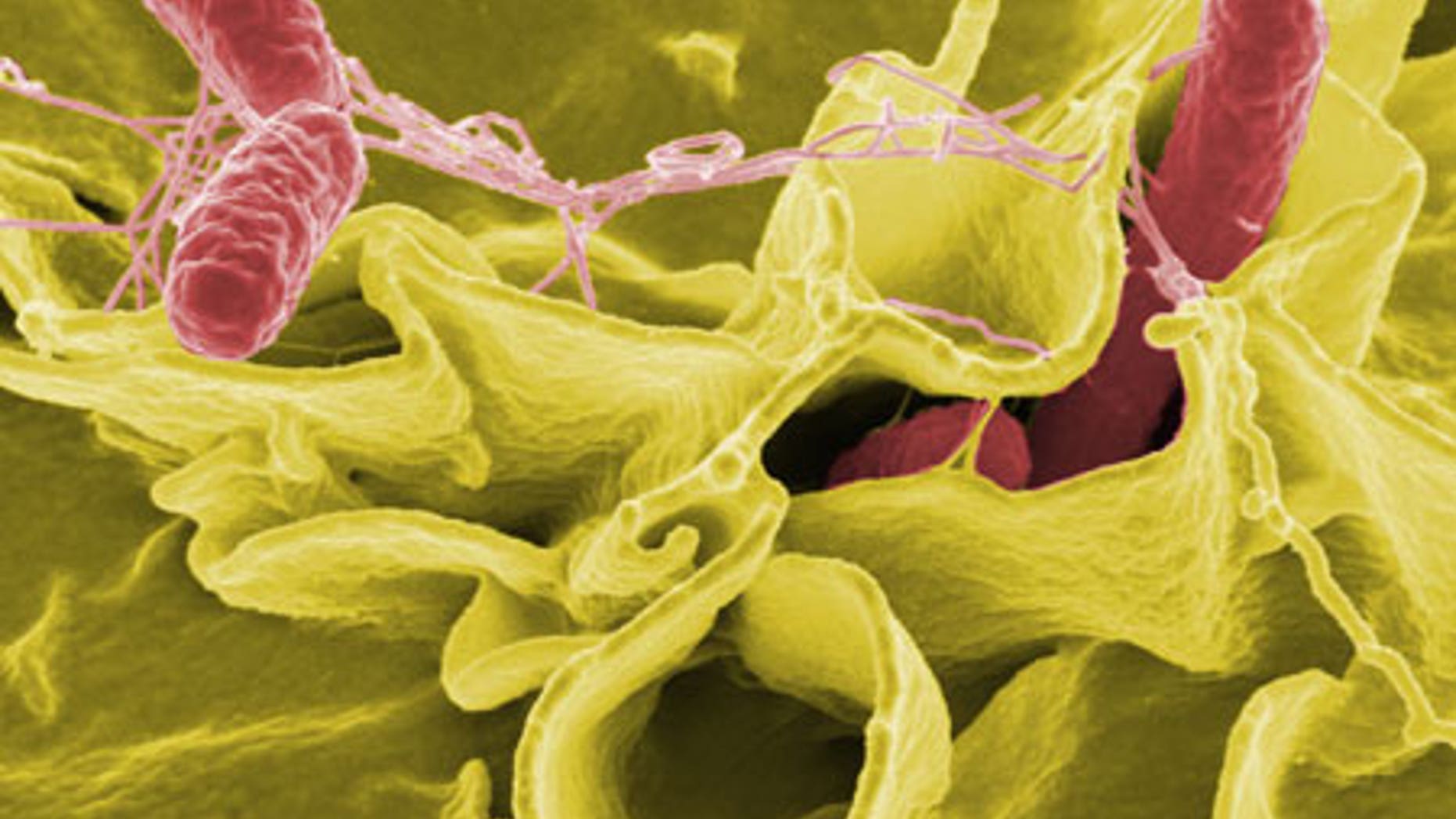 You may want to think twice before enjoying your morning eggs over easy.
With the U.S. egg recall now at 380 million in eight states and growing, hundreds of egg lovers have learned the dangers of salmonella poisoning the hard way.
Symptoms of salmonella are typically severe and include diarrhea, abdominal cramps and fever within eight to 72 hours of eating a contaminated product. It can be life-threatening, especially to those with weakened immune systems.
The Centers for Disease Control and Prevention is working with state health departments to investigate the illnesses, and said no deaths have been reported.
Thoroughly cooking eggs can kill the bacteria, but health officials are recommending people throw away or return the recalled eggs.
According to the U.S. Health Department, cooking eggs at temperatures of 72°Celsius/160°Fahrenheit or more is sufficient to kill salmonella. However, children, the elderly and those with weakened immune systems are advised against eating lightly-cooked eggs.
Consumers should watch out while eating any food that could potentially contain traces of undercooked eggs. In North Carolina, health officials reported a cluster of illnesses that stemmed from meringue pie, made with whipped egg whites.
Some other foods that should be avoided until the recall is over include homemade items like Caesar dressing, mayonnaise, ice cream, custard, Hollandaise sauce and egg drop soup. If these are store-bought or restaurant items, they are likely made with pasteurized eggs and are safe to eat.
Consumers should check the end of their egg cartons holding six, 12 and 18 eggs for batch numbers 1026, 1413 and 1946, with date codes ranging from 136 to 225.
Salmonella is the most common bacterial form of food poisoning. And the strain involved in the outbreak is the most common strain of salmonella, accounting for roughly 20 percent of all salmonella food poisonings.
This form of salmonella can be passed from chickens that appear healthy. The bacteria grows inside the egg itself, so avoiding touching or washing the shell won't help stop the spread.
The Associated Press contributed to this article.