Ebola ebbing in West Africa but vigilance needed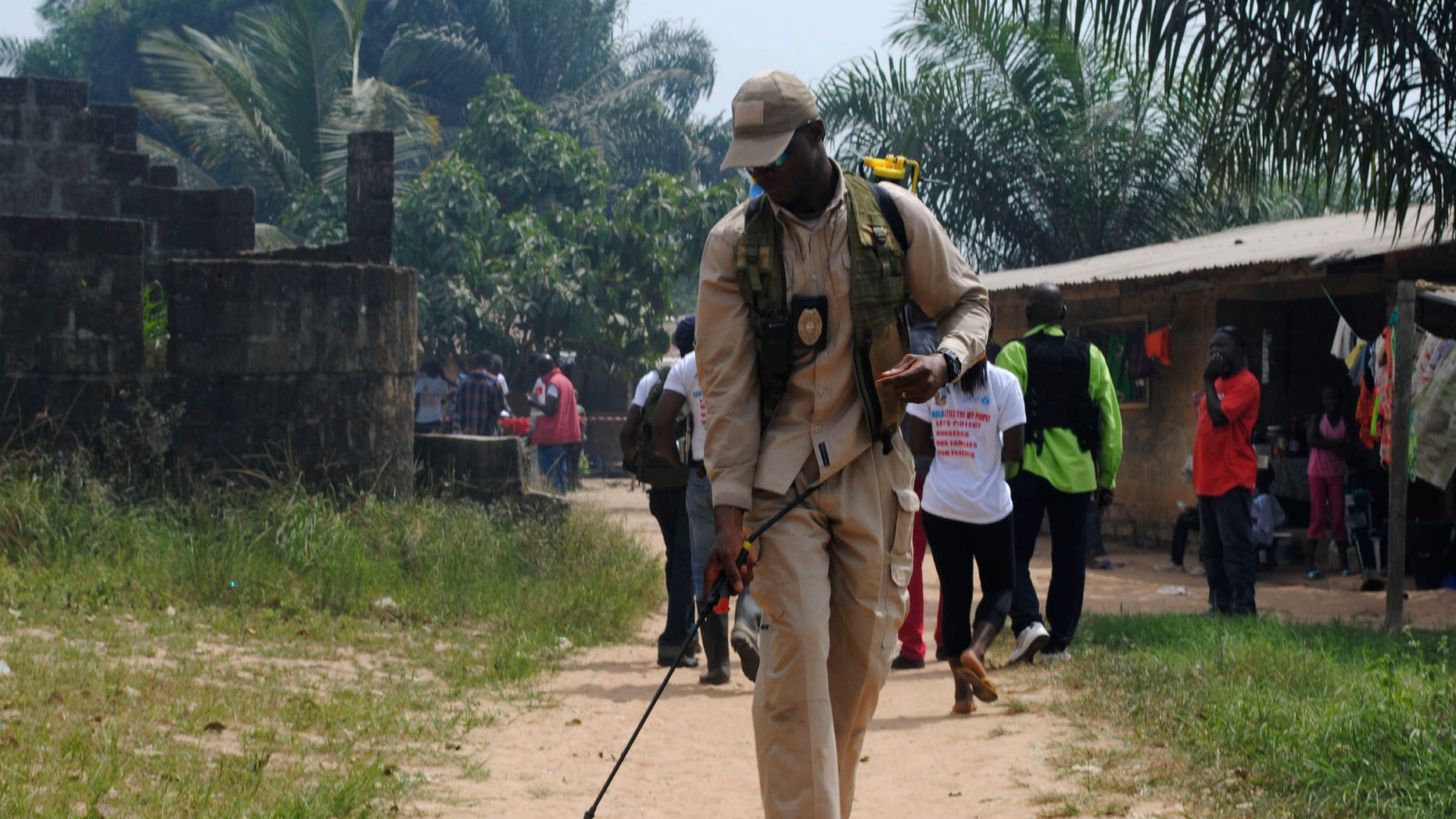 The Ebola epidemic in West Africa appears to be ebbing, with fewer than 150 cases reported in the past week, but efforts must be pursued to stamp out the deadly disease, the World Health Organization (WHO) said on Thursday.
Sierra Leone remains hardest-hit, accounting for 117 of the 145 new confirmed cases, against 184 there the previous week and 248 the week before that, the WHO said in its latest update.
"Case incidence continues to fall in Guinea, Liberia, and Sierra Leone," the United Nations agency said, adding that disease surveillance was being stepped up in border districts of Guinea-Bissau, Ivory Coast, Mali and Senegal.
Every 10 days the number of new cases is halving in Guinea -- where, at 20, the figure was the lowest since early August, it said. In Liberia, where confirmed cases last week fell to 8 from a peak of more than 300 per week in August and September, it takes two weeks to halve, and in Sierra Leone nearly 20 days.
In all, there have been 21,724 cases of Ebola reported in nine countries in the past year since the epidemic began in Guinea, including 8,641 deaths, the WHO said.
The virus has been stamped out in Mali, Nigeria and Senegal, and there have been no further cases among foreign health workers returning to Britain, Spain or the United States, although a British nurse is recovering in hospital in London.
To date, 828 health care workers have been infected in the three worst-hit countries, including 499 who died, it said.
U.N. agencies need a final $1 billion to fight the deadly Ebola epidemic as experts move to a new phase involving a massive detective operation to trace remaining cases, U.N. Ebola chief David Nabarro said on Wednesday.
"Incidents of community resistance to safe burials and contact tracing continue to be reported in all three countries, although they are most common in Guinea," the WHO said.
The WHO's Emergency Committee on Ebola said on Wednesday that passengers should still be screened on leaving Guinea, Liberia and Sierra Leone for temperature or other signs of infection.
The independent experts said in a statement that "more than 40 countries have implemented additional measures, such as quarantine of returning travelers and refusal of entry. Such measures are impeding the recruitment and return of international responders.
"They also have harmful effects on local populations by increasing stigma and isolation, and by disrupting livelihoods and economies."