Dad's photos of daughter in 'dangerous situations' go viral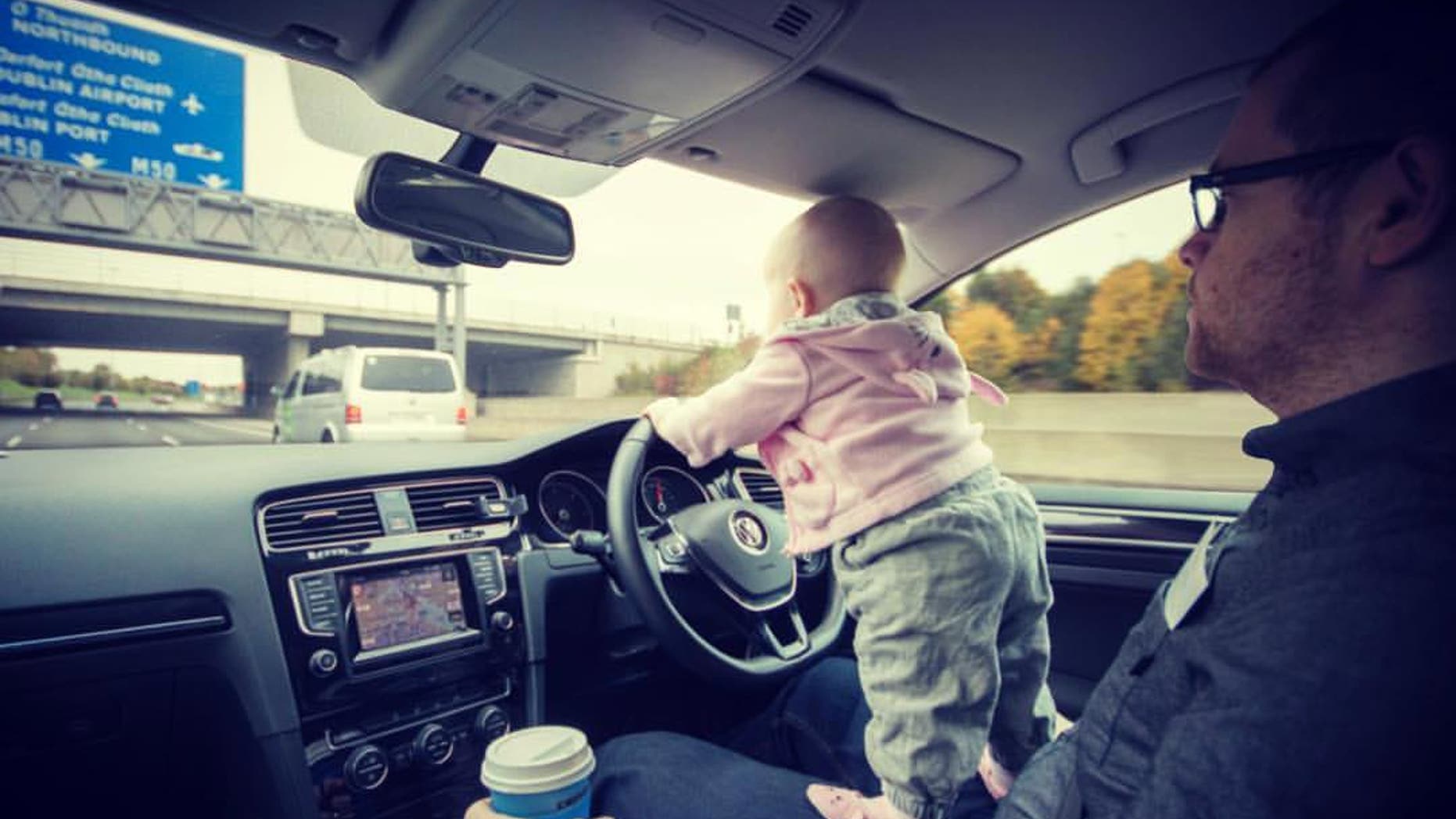 A prank-loving father and his 18-month-old daughter are going viral for getting involved in "marginally dangerous situations," thanks to Photoshop.
Designer Stephen Crowley of Dublin, Ireland, said he thought it would be fun to worry family by putting someone delicate, like his daughter Hannah, in precarious situations.
"Most of the reactions have been positive," Crowley said. "[Except] the odd person not getting the joke and commenting I 'should be shot.'"
TV HOST AIRBRUSHES HER OWN BELLYBUTTON IN BOTCHED PHOTOSHOP JOB
The motivation behind these creative photos goes beyond simply tricking family. Hannah spent 6 months of her first year in the hospital undergoing chemotherapy and needing a bone marrow transplant to treat hemophagocytic lymphohistiocytosis, or HLH.
Crowley said that out of the 27 million donors worldwide, only 3 were deemed suitable, and lucky for the Crowley family, an anonymous donor out of Germany saved Hannah's life. Now Crowley is trying to raise awareness for becoming a bone marrow donor with his viral edits.
PHOTO: TOM BRADY CONTINUES PHOTOSHOP BRILLIANCE IN LATEST POST
The photos of Hannah taking part in risky activities like driving a car and grabbing a knife in the kitchen have become very popular and are fun for followers and the family.
"We take tons of photos now that we're able to do normal things out of isolation," Crowley said. "She is doing much better now, in and out of hospital, but she's lots of fun, always smiling and has a great sense of humor given what she's been through so far."
To learn more about becoming a bone marrow donor, click here for the US, the UK, and Ireland.