Cruise ship doctor's error led to worker's arm amputation, lawsuit claims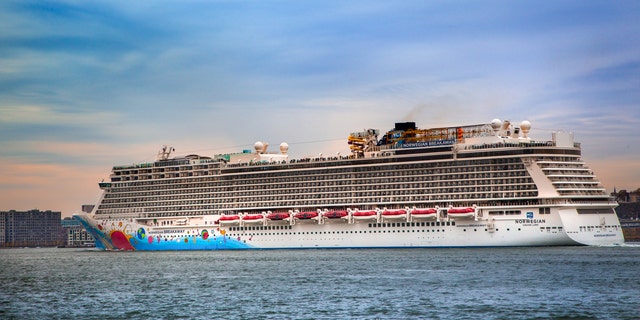 It's a story that's so shocking it beggars belief, and has resulted in a man being awarded $3.3 million in compensation.
Ilija Loncar was employed as a waiter onboard the Norwegian Breakaway when he developed flu-like symptoms including nausea. But when the 30-year-old, from Serbia, made what should have been a simple visit to the ship's doctor for some relief, he never could have predicted the events that were to follow.
The doctor, Sebastian Campuzano, had been hired by the cruise line just a few months prior, and was described as a "young, inexperienced, Columbia-trained physician".
According to documents tabled in a Florida court, Dr Campuzano prescribed the antihistamine promethazine, which was injected by nurse Marco Oracion in a "huge" dose over a short period of time. This lead to an "intense" reaction that plunged the crewmate into a catastrophic situation that resulted in his arm being amputated.
Loncar's lawyer Thomas B. Scolaro, from Miami-based company Leesfield Scolaro, alleges the medication wasn't even suitable for the worker's illness and that the anti-nausea drug Zofran would have been a better option.
NAVY VETERAN, 93, SURVIVES FLESH-EATING BACTERIA
The drug had also allegedly been injected intravenously into Loncar's arm, instead of intramuscularly in his buttocks which is the recommended technique.
"(Dr Campuzano) gave the wrong medication, the wrong dosage by the wrong route through the wrong injection site, and it was administered over the wrong time and by the wrong method," Mr Scolaro said.
"They gave (Mr Loncar) the most dangerous type of medication they could give to treat this very simple, common problem that can be treated with a very light and easy medication — Zofran. It's all they needed to do.
"It's like taking a Howitzer to destroy something when all you need to do is take a little BB gun and it would do the same thing. The Howitzer will destroy everything in its path. It was overkill."
He claims that the 25 milligram dose that was administered was well above the usual amount prescribed, the Miami Daily Business Review reports of the March 2016 incident.
"All the medical data out there strongly suggests six and a quarter milligrams is a perfectly therapeutic dose. Campuzano orders it by intravenous injection when there is a pill, there's a suppository, there's a syrup.
" … He orders it by IV injection into the vein when — if you are going to order this medication through the injectable method — there's a FDA black box warning on IV promethazine, which says the preferred route is deep intramuscular, which is a shot in the tush."
MISSISSIPPI GIRL, 3, WON'T LET RARE BONE DISORDER STOP HER FROM DANCING
Even when Loncar reported a reaction, the medical staff weren't alarmed.
"As soon as the medication went in he immediately reported burning," Scolaro said. "All the warnings out there say when there is a reported burning, you stop."
The court document also claim that: "The FDA issued the warning because the caustic drug tends to overwhelm vascular walls and cause severe damage to surrounding tissue. Intravenous and intra-arterial injection of promethazine has led to many publicised amputations for unfortunate patients … it was completely unnecessary.
" … Oracion missed the median cubital vein altogether and instead injected the drug into the ulnar artery in that forearm … Whereas intravenous administration of promethazine is merely improper and dangerous, shooting 25 milligrams of promethazine into an artery is never medically indicated, is extraordinarily reckless, and is nearly certain to cause catastrophic vascular damage."
A few hours later, Loncar's right forearm turned black and blue. But instead of immediately evacuating him from the ship via helicopter, an expensive exercise, the medical staff massaged the affected area for 24 hours and waited until the ship reached the next dock.
As a result of the series of events he developed Compartment Syndrome, where pressure builds up due to internal bleeding and swelling. This required the amputation of his right arm — once he finally reached hospital it was too late to save his gangrene-ravaged arm.
A few days later, after emergency operations, the arm was amputated at the elbow. Now, he "has a nub for a right arm, his life is forever changed".
Loncar also suffered mental anguish, loss of capacity for the enjoyment of life, loss of future earning capacity, aggravation of pre-existing conditions, inconvenience, humiliation, scarring, and disfigurement.
All, Scolora alleges, because of "wilful, wanton, and outrageous violations" in the form of medical errors and the failure to evacuate him in a timely manner.
The defence argued that Loncar had a "venous anomaly" which made him vulnerable to the reaction he suffered.
In an arbitration case at a Florida court, Loncar was awarded $3.34 million for past and present pain, medical expenses and loss of earning capacity.
News.com.au has contacted Norwegian Cruise Lines for comment.
Read the original article on news.com.au.