Court sides with mom to keep boy on life support as she desperately seeks transfer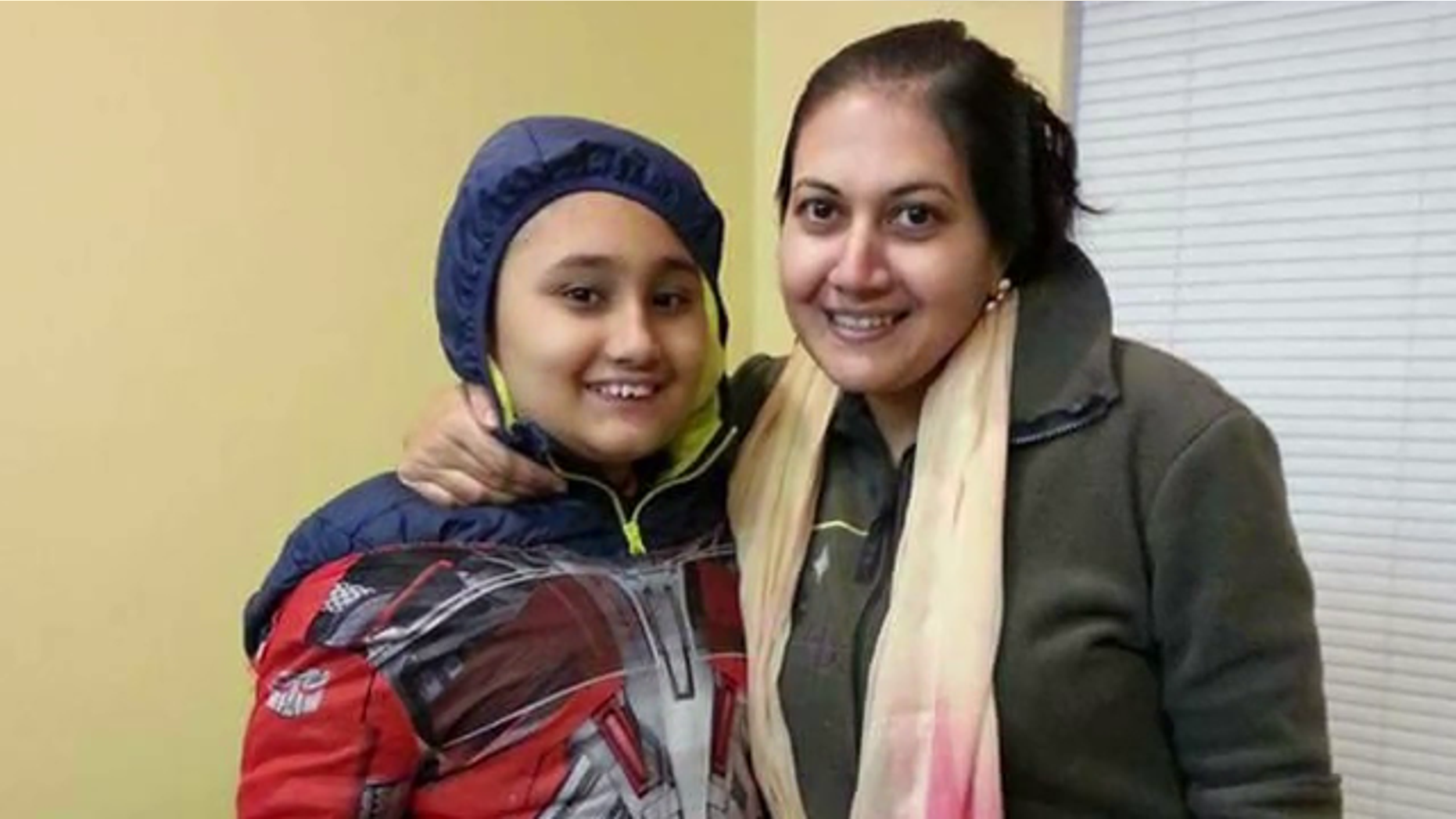 The mother of a 14-year-old boy who is currently on life support at a children's hospital in Pennsylvania is seeking to have her son transferred back to a facility in New Jersey, where the law determining if a patient is brain-dead is not limited to neurological criteria.
Areen Chakrabarti, who has autism, has been on life support at Children's Hospital of Philadelphia (CHOP) since a tragic house fire broke out at the family's New Jersey home earlier this month.
He was initially taken to Capital Health in New Jersey, but was transferred to CHOP's intensive care unit on April 15.
There, he was declared brain-dead and doctors wanted to remove him from life support. Rumpa Banerjee, the child's mother, took the hospital to court to prevent them from doing so. On Friday, a judge granted Banerjee's request for a temporary restraining order that prevents the hospital from removing support, granting her time to find a facility willing to take her son.
SURVIVING SIBLINGS OF CAR CRASH THAT KILLED PARENTS, BABY SISTER BEGIN ROAD TO RECOVERY
"They were about to take the life support away," Barnerjee previously told Fox 29. "I cannot let it happen. It's a murder. It's a murder in my faith."
Banerjee told Fox News that she has already faced several rejections from hospitals in Pennsylvania and New Jersey because of Areen's critical condition. She said that while she understands that her son is trying to communicate with her, his movements are not considered "meaningful" by doctors.
She also said that initially doctors indicated that his prognosis could change as the swelling on his brain went down, but that they have since changed their stance.
"A doctor's prediction is a doctor's prediction — they are not his mom," the boy's mother told Fox News.
In Pennsylvania, a patient who is considered brain-dead can be declared legally dead, but in New Jersey, brain-dead and death can be legally separated, the family's attorney, Christopher Bagnato, told Fox News.
New Jersey law also prohibits doctors from removing brain-dead patients from ventilators over families' religious objections.
Additionally, Bagnato argues that when the hospital placed the boy on life support, they acknowledged that there is some form of life to support. He said that while the boy is relying on support to breathe, his heart is still pumping, and there is blood flow, meaning he is partly alive.
He said CHOP should help facilitate a transfer to another facility.
'GRANDMA CUDDLER' SOOTHES NICU BABIES AT NEW YORK HOSPITAL
A CHOP spokeswoman told Fox News that the hospital has no shareable information about the case.
On April 26, Barnerjee, who is also fundraising to help pay medical bills, reached out on Facebook to the supporters of Jahi McMath, a teen who was declared brain-dead in California in 2013, but was then transferred to a long-term care facility in New Jersey, where she remains today.
At the time, McMath's mother argued that her Christian beliefs compelled her to continue fighting to keep her on life support.
"I am also in the same situation, my only child Areen is told to be brain-dead, but I know he is there sleeping, and as a resident of N.J. I have the right to keep his life support on," Banerjee posted, in part.
She told Fox News that she has not heard back from McMath's family.