Company recalls 21,000 pounds of frozen pizza sold at Walmart over potential listeria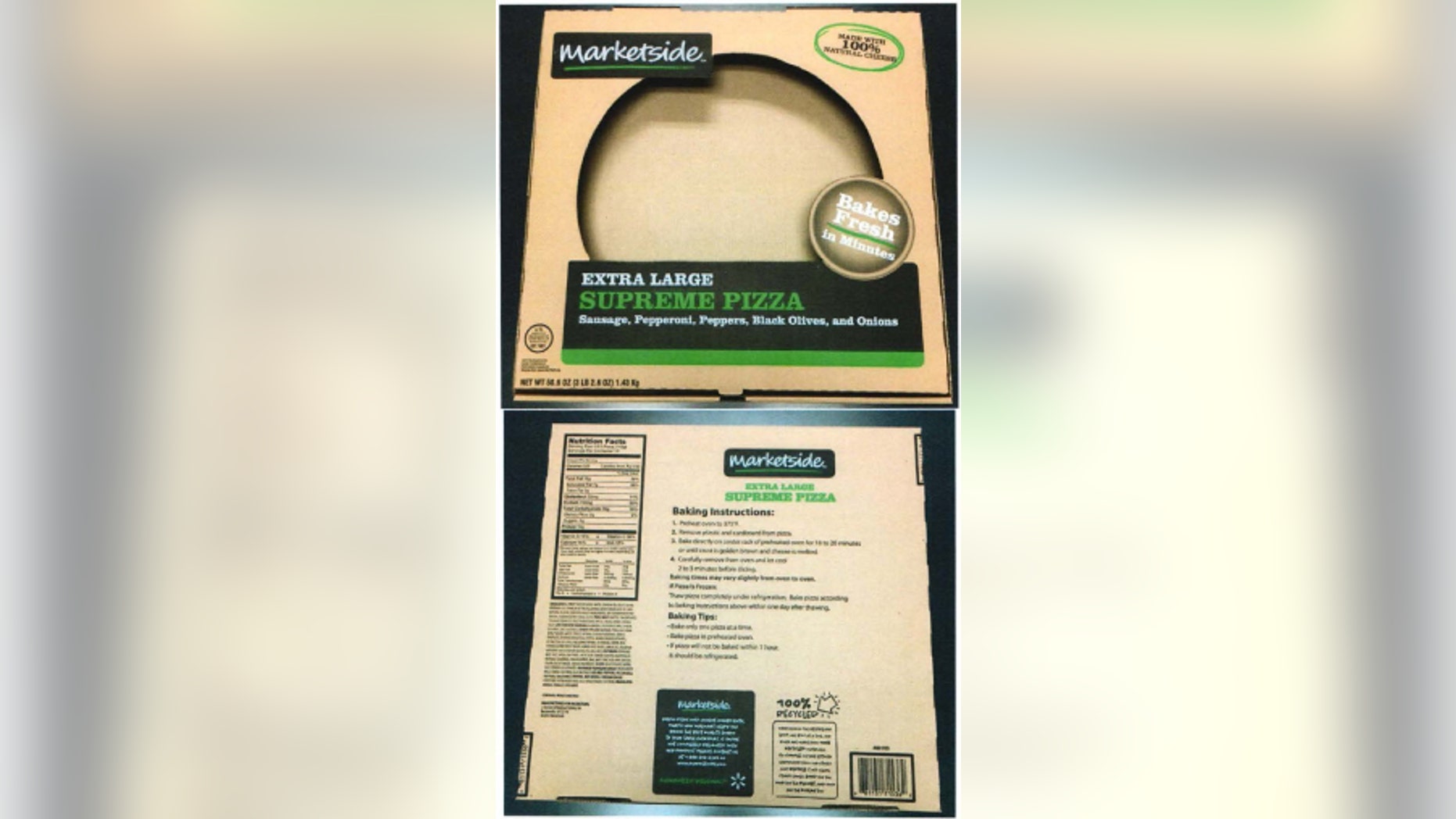 A California-based company is recalling more than 21,200 pounds of frozen pizza sold at Walmart retail stores in 11 states due to potential listeria contamination. RBR Meat Company Inc. issued the recall for its Marketside Extra Large Supreme Pizza after possible listeria was discovered during routine sampling.
The product was available for purchase in Walmart store locations across California, Colorado, Nevada, Washington state, Idaho, Montana, Oregon, Utah, Wyoming, Alaska and Hawaii. According to a news release on the USDA Food Safety and Inspection Service (FSIS) the products were produced on Feb. 23 and are packaged in a 50.6-ounce corrugated box containing one shrink-wrapped 16-inch pizza with lot code 20547.
According to FSIS, no illnesses tied to the recall had been reported as of March 15. However, consumers who have the product in their freezer or who have purchased it are urged to discard of it or return it for a refund.
The recall comes amid a deadly listeria outbreak linked to a New York-based creamery that has resulted in at least six illnesses and two fatalities. Consuming foods contaminated with listeria could cause fever, muscle aches, stiff neck, confusion, loss of balance, convulsions, diarrhea or other stomach issues. Pregnant women who are exposed to listeria may suffer miscarriage, stillbirths or premature delivery. Those with compromised immune systems are also considered at an increased risk of health complications after exposure.
Consumers with additional questions may contact FSIS at AskKaren.gov or 1-888-674-6854.