Evanger's expands dog food recall over potential death drug contamination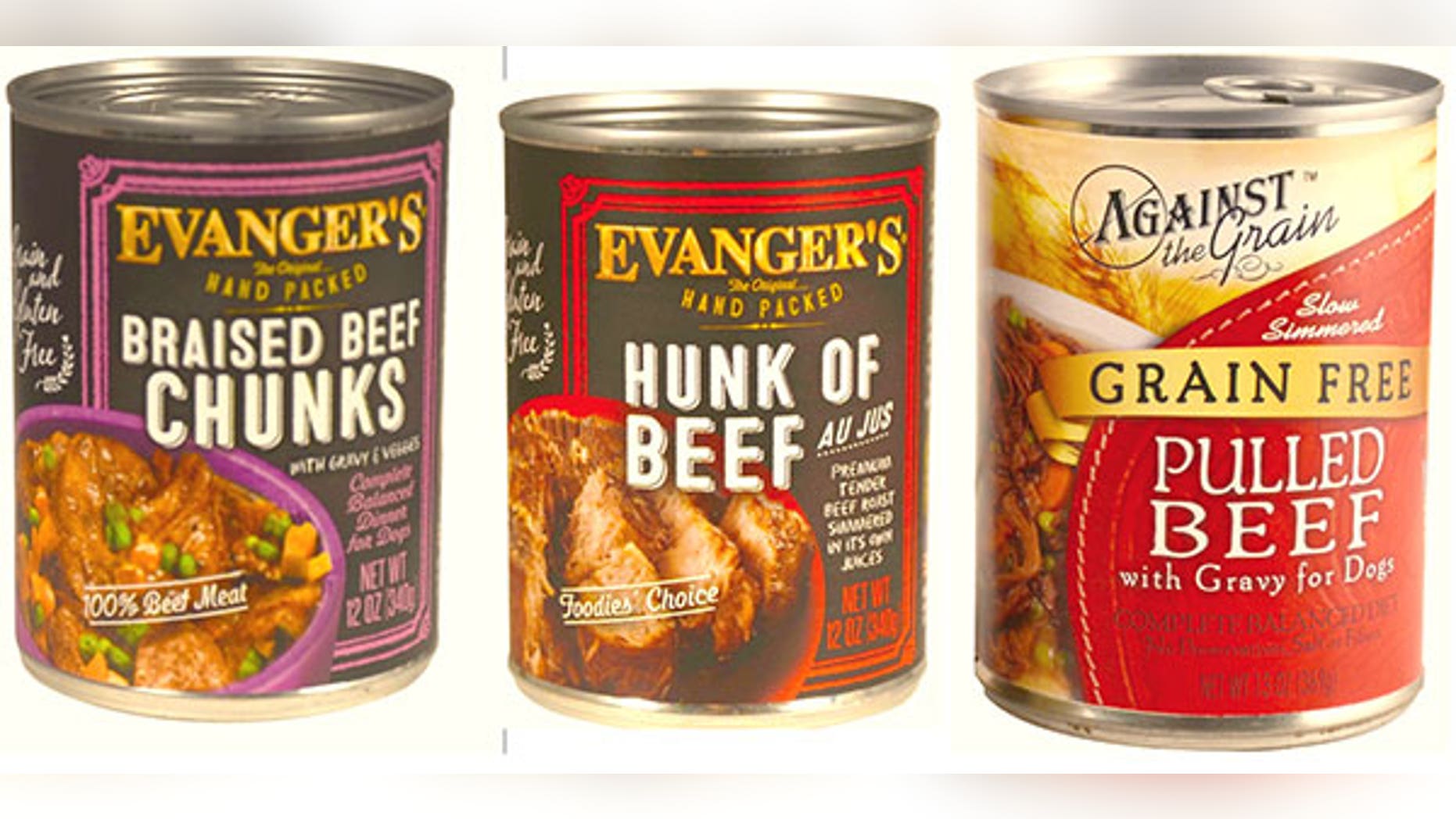 An Illinois-based dog food company has expanded its recall due to concerns of possible contamination by a drug that is used for euthanasia. Evanger's Dog & Cat Food Company had first issued a recall of its 12-ounce cans of Hunk of Beef Au Jus last month, after five dogs fell ill and one died.
The expanded recall includes 12-ounce cans of Braised Beef Chunks and Against the Grain's Pulled Beef. The products are sold online as well as in boutique pet stores across the country with the bar codes 20107 and 80001. The products were manufactured between December 2015 and January 2017 and have expiration dates of December 2019 through January 2021.
According to an update on the FDA's website, the recall affects only Hand Packed Beef Products. Oral exposure to pentobarbital, which was found in two Evanger's cans and caused the company to cut ties with its supplier after four decades, could cause drowsiness, dizziness, excitement, loss of balance, nausea, nystagmus, inability to stand, coma and death.
Consumers are instructed to consult their veterinarian if their pets begin showing symptoms of possible contamination. Those who have purchased the product or have further questions re instructed to return it for a full refund or contact the company at 1-847-537-0102.