Chronically Ill Teens Celebrate Prom Night in Style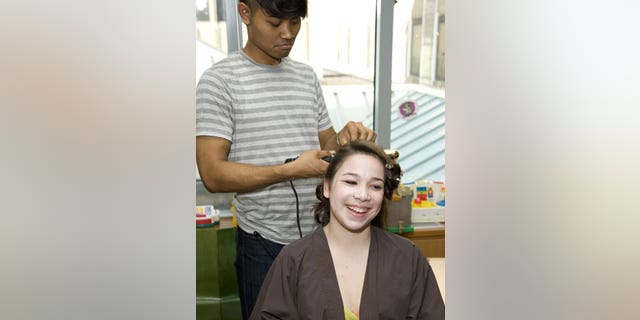 For children living with chronic and life-threatening illnesses — it's a rare occasion when they just get to be a regular kid. But, all that changed Saturday night for a group of young patients at New York-Presbyterian Morgan Stanley Children's Hospital in Manhattan. That's because it was prom night.
Decked out in fancy gowns and tuxedos, about 40 teenagers danced the night away in a section of the hospital that was transformed into a "Moonlight Masquerade" ballroom. Even American Idol contestant, Michael "Big Mike" Lynche, stopped by to join the kids in celebrating the memorable night.
And that wasn't the only surprise. Professional hairstylists from the Frederic Fekkai salon and make-up artists from Bobbi Brown provided the girls with beauty treatments fit for any "A-list celebrity" walking the red carpet.
The prom was planned by the hospital's "Children's Helping Advisory Team," which is a group of teen patients who volunteer their time in an effort to make the hospital a better place.