Children near Boston Marathon bombing exhibited symptoms of PTSD, study finds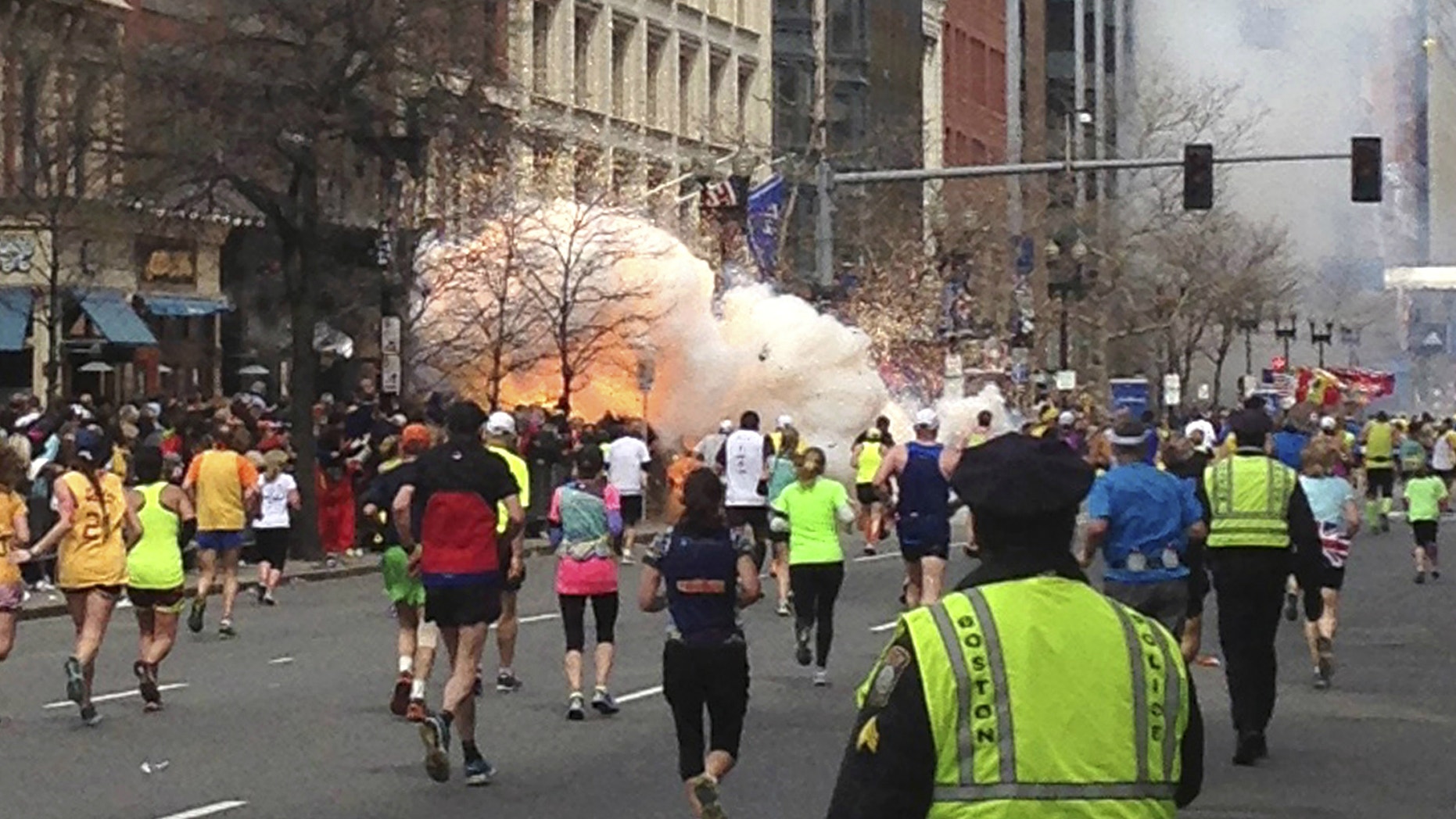 Children who witnessed the Boston Marathon bombings were at a much greater risk of developing post-traumatic stress disorder (PTSD) than children who didn't see the attack, HealthDay News reported.
For a new study published in the journal Pediatrics, researchers from Boston University surveyed 460 parents living within a 25-mile radius of the 2013 bombings and the subsequent manhunt.  The parents' children were either at the marathon or witnessed the ensuing media coverage on television.
Of the parents surveyed, 11 percent said their child exhibited symptoms of PTSD – a similar percentage seen among New York City schoolchildren following the 9/11 terrorist attacks.
"Children near and far throughout the Boston area showed a range of mental health problems, not just PTSD symptoms," said study author Jonathan Comer, an associate professor of psychology and psychiatry at Florida International University in Miami. "Exposure to the bombing itself and the manhunt events [on the media] were associated with considerable PTSD symptoms," Comer added.
Children between the ages of 4 and 19 who attended the Boston Marathon were six times more likely to develop PTSD symptoms than those who didn't attend.  Many children were also exposed to numerous hours of the ensuing manhunt media coverage, significantly increasing their risk of PTSD symptoms as well. The study authors note that none of these children were officially diagnosed with PTSD, but only exhibited traits of the disorder.
PTSD is a mental health condition often triggered by a traumatic event.  Symptoms of the disorder can include flashbacks, nightmares and severe anxiety, as well as persistent thoughts about the traumatic episode.  Of the general population, only 0.4 percent of children have been diagnosed with PTSD.
Given the study's findings, many experts advise parents to limit their children's media exposure following a tragedy.  Health experts also encourage parents to establish an open dialogue with their children, allowing them to ask as many questions as they want.