Chew on this: Cancer-detecting gum may soon be available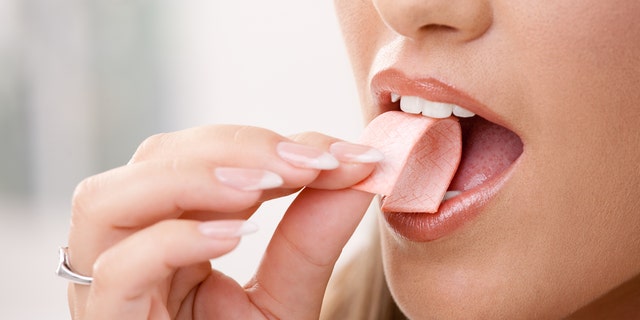 You won't find it in your local candy store, but soon there may be a new chewing gum that could help save your life.
It isn't Juicy Fruit or Bazooka, but a gum being developed by an Alabama company called Volatile Analysis that's designed to determine whether a person has cancer.
GERRI WILLIS: SURPRISED BY JOY ON LAST DAY OF MY CANCER TREATMENT
The gum absorbs what are known as "volatiles" in a person's saliva as they chew it, then the chewed gum is analyzed to determine whether it contains certain chemicals produced in the body when a person has cancer.
Katherine Bazemore, president and CEO of Volatile Analysis explained that there are chemicals produced in the body called volatile organic compounds, and they are unique to each type of cancer. By determining which of those compounds are found in the gum, doctors can tell which type of cancer is present in the patient.
STUDY LINKS PARENTAL SMOKING WITH INCREASED RISK OF CHILDHOOD CANCER
The reason for using chewing gum, Bazemore said, is because it remains in your mouth over an extended period of time and is durable enough to withstand testing.
With use of the gum, patients would no longer need to go through blood tests or urine analysis.
According to the National Cancer Institute there were an estimated 1.5 million new cancer cases diagnosed in 2016.
"Over the last 15 years there have been a lot of attempts with different products and processes for early detection of cancer," Dr. Leonard Lichtenfeld, deputy chief medical officer of the American Cancer Society, said.
WHAT THE BACTERIA IN YOUR MOUTH MAY REVEAL ABOUT YOUR CANCER RISK
Scientists have looked at breath samples, urine samples and even dogs that might be able to smell cancer.
"None of these efforts are proven to detect cancer early," Lichetenfeld said.
The gum is still in the testing stage so it may be too early to determine how well it will work. But the company is hoping to make the gum available to doctors and patients sometime next year.
While you may not be able to blow bubbles with it, Bazemore promises the gum will come in flavors that taste just like candy.