California teen contracted flesh-eating bacteria from football helmet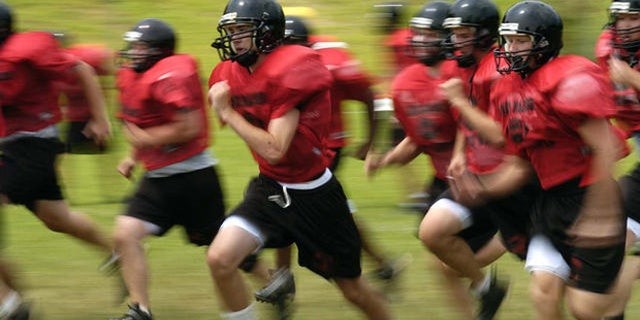 NEWYou can now listen to Fox News articles!
VISALIA, Calif. – A 13-year-old football player nearly lost his hand after being infected by flesh-eating bacteria, and doctors say his helmet is to blame, KFSN reported.
Camil Flores shared a picture of her son Matthew's hand on Facebook over the weekend. The wound was clearly severe. In fact, it was so gruesome that Facebook added a warning over the picture.
According to Flores, the infection started on Monday, August 29 after Matthew received a small cut on his middle finger from his football helmet. Just a few hours later, Matthew started throwing up and he had a headache.
"The next morning his finger was 10x the size of his other fingers and turning black," Flores wrote.
They immediately took Matthew to the ER, and he was taken into surgery.
"The infection was eating his finger and half of his hand and I couldn't believe how bad it had gotten in a matter of hours," Flores wrote.
Doctors told Flores he got the infection from his football helmet, and they told her it tested positive for flesh-eating bacteria.
KFSN reports that the infection was necrotizing fasciitis caused by a Strep-A infection.
"It's a very uncommon type of infection," Suzie Skadan, Director of Health Services at Visalia Unified, told KFSN.
Football players at the school received letters about the infection, and all of the football gear at the high school was wiped clean.
Flores says Matthew has a very long road to recovery, and there was a significant amount of damage to his hand. Doctors are unsure if he'll ever be able to use it again.
"I ask that you share this if your child is on a football team or plays sports in general and so that all school equipment is cleaned properly to avoid this from happening again," Flores wrote.
For more stories like this visit FOX 59.