California baby born weighing 13.5 pounds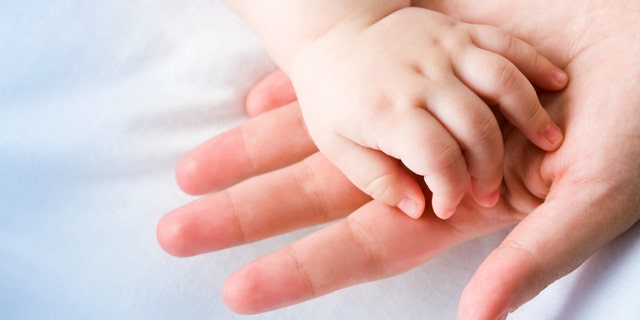 A California family was expecting their newest addition to be big, but nobody predicted that Raymond Reyes would making his debut on April 30 weighing a whopping 13.5 pounds.
"Nothing fits him," Jenna Reyes, Raymond's mother, told ABC 7. Reyes explained her new bundle of joy uses size 2 Pampers and wears clothes typically made for 3- to 6-month-old babies.
EX-ESPNER HAD MISCARRIAGE DURING LIVE BROADCAST
A nurse who works in labor and delivery at Mercy Medical Center, in Merced, California, told the news outlet he's the biggest baby she's seen in her seven years at the hospital.
Reyes said her older children were big babies, but not close to 13 pounds. She had been expecting Raymond to weigh around 10 or 11 pounds, and opted for a Caesarian-section delivery. Raymond spent about a week in the hospital's neonatal intensive care unit to treat jaundice and low calcium and sodium levels, ABC 7 reported.
MOM DIES DAY AFTER GIVING BIRTH TO HEALTHY SON
The family is thrilled to have Raymond home. and Reyes said he would be her last baby.