Brutal murders of 8 Ebola aid workers have chilling effect on humanitarian efforts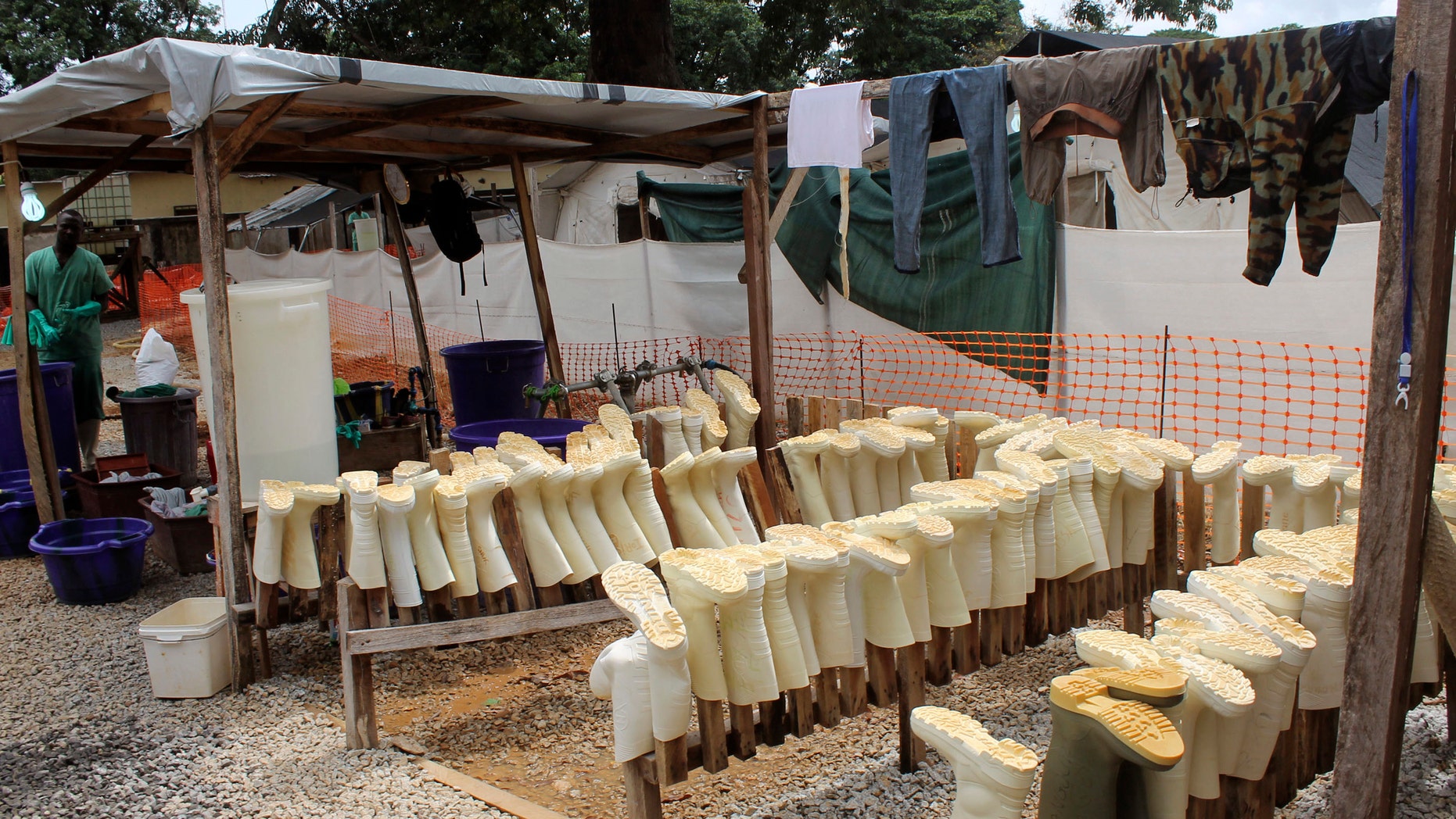 As details emerge about the brutal murders of at least eight Ebola aid workers and journalists whose bodies were found dumped in a latrine in a Guinean village, questions linger about whether the murders will have a chilling effect on the international relief effort.
With mistrust at the forefront of issues between locals and medical volunteers and staff, security and worker safety is a major concern for international efforts in West Africa.
"It is a danger and it's going to have to be something that all [non-governmental organizations] pay attention to," Ken Isaacs, vice president of programs and government relations for Samaritan's Purse, the aid organization Ebola survivor Dr. Kent Brantley was working with when he became infected, told FoxNews.com. "While it will have a chilling effect, I hope the authorities crack down really fast and hard for the greater good," Isaacs said.
Though the murders are not the first example of violence against relief workers, they are the first reported fatalities, and a strong sign of a dangerous trend in some of West Africa's most Ebola-ravaged communities.
"There's a lot of superstition and a lot of fear and a lot of confusion," Isaacs said of the Ebola outbreak. "A lot of the people in Guinea and Sierra Leone and Liberia see … where the relief workers and relief vehicles go, is where Ebola shows up."
Doctors Without Borders echoed Isaacs sentiments and called for better education of those in Ebola-affected areas.
"While the reason for the killings is unclear, it is evident that fear and misunderstanding of Ebola can breed mistrust of health facilities and staff. Community education and mobilization efforts must be intensified in Ebola-affected regions, and trust should be built with the communities," Doctors Without Borders said in a statement to FoxNews.com.
Samaritan's Purse workers were previously attacked in June while driving a ministry of health vehicle in Liberia. The driver of the vehicle was attacked and beaten with a hammer before escaping.
SIM-USA, the Christian organization Ebola survivor Nancy Writbol was working with when she became infected, said while they have not experienced violence in their efforts, they plan to review their crisis response policies to ensure the safety and security of their volunteers. They added that they have no plans to relocate their teams.
"This is not just fighting Ebola, but now you're dealing with more or less terrorist-type of attacks on people trying to help," George Salloum, crisis response team leader for SIM-USA told FoxNews.com. "But my hope is this is a very unique situation that has occurred in Guinea, and that it would not be replicated elsewhere."
Both Doctors Without Borders and Isaacs said their organizations have called for greater security in Ebola-affected areas. Both organizations already have their own security measures in place. Doctors Without Borders sends unarmed security teams to analyze the communities and to get a sense of where it is dangerous to go, and Samaritan's Purse also gives security training to its staff.
"This is unfortunate and we will do everything we can to keep our staff safe," Isaacs said, adding that the organization is sending more staff to West Africa Sunday. "I hope that the authorities act quickly and they need to send a strong signal that this will not be tolerated."
Doctors Without Borders also plans to keep staff and volunteers in West Africa, noting that its members are not working in the southern Guinea region.
Guinea's government said in a statement Friday that six people have been arrested in connection with the attack earlier this week.
More than 2,600 people have died across West Africa from Ebola, including at least 500 people in Guinea.