Barber's genius trick for cutting autistic boy's hair goes viral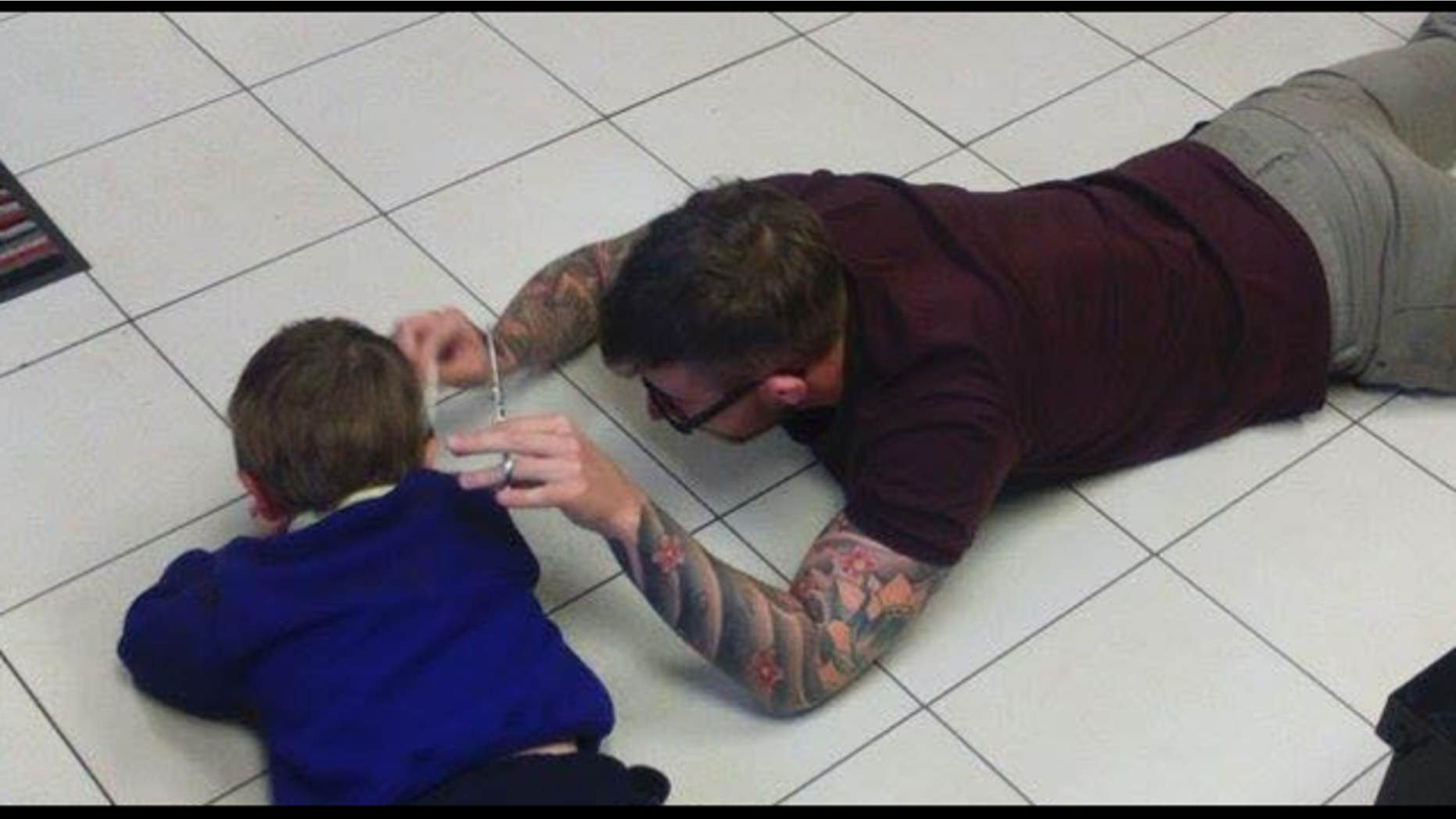 A British barber whose small customer was afraid to get his hair cut found just the trick to quelling the little boy's fears. And now, a photo of his simple solution has gone viral, racking up over 13,000 likes, nearly 1,000 comments, and over 3,000 shares since it was posted on Facebook last week.
Fox 5 NY reported that a young boy Mason, who is autistic, would run away every time his new barber, James Williams, tried to trim the hair around one of his ears. The news station didn't disclose Mason's age or last name.
It was only when Williams, of Briton Ferry, Wales, got on Mason's level, lying on the floor as Mason sat, that Mason was comfortable getting his hair cut.
Photos posted on Williams' Facebook show that afterward, little Mason was so appreciative that he gave his new barber a high-five and a big hug.