Backyard chicken coop trend linked to spike in salmonella cases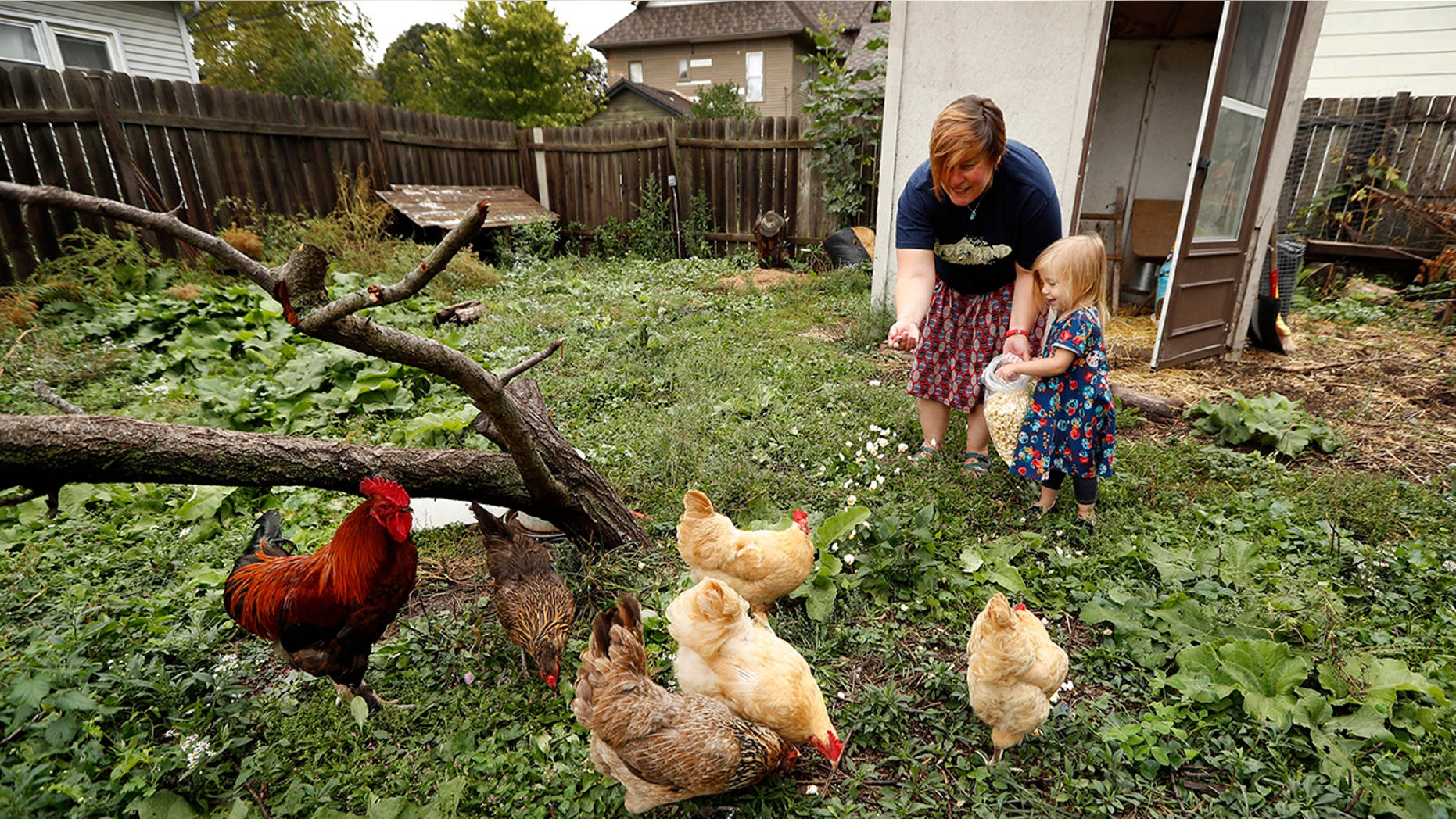 More than 1,100 people have contracted salmonella poisoning from chickens and ducks so far this year, with health officials pointing to an increase in backyard coops as the cause. At least one of the cases has resulted in death, with nearly 250 others requiring hospital care.
The cases span across 48 states, and the Centers for Disease Control and Prevention (CDC) estimates the number to be far higher than what's been reported.
"For one salmonella case we know of in an outbreak, there are up to 30 others that we don't know about," CDC veterinarian Megin Nichols said.
Nichols said many people raising chickens don't understand the potential danger, and treat the birds like pets allowing close contact and access to the family home. But poultry can carry salmonella bacteria in their intestines that can be shed in their feces, which could attach to feathers and dust and brush off on shoes or clothing.
YOUR BRAIN KNOWS WHEN YOU'VE JUST DIED, RESEARCHERS SAY
While salmonella can be prevented with thorough handwashing and discarding shoes used in chicken coops outside, some have taken to snuggling or kissing the birds. Nichols said they view the uptick in cases as a preventable health problem, and that the best way to protect against infection is to assume all birds carry the bacteria.
Salmonella infection is more widely-known as a food-borne illness, with more than 1 million cases and 300 deaths due to contaminated food recorded each year.
There are no firm figures on how many households in the U.S. have backyard chickens, but a Department of Agriculture report in 2013 found a growing number of residents in Denver, Los Angeles, Miami and New York City expressed interest in getting them. Coops are now seen in even the smallest yards and densest urban neighborhoods.
MANCHESTER, ONE OF THE MANY EPICENTERS OF OPIOID EPIDEMIC, SAW NEARLY 120 OVERDOSES LAST MONTH
"I think it's really important to know where your food comes from, but I do think they need to be educated on how to do it safely," Dr. Stacene Maroushek, a pediatric infectious disease physician in Minneapolis, told the Associated Press. "There are things growing up as a farm kid you know instinctively, but city people don't know."
Salmonella can cause flu-like symptoms, including diarrhea, and can pose a more serious risk in children, pregnant women, elderly people and those with compromised immune systems.
"It gets into their blood and it can get into organs," Maroushek said. "It can be much more significant in people with underlying health problems."
The Associated Press contributed to this report.