Activists in New York protest price of pneumonia vaccine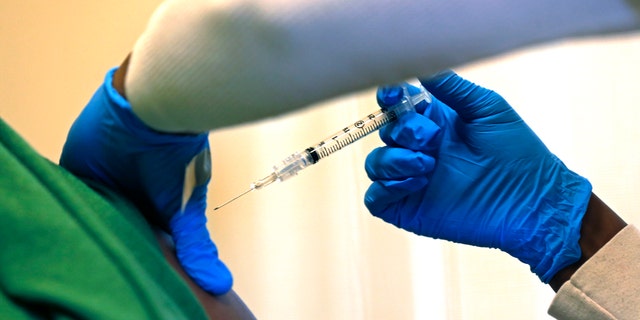 NEWYou can now listen to Fox News articles!
NEW YORK – Doctors Without Borders has held a protest in New York City against the price of a pneumonia vaccine.
Advocates especially want cheaper versions to be available in poor countries and for humanitarian groups.
About 70 people silently placed 2,500 flowers in an empty crib outside Pfizer's headquarters Wednesday. It symbolized the number of children who die from pneumonia every day.
The crib was inscribed with the names of over 370,000 people who signed a petition for Pfizer Inc. and London-based GlaxoSmithKline PLC to lower their vaccine price from $10 per child to $5.
The protest came a day before Pfizer's shareholders meeting.
Pfizer says it provides the "complex" vaccine to eligible countries at a "deeply discounted price" and donates it to humanitarian groups.