9 Super Bowl snacks made healthy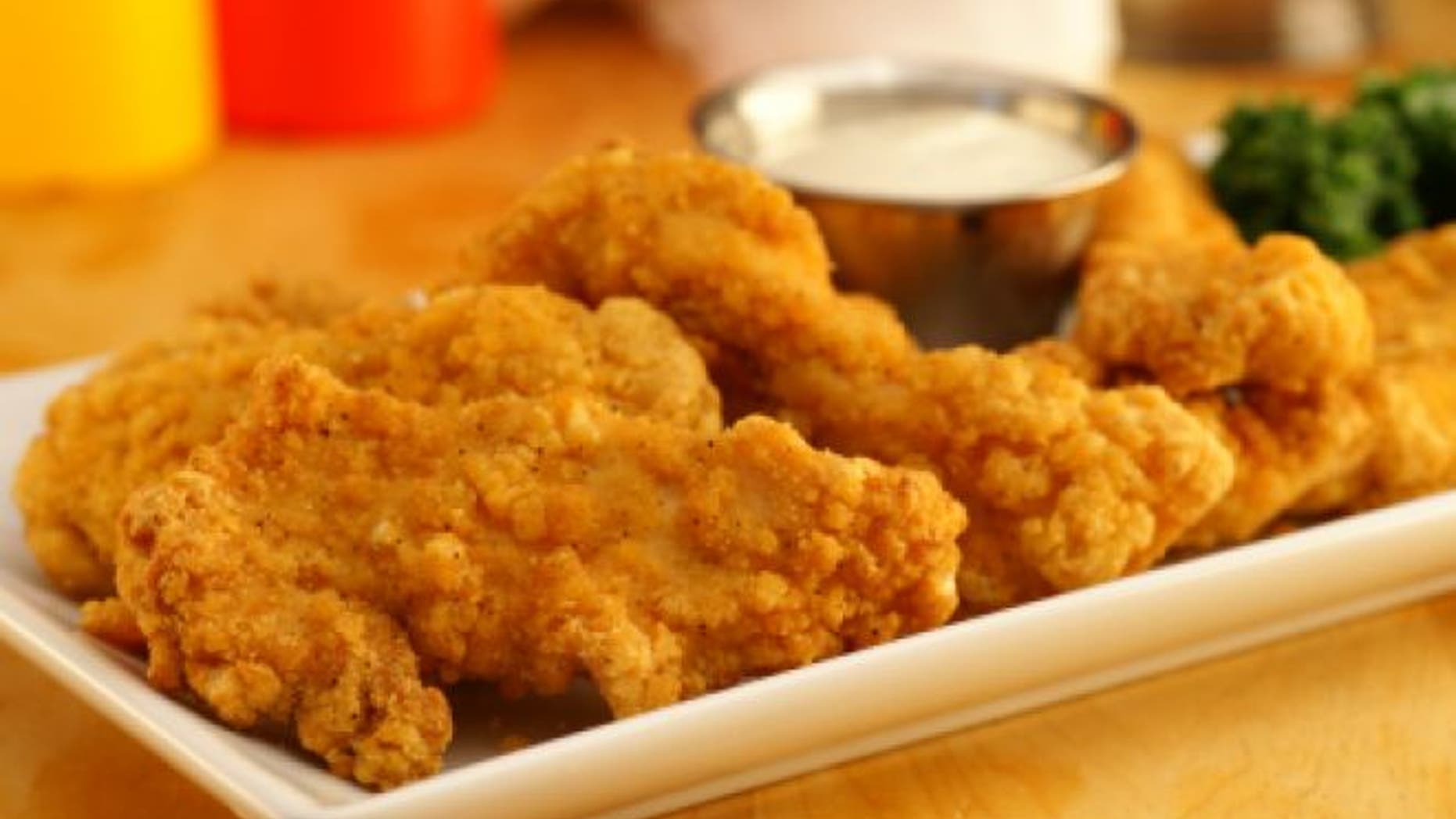 The Super Bowl is one of the biggest calorie fests of the year for many Americans. The average football fan eats about a day's worth of calories during the game, and the U.S. Calorie Control Council estimates that Americans pack away 11 million pounds of chips on Super Bowl Sunday.
Instead, snack on these delicious and healthy game day recipes, which can be found by clicking here at Health.com.
1. Lemon-Drop Chicken Wings
These spiked wings have a tangy lemon taste and are baked, not fried.
Ingredients: Vodka, lemon juice, sugar, olive oil, chicken wings
Calories: 173
2. Warm Spinach-Artichoke Dip
A sneaky, low-cal way to get your family to eat iron-rich spinach and beans!
Ingredients: Olive oil, lima beans, cream cheese, Tabasco sauce, capers, mustard, artichoke hearts, frozen spinach, mozzarella cheese, Parmesan cheese, green onions, lemon juice
Calories: 59
3. White Bean Dip
Mashing the white beans creates the same creamy consistency as sour cream–based dips.
Ingredients: Cannellini beans, olive oil, garlic, sage
Calories: 320
4. Zucchini Fries
Enjoy these crispy veggies for half the calories of regular french fries. Plus you'll get a boost of vitamin C.
Ingredients: Zucchinis, eggs, milk, Parmesan cheese, breadcrumbs
Calories: 181 for 11 fries
_________________________________________________________________________
More From Health.com:
The Best Super Bowl Chips and Dip

25 Diet-Busting Foods You Should Never Eat

Recipes for the Ultimate TV Party
_________________________________________________________________________
5. Artichoke Dip
This chunky dip contains more than 25% of your dietary reference intake (DRI) of calcium.
Ingredients: Artichoke hearts, mayonnaise, light cream cheese, Parmesan cheese, mozzarella cheese, garlic salt, scallions, parsley
Calories: 159
6. Mini Turkey Burgers With Gorgonzola
These mini burgers make the perfect protein-packed finger foods.
Ingredients: Garlic powder, ground turkey breast, Gorgonzola cheese, reduced-fat mayonnaise, gherkin pickles, dinner rolls, curly leaf lettuce
Calories: 169

7. Smoky Chicken Fingers With Honey Mustard Dip
Baking these chicken strips keeps the fat low, but the seasoning and bread crumbs create a faux-fried texture.
Ingredients: Flour, milk, barbecue smoked seasoning, bread crumbs, quick-cooking oats, garlic and herb seasoning, skinless boneless chicken breasts, Dijon mustard, honey
Calories: 190
8. Beef and Beer Chili
Cook a flavorful pot of chili in just 40 minutes for a quick, filling dinner. The recipe easily doubles if you're expecting more guests.
Ingredients: Red onion, red bell pepper, extra lean ground beef, garlic, chili powder, cumin, sugar, oregano, kidney beans, diced tomatoes, beef broth, beer, yellow cornmeal, lime juice
Calories: 261
9. Fudgy Chocolate Brownies
Unsweetened cocoa keeps the fat content low on these decadent brownies.
Ingredients: Margarine, unsweetened chocolate, unsweetened cocoa, sugar, eggs, flour, baking powder
Calories: 132