6 tricks to manage Halloween treats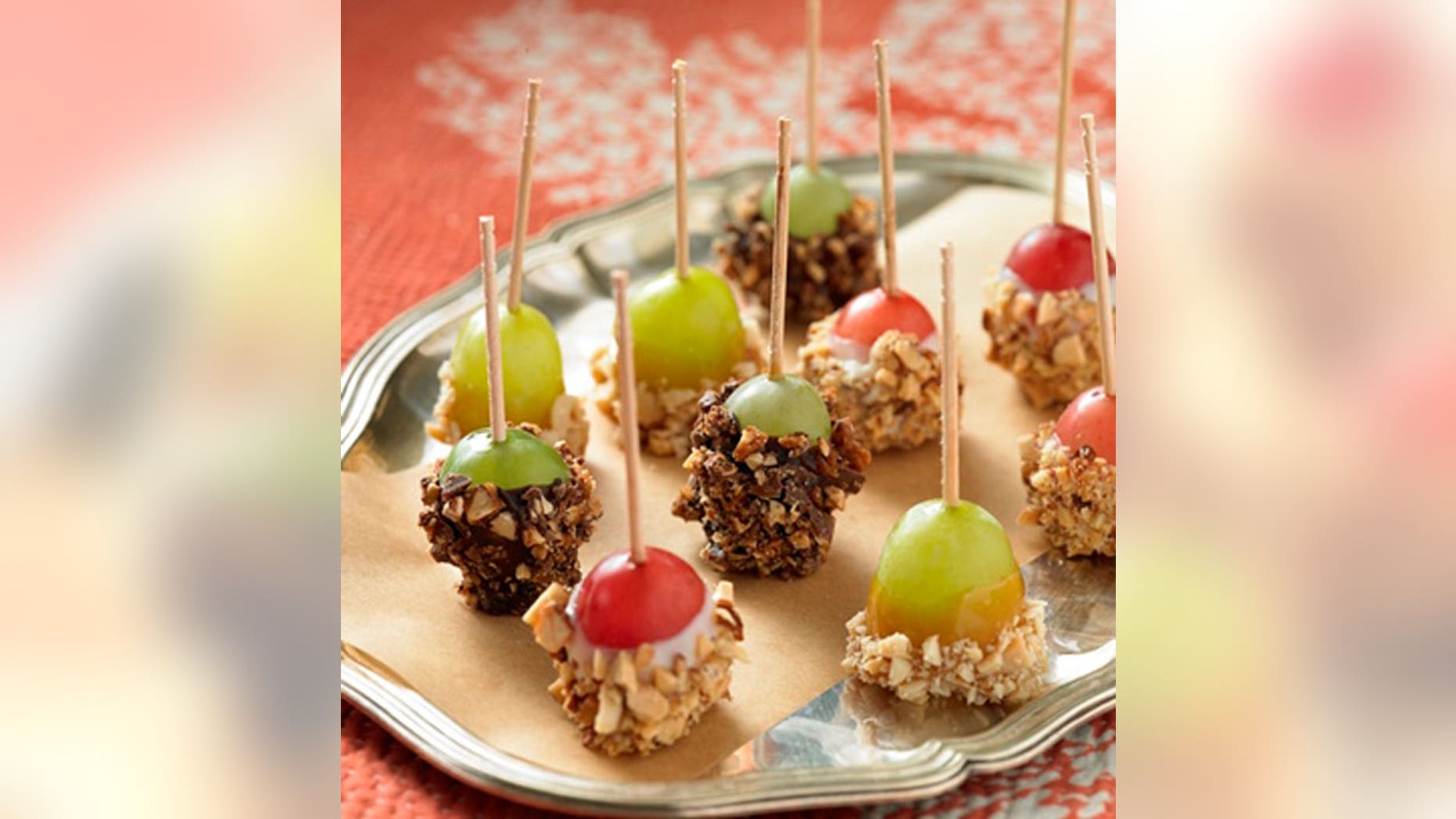 Halloween is fun for kids— it's a time to dress up in ghoulish garb, scream in haunted houses, and load up on candy while trick-or-treating. However, by the end of the night, children often have a pillowcase filled with candy that they've already started eating by the time they get home. While it's fine for kids to enjoy some treats on Halloween, it's all too easy to overdo it. These tips will help prepare you and your children for a fun Halloween night and week after, without the frightening sugar highs and upset stomachs.
Remember: Good things come in small packages

When choosing candy for treats, choose bite-size or fun-size candy bars instead of full size. Better yet, remember not just "good"… but "grape" things come in small packages. For a Halloween party, instead of caramel-covered apples, serve caramel-covered grapes. Kids love finger foods and you will cut the calories and sugar way down by using a smaller sized fruit as the base. Frozen grapes also make a kid-friendly treat and can be drizzled with chocolate for added appeal. A serving of grapes (3/4 cup) contains just 90 calories and provides vitamin K, potassium, and antioxidants for good health.
Get nutty

You know the damage Halloween candy does is not just about the one big night, but also the sugary treats at home before and after the holiday. A great substitute is to have nuts around to grab instead of candy. In addition to being packed with protein, nuts provide healthy fats, vitamins and minerals. One of the most popular nuts for kids is in-shell pistachios— they love the taste, crunch and cracking them open. Wonderful Pistachios offer snack packs perfect to give out to trick-or-treaters. If your child has a nut allergy, try a trail mix with dried fruit and seeds.
Fill up before trick-or-treating

Make sure your kids don't go on the hunt for sugary treats on an empty stomach. Give them a healthy snack such as a peanut butter sandwich, or fruit and cheese, before trick-or-treating. If your kids aren't hungry, they might be less likely to overindulge on candy when they get home.
Go for a better bar

Think outside the sugar-laden box. Although most kids would not be thrilled if you gave them a banana for Halloween, it doesn't mean they wouldn't go for a banana bar. Try handing out a nutritious treat like a banana SoyJoy bar. SoyJoy is an all-natural and certified gluten-free snack bar baked with pieces of real fruit and non-genetically modified ground whole soybeans. The bars provide protein and fiber to help balance the effects of sugar they are getting elsewhere. In addition to banana, the bars come in seven delicious kid-friendly flavors.
Hand out toys

You might be surprised how often kids will choose cool toys over candy. Try handing out treats like spider rings, pencils, bouncy balls, temporary tattoos, bubbles or stickers. You can also give out toys to encourage physical activity, like Frisbees, jump ropes, or hacky sacks.
Give them a sweet allowance

Once your kids return home from trick-or-treating, tell them what their sweet allowance will be. Allow them to choose a certain amount of candy to enjoy, such as three to five small-sized pieces. Let them pick which ones they want. Allow them to select an agreed amount of remaining pieces of candy every day for a week— then throw or give the rest away.