10 great gifts for Father's Day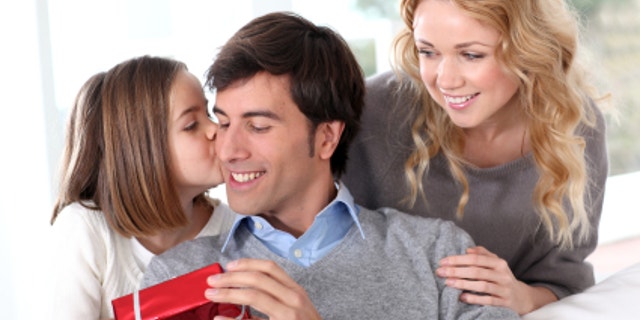 This Father's Day, show your guy how much your children love and appreciate him with a gift that truly fits his lifestyle. Check out these 10 great new finds because let's face it, dad doesn't need another tie.
1. Got a golfer? The SensoGlove Digital Golf Glove is for golf enthusiasts of all levels. The built-in digital sensors continuously read grip pressure to ensure a consistently accurate, smooth and powerful golf swing. Made of Cabretta leather, Dad will quickly learn how to hold the club, avoid bad habits and improve every part of his game from backswing, downswing, impact, follow-through, driving, putting, and chipping. $89. Available at: sensoglove.com
2. The iGrill Bluetooth Meat Thermometer is ideal for the grill master dad who also loves his tech toys. The app-enabled wireless Bluetooth iGrill turns any iPhone, iPad, or iPod touch into dad's own personal sous-chef, so he can multitask between his BBQ grill or oven and his guests with the peace of mind that dinner will be perfectly cooked. $79.99. Available at igrillinc.com and Apple stores.
3. Dad doesn't have to be a wine connoisseur or know anything about wine to enjoy Club W. Answer a few questions using the "palate profile" and Club W will choose wines that suit his tastes. Then sign Dad up for a 3, 6, or 12 bottle-per-month plan, select the white to red ratio, and dad will receive a selection of curated wines sourced from small production wineries from around the world. Each bottle has a QR code that opens a short video about the wine and dad can even earn rewards credit by his referring friends. Get a $19 credit towards your first purchase by emailing partners@clubw.com and mentioning Fox News. $39 and up. Available at clubw.com
4. Pamper your guy with the Sevansa Spa MAN Smooth Operator shave gift set. The Indonesian Vetiver pre-shave oil with apricot kernel oil softens the beard, the brushless shave cream with coconut oil prevents nicks, and the after shave balm uses aloe vera to soothe the skin. Each product is infused with an exotic blend of essential oils like Indonesian Vetiver, Litsea Cubeba, and cinnamon to enhance well-being. Plus, all products are all-natural, handcrafted and created with globally-sourced botanicals. $54. Available at sevansaspa.com
5. If Dad is a health nut or fitness buff, sign him up for Pump Ups, a monthly subscription service that sends him a box of 6 different supplement samples and healthy snacks and foods to try out. He'll learn about new products and brands and if he likes what he gets, he can log into his account to find out where to purchase them. $10 a month. Available at pumpups.com
6. With the Roku HD, Dad can stream movies, TV shows, music, sports, workouts and more with one small device that connects to his television and wireless network. Roku HD offers over 500 channels like Netflix, Hulu Plus, NBA Game Time, NHL GameCenter Live, MLB.tv and Ultimate Fighting Championship. Dad can also get in shape with access to a variety of fitness channels like TheGymbox. $59.99; or $79.99 for a Roku HD unit, HDMI cord and a 6-month Hulu Plus subscription. Available at Roku.com.
7. Brighten Dad's work day with a customized case for his iPad, laptop, MacBook, Kindle, e-reader or tablet from Caseable.com. Choose from a variety of designs and colors or create your own with a favorite photo of the family. All of the cases are made from recycled materials and are hand-crafted in Brooklyn. $44.90-69.90. Available at caseable.com.
8. Give Dad the space he needs to relax and recharge, or snuggle up together and share a glass of wine with an eco-luxury Yellow Leaf Hammock. Completely hand-woven, these hammocks come in three sizes and a variety of designs. You can even create your own design using his alma mater or favorite team colors. $135-$275. Available at yellowleafhammocks.com
9. With the Kit by Livio, Dad can make hands-free Bluetooth calls, control his apps, and listen to over 45,000 stations from around the world all without paying a monthly fee. The Kit is compatible with both iPhones and Android phones. $119.99. Available at Livioradio.com, Amazon.com, and Walmart.
10. Make sure Dad's safe on the open road with the Owl 360. This rear view camera and LCD viewing system mounts on the bicycle handlebar so he can see his surrounding and the kids without craning his neck or losing balance. The Owl 360 is rechargeable, weather-resistant, universal and has 10 rear flashing LED lights for added safety. $199.99. Available at theowl360.com
Julie Revelant is a freelance writer specializing in parenting, health, and women's issues and a mom. Learn more about Julie at revelantwriting.com