Turn Your Thanksgiving Leftovers Into Stuffing or Mashed Potato Waffles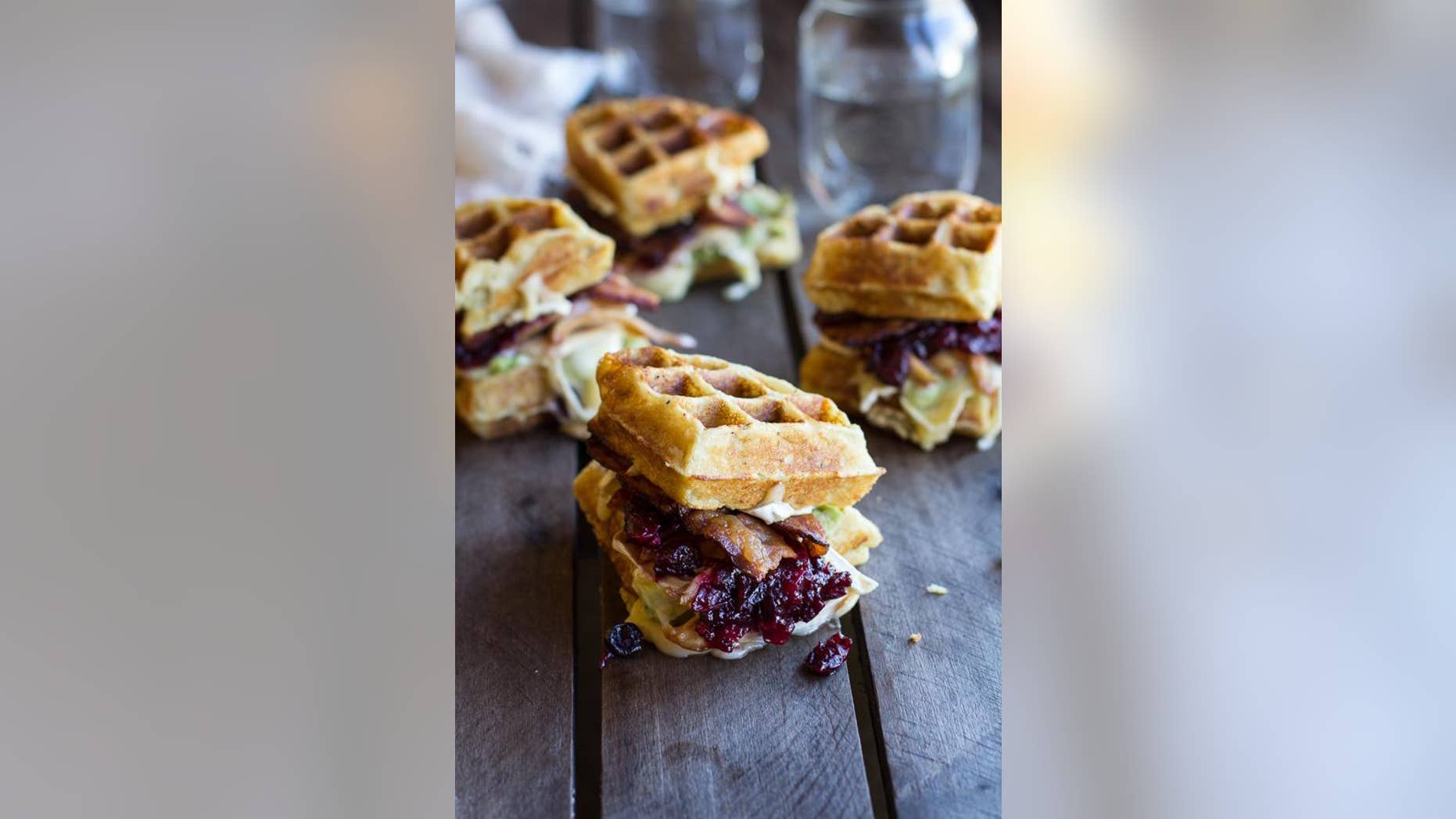 In the days leading up to Thanksgiving, we're so unbelievably jazzed for dinner that we can barely think straight. But no matter how much we plan on eating, there always seem to be leftovers.
And we're never quite as jazzed about leftovers.
Picking at the same turkey carcass and surplus sides can get really old after a few meals, and aside from making yourself a leftover-filled hero sandwich, there's really not much you can do to spice things up — unless, of course, you're the food bloggers at Grilled Cheese Social or Half Baked Harvest, who simply make waffles out of the old stuffing and mashed potatoes.
Pictured above is the Modern Mayflower, a post-Thanksgiving sandwich invented by MacKenzie at Grilled Cheese Social. As you've probably guessed by now, those waffles aren't made from a traditional batter; they're molded from leftover, repurposed stuffing that's been cooked in a waffle iron.
"It's like all the delicious crispy stuffing parts are perfectly in proportion to the moist parts," MacKenzie writes. "And that just happens to be the greatest thing ever."
All those crispy dents and depressions are perfect for housing your other Thanksgiving leftovers, too. MacKenzie fills hers with cranberry sauce and mashed potatoes, then tops the whole thing with muenster and grills it until the cheese melts and melds with the waffles, cranberries and mashed potatoes.
And speaking of mashed potatoes …
… you can probably guess what those waffles up there are made from.
According to Tieghan at Half Baked Harvest, stuffing isn't the only thing that grills well in a waffle iron. With a few added binding ingredients, a boring bowl of surplus spuds becomes the "bread" for Tieghan's Mashed Potato Waffle Melts.
"Add as much turkey, cranberry sauce and brie (I added a ton of brie) as you want," writes Tieghan of her waffle sliders. She also suggests fillings like gravy, guacamole, or even an egg for added protein. "You need the extra protein for all that [post-Thanksgiving] shopping," she reasons.
With two great savory waffle ideas to try (and pile high with turkey, gravy and cheese), it just might be time to get jazzed about Thanksgiving leftovers all over again.
Or, you could muster the audacity to stuff a slice of leftover pumpkin pie into a waffle iron. I think we'd all like to see how that turns out.