Top-performing coffeemakers for under the tree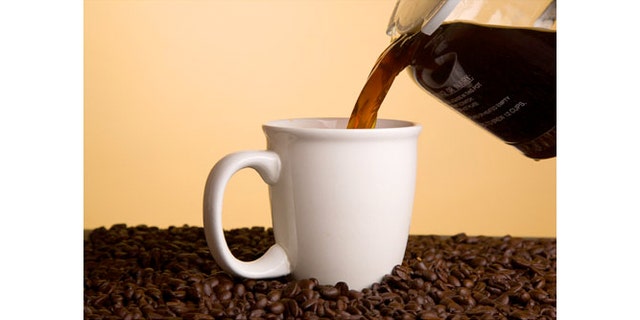 Coffee preferences vary from person to person and region to region. So the trick to finding the perfect coffeemaker to give as a gift is to know at least something about the intended recipient. To help, Consumer Reports tests drip, single-serve, and other varieties of coffeemakers. Here are several coffeemakers from our list of top coffeemaker picks as well as a few near-misses to consider as you narrow down your choices—everything from a quick serving on the go to all you need for a discriminating crowd.

Speedy and convenient single-serve coffeemakers
Coffee made in a single-serve (pod) coffeemaker may not please a true coffee aficionado, but for the coffee drinker in a hurry the best of these machines can't be beat. The DeLonghi Nescafé Dolce Gusto Genio EDG455T, $130, has a scroll button for selecting among serving sizes. Cup speed and size consistency are top-notch, and the unit is fairly easy to use. One caveat: Like other DeLonghi Nescafé models, it requires so-called "flavor capsules" (only 18 choices in all), available only from Nescafé.

For Starbucks lovers
More From Consumer Reports
If you're a die-hard fan of both Starbucks and the single-serve coffee experience, you can appreciate the Starbucks Verismo 600, $150, which improves on the earlier Verismo 580 for service-size options. First- and second-cup delivery are speedy, and each cup is of uniform size. Where the Starbucks falls short, though, is in its limited options for varying the strength of what you brew. The selection of Starbucks capsules is limited to about 15 so far, though this might suffice if you like Starbucks' usual flavors.
To fill travel mugs in a hurry
Make 16 ounces of coffee with most pod coffeemakers, and you'll get an 8 ounce brew with twice the water. The Black & Decker Single Serve CM620B, $35, makes enough standard drip coffee to fill a 16-ounce travel mug. Most of the to-go drip models we tested are fairly barebones, reflected in their convenience scores, but this model brews close to industry guidelines for time and temperature. For even better brew performance, the pricier KitchenAid Architect KCM0402ACS, $100, brews 18 ounces.

For serving a crowd
A machine intended for the weekday-morning dash may not suffice when you're hosting a party. The Cuisinart Crystal SCC-1000 Limited Edition Perfec Temp, $200, is the only drip model in our tests that can brew a full 14 cups. While it's pricey—this one's gussied up with Swarovski elements for a jeweled look—it has top-notch brew performance matched by a carafe we found easy to hold and pour from. It's also programmable, with both a small-batch setting and brew-strength control. The Cuisinart Perfec Temp DCC-2800 is similar and costs half as much.

A more affordable drip machine
A CR Best Buy, the 12-cup Mr. Coffee BVMC-SJX33GT, $40, is among the best all-around drip coffeemakers we tested. It brews at industry-recommended guidelines, and we found setup, operation, and cleanup fairly easy. Among other attractions for the bargain price are a water filter, special cleaning cycle, and two-hour auto-shutoff.

When serving coffee at a buffet
How about letting guests fill up their mugs at the coffeemaker? The 12-cup brew-and-dispense Cuisinart Coffee on Demand DCC-3000, $100, has top-notch brewing and convenient operation. A gauge tells you how much coffee is left in the tank, the water and coffee reservoirs are removable for cleaning, and an indicator tells you when the machine itself needs cleaning.

When you want to grind your own
For the freshest cup of coffee, grind your beans just before you brew them. The Cuisinart Grind & Brew DGB-700BC, $150, is impressive overall and has auto-shutoff, a water filter, and a permanent, cupcake-style filter basket.

A fun machine that makes a tasty brew
The best performer overall among machines we've billed as electric French-press coffeemakers, the iCoffee RCB100-BC12, $150, looks like a drip coffeemaker with a slightly larger basket. Hot-water jets in the basket spritz and circulate the grounds in hot water—similar to a French press—before filling the carafe. Remington says the process eliminates the bitter aftertastes of drip coffee. We liked how easy this unit was to use, and we found the carafe easy to handle, pour from, and empty.

For even more choices. See our coffeemaker Ratings of more than 120 coffee and espresso makers. Need a little more guidance on what to buy? Read our coffeemaker buying guide.

—Ed Perratore (@EdPerratore on Twitter)

For more ideas for gifts that did well in Consumer Reports' extensive tests, see the Holiday Planning & Shopping Guide. You'll also find entertainment advice and how to get ready for the holidays without stressing out.

Copyright © 2005-2014 Consumers Union of U.S., Inc. No reproduction, in whole or in part, without written permission. Consumer Reports has no relationship with any advertisers on this site.