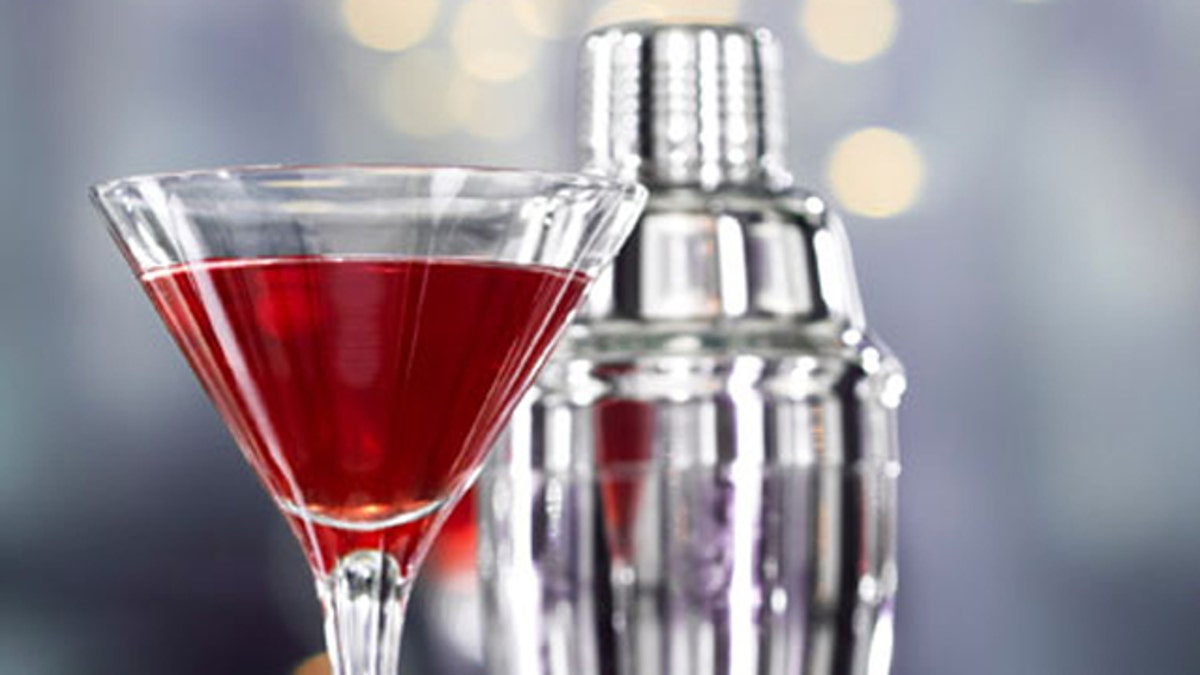 As I mentioned in a recent article on the martini, I am a bit of a purist when it comes to my cocktails. I like my drinks to taste of the spirits from which they are made rather than having their light hidden under a bushel of fruit and other ingredients.

That said, I know that bartenders, particularly the new breed of "molecular mixologists" are a pretty inventive lot and like to come up with wild and crazy versions of the classics to wow their customers.

The martini has not escaped their attention. As I continue my research by scouring the world's best bars in search of the perfect martini, I often come across some pretty weird examples of the cocktail maker's art that are a long way from the classic drink of gin, Vermouth and a garnish I have grown to know and love.

Here are five of the oddest martinis I have encountered. I would be interested to know if you have any more to add to the list.
1- The grilled cheese martini
I adore Martinis, and I am not averse to a decent grilled cheese sandwich. But 2 + 2 doesn't always equal 4 when it comes to cocktails, and the very thought of the Grilled Cheese Sandwich Martini created by Clive's Classic Lounge in Victoria, B.C. is enough to make me swear off both. The recipe calls for rum to be infused with an actual grilled cheese sandwich by soaking it overnight. The resulting liquid is blended with Lillet Blanc from Bordeaux and then topped off with Scotch whisky. Mark down as one to avoid.
2- The Silver Phantom
Now, this one is a winner. Created at London's 69 Colebrooke Row by molecular drinks guru Tony Conigliaro, the Silver Phantom uses a solution of nano silver to give a traditionally made martini an extra sparkle. The drink is an homage to the Rolls-Royce model of the same name and is even served on a coaster that is infused to give off the scent of new car leather.
----------
More from AskMen
Cocktails You Can Only Order Before Noon
----------
3- The candied bacon martini
There is no way that using bacon candied with brown sugar in a martini should ever, ever work. But somehow the combination of the sweet smoked pork with vodka, Amaretto and America's oldest spirit, Applejack, doesn't suck. It's hardly likely to ever reach the status of a classic cocktail, but at least it is not as ghastly as the description would lead you to believe.
4- Martini On The Rock
The Martini On The Rock, served at New York's Algonquin Hotel in 2010, was not weird because of the ingredients used, which were, in fact, quite traditional. It was out of the ordinary because it came with a whopping price tag of $10,000. The drink was specifically designed for wealthy men who had decided to pop the question to their fiancees and wanted to do it in style. For that eye-watering cost, the lucky woman got a Grey Goose martini in a crystal glass served by a white-gloved waiter and garnished with a one-of-a-kind engagement ring. And they say money can't buy you love.
5- The black truffle martini
T here are many variants on this most indulgent of mixed drinks, and some use gin and vodka as their base spirits. But perhaps the most luxurious version was created by legendary barman Albert Trummer, then of New York's Town restaurant. He used cognac, Grand Marnier and lime juice in his cocktail, infusing them with the taste of truffles by shaking the liquids with slices of the black Perigord variety. The end result was given even more of that unmistakable scent with five wafer-thin slices as a garnish.

Looking for the perfect martini? Simon Majumdar's on the case. Join his worldwide search on Foodspotting.