The country's most over-the-top movie theater snacks
Popcorn, Raisinets, Jujyfruits... deep-fried Wisconsin cheese curds? These are eight of the most over-the-top movie theater snacks in America.
As you might have noticed, in recent years, some movie theaters have really upped their food offerings. While it wasn't so long ago that the best food you were going to find at a movie theater was overpriced popcorn, candy, or microwaved junk food from the snack bar, now just about every major city (and plenty of small towns, too) has a movie theater where guests can enjoy a full meal at their seat. And at most of those theaters, there are a few menu items that can certainly be classified as over-the-top snacks.
When looking at in-seat dining menus at movie theaters across the country, there are a handful of trends: just about all of them offer burgers and some sort of personal pizza. Deep-fried pickles are also popular, for some reason. But something needs to set these theaters apart from the pack, and we've tracked down the most over-the-top snacks at eight popular dine-in movie theaters, both chains and independent.
So what makes something over-the-top, exactly? One, it needs to be something that you wouldn't automatically associate with movie theater fare. Two, it should be outrageous in a way that makes moviegoers say, "Wow, that sounds pretty cool." Three, an abundance of calories doesn't hurt, either. Seriously, some of these seem more at home at a state fair than a movie theater. We're focusing just on foods that can be classified as "snacks" or appetizers, so don't expect any gut-busting burgers here.
So read on to learn which snacks are the most over-the-top at eight popular dine-in movie theaters. And the next time you wait in line at the multiplex for your usual gigantic soda and tub of popcorn, know that far better options do exist, somewhere.
1. Loaded Fries: Alamo Drafthouse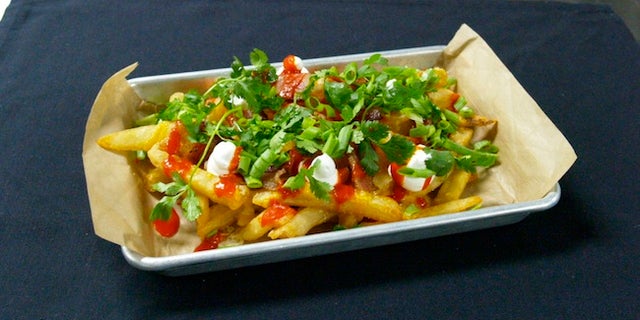 Alamo Drafthouse is a rapidly expanding Texas-based movie theater chain that's known for more than just its dining optionss — they also really, really love movies, setting up their own film festival, roadshow, and film distribution arm. But if you're in the mood for a decadent snack while watching one of their films, opt for their loaded fries, which are topped with Cheddar, smoked bacon, sriracha, sour cream, scallions, and cilantro.
2. Big & Bold Sampler: AMC Cinema Suites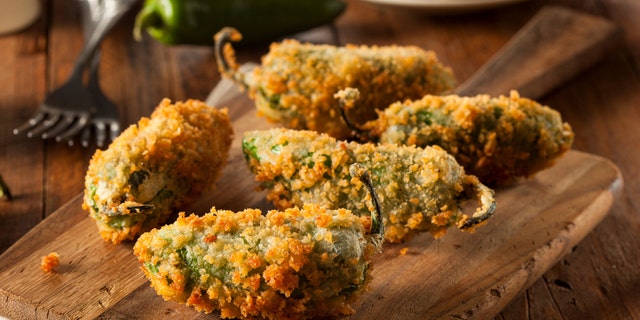 AMC has always been great for stadium seating and clean theaters, but they've been really upping their luxury game recently with their Cinema Suites, complete with couches and dine-in options, at nearly 20 locations across the country. If you're a "go big or go home" type of person, pig out on their Big & Bold Sampler, which comes with truffle Parmigiano-Reggiano fries with garlic basil aïoli; a half-size pizzetta topped with bacon, Cheddar and Jack cheese, tomatoes, basil, and arugula; and jalapeño poppers with ranch dressing.
3. Nacho Daddy: Asheville Brewing Co.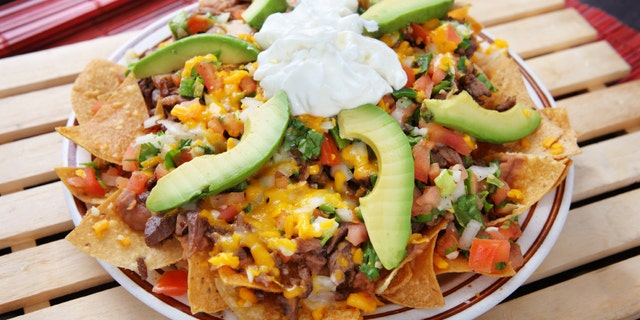 This combination brewery and theater opened in Asheville, North Carolina, in 1995 and has since expanded to three locations. Their production brewery is open seven days a week, and you can have a meal right in the theater. Their Nacho Daddy — huge house-made flour tortilla chips topped with black beans, tomatoes, red onions, jalapeños, Monterey Jack cheese, and either chicken or tofu — should keep you full during the movie.
4. Ice Cream Sandwiches: Nitehawk Cinema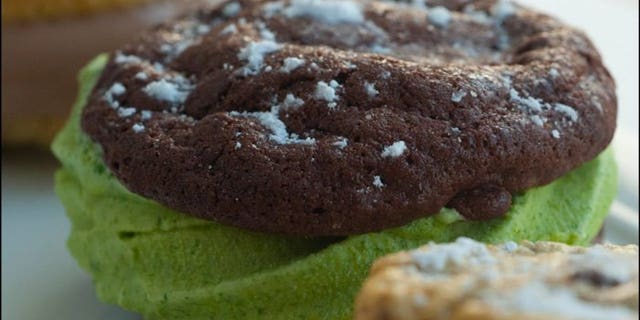 Located in Williamsburg, Brooklyn, the trendy Nitehawk Cinema single-handedly overturned the law preventing alcohol sales in movie theaters in New York, and is open only to patrons 18 and older. For those looking for a fun dessert, we recommend their crazy-good ice cream sandwiches, made with homemade cookies: Choose between a chocolate cookie with peppermint soft serve, a chocolate chip cookie with vanilla soft serve, or a peanut butter cookie with raspberry lime soft serve. If you're not feeling up for ice cream, you can also order just the cookies, which are baked to order.
Check out more extreme theater snacks.
More from The Daily Meal
8 Movie Theater Snacks From Around the World