The 10 best cookbooks of all time
Culinary trends come and go, but great recipes are timeless.
While we have our favorite websites and food blogs for kitchen inspiration, we will always love actual cookbooks, especially the classics that shaped our culinary landscape and the way we eat, cook and the techniques we use. Some of the books have received modern updates in subsequent editions; however, the foundation remains the same—solid recipes related in a straightforward, easy-to-follow format that home chefs can learn and grow from.
Take a look at Gayot.com's list of the top 10 cookbooks to find the tomes that we return to time after time in the kitchen.
1. Baking: From My Home to Yours, Dorie Greenspan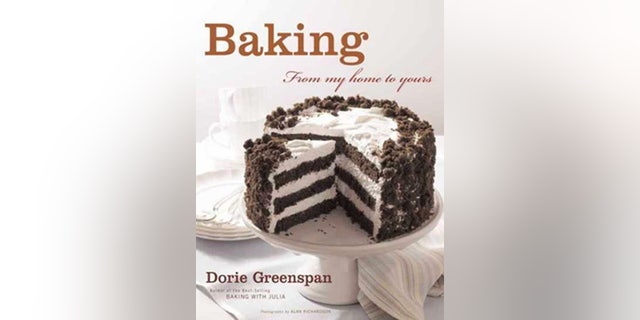 The author of nine cookbooks, including Baking with Julia (the book that accompanied Julia Child's PBS series), Dorie Greenspan has been called a "culinary guru." Baking: From My Home to Yours is Greenspan's first book in which she isn't sharing the spotlight with another baking expert. In it, she offers 230 of her homey recipes presented in a style that is expert yet warm. Detailed instructions are part of what makes this one of the world's greatest baking books. Its other great feature is the variations she offers on many of the recipes, allowing the home cook to conquer one recipe and then build a repertoire from mastering one technique.
The book includes recipes from breakfast sweets like allspice crumb muffins to savory cheddar scones, thumbprint cookies, coconut cake and exotic treats such as gingered lime and mango meringue pie.
2. The New York Times Cookbook, Craig Claiborne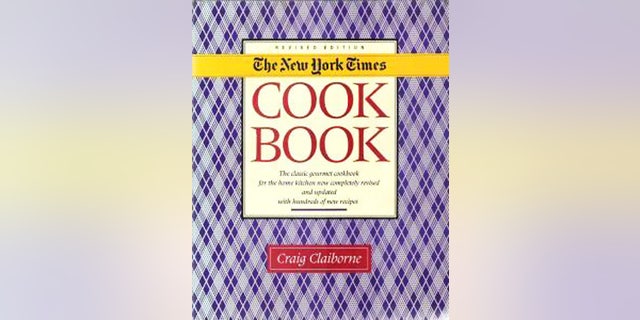 First published in 1961, The New York Times Cookbook set the standard for American cookbooks. Although many of the nearly 1,500 recipes have been revised or replaced over the years, the tome manages to maintain a sense of timelessness. Author Craig Claiborne was the first man to head the food section of a major U.S. newspaper and his work at The New York Times shaped food journalism across the country for many decades.
The recipes in the book are a reflection of his work at the Times, all having originally appeared in the paper. And while the recipes originated from countless sources, they were all refined in Claiborne's test kitchen to ensure clarity and ease. They run the gamut from American classics like barbecue ribs with beer and honey to the more exotic flavors of Spanish fish chowder and lebkuchen.
3. The Art of Simple Food, Alice Waters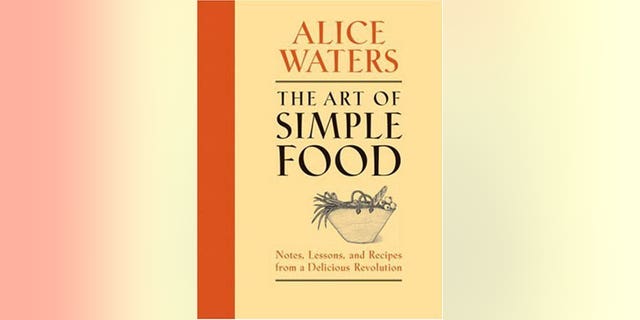 Eating seasonally and locally? It's almost a cliché these days. But when gastronomic guru Alice Waters dreamed up the idea for her famous restaurant Chez Panisse in 1971, it was quite a revolutionary concept. Her oeuvre The Art of Simple Food celebrates good cooking using the best in-season ingredients grown nearby and available at your local farmers market. This book is produce-focused with more than 200 recipes for organic poultry and meat, simple desserts and not a lot of fuss. We appreciate the minimalism, especially when pressed for time, and we believe this book is a great addition to anyone's home library of great cookery.
4. Joy of Cooking, Irma S. Rombauer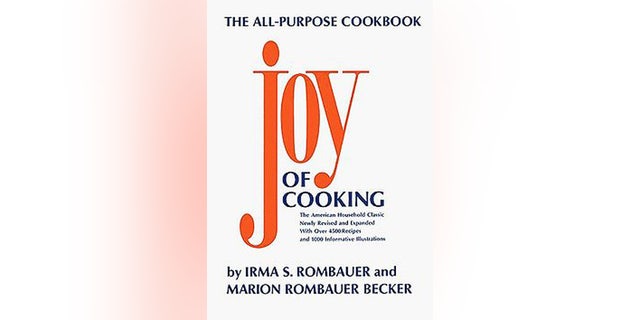 Considered the definitive guide to American cooking, Joy of Cooking is more than a collection of recipes; it is a work of American history and one that is telling of regional distinctions in how Americans eat. It was one of the first books of home cooking written by a home cook and as such, it took off immediately. But it's the tome's extensive collection of recipes and its specific instructions that help it to continue to be one of the most popular cookbooks more than 75 years later. The current edition has updated many of the originals for modern tastes and has even added a few new recipes for dishes like enchiladas and sushi. But the homey flavor still remains with recipes like brined, roast turkey, beef fondue and chocolate cake with seven-minute frosting.
5. Marcella's Italian, Kitchen Marcella Hazan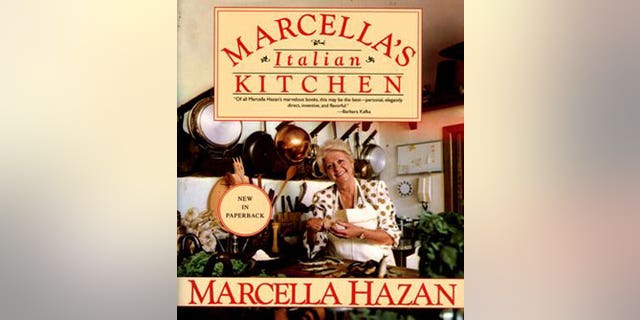 The late Marcella Hazan is widely considered by chefs and food critics to be the godmother of Italian cooking in America. Regarded as an essential guide for anyone wishing to learn authentic Italian home cooking, this celebrated work serves as a basic manual for cooks of every skill level. First published in 1986, Marcella's Italian Kitchen is the most personal of her books. The pages are filled with funny anecdotes which inject a sense of mirth into the meticulously detailed instructions. The recipes emphasize seasonal ingredients and the book overflows with simple and virtually infallible recipes for dishes such as Savoy cabbage rolls with ground beef and prosciutto, and veal scaloppini with hazelnuts.
6. Maida Heatter's Book of Great Desserts, Maida Heatter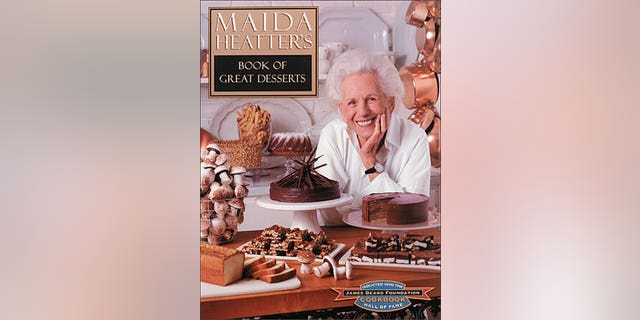 Maida Heatter has been called the "Queen of Cake." The author of nine dessert books and a member of the James Beard Foundation Hall of Fame, Heatter has earned her title over a lifetime dedicated to baking. Her best-known work, the Book of Great Desserts covers every category of dessert popular in America from tortes and pies to fried cookies, crêpes, icebox cakes, brownies, bars and soufflés. Heatter talks to the reader like an old friend, explaining her recommendations through anecdotes. The not-to-be-missed recipe is her Queen Mother cake, a flourless chocolate number with almonds that the author declares would be her pick if there were only one dessert in the entire world.
7. Mastering the Art of French Cooking, Julia Child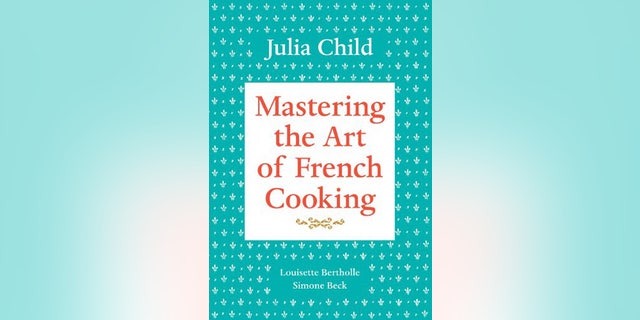 This cookbook was the first to bring French cooking to the American home and it did so, in 1961, in such style, with such thoroughness that it is still considered the best guide of its kind today. As was illustrated by the feature film, "Julie & Julia," the book's 524 recipes are so clearly explained that even the most novice of cooks can learn everything from poaching an egg to boning a duck from its instruction.
What makes it most practical are hints for sourcing or substituting French ingredients to recreate the exact tastes and textures of the nation known as the birthplace of Western gastronomy. Recipes are divided into sections including soups, sauces, eggs, luncheon, fish, poultry, meat, vegetables, cold buffet and desserts, and cover everything from quiches to aspics, cassoulet to Julia Child's signature boeuf bourguignon.
8. James Beard's American Cookery, James Beard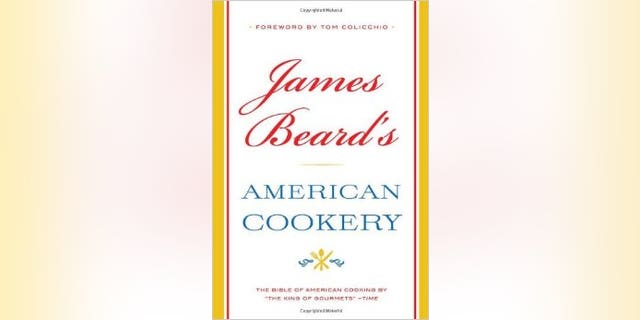 James Beard has been called "the father of American cuisine," and he put everything he knew into his classic cookbook, James Beard's American Cookery. Originally published in 1972, the illustrated, encyclopedic volume features more than 1,500 of his favorite recipes.
Although Beard wrote more than 20 cookbooks, American Cookery is considered his chef d'oeuvre. The tome's enduring popularity is due to the fact that it does more than deliver superb recipes, it digs deep into the history of American cuisine. Beard takes the time to explain the origins of such dishes as the 1940s-sounding "Mrs. Harland's Fricassee of Lamb Tongues." The book also includes advice on dozens of cooking questions, from how to choose the best produce to how to make an authentic cheeseburger. The 2010 edition features the original text and color illustrations, and a new foreword by Tom Colicchio.
9. The Professional Chef, Culinary Institute of America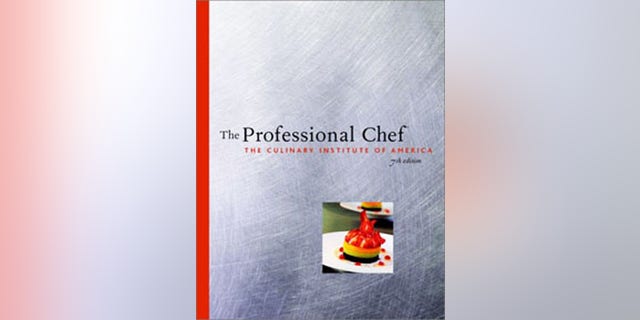 Now in its eighth edition, this tome is considered the textbook for professional chefs in America. Created by the country's most prestigious cooking school, The Professional Chef focuses on both the science and the creative side of cooking. The book offers over 600 recipes that take the user from mise en place to presentation of the finished product. There is also information on aspects of the restaurant industry like kitchen safety, nutrition, portioning and management, as well as definitions of ingredients and tools.
The current edition includes 650 photographs by award-winning Ben Fink, which help to illustrate techniques and the visual appeal of completed dishes. Although the book's foundation is French technique, it includes foods and recipes from the Americas, Asia and all of Europe like empanadas, deviled eggs, cioppino, samosas and goulash.
10. Vegetarian Cooking for Everyone, Deborah Madison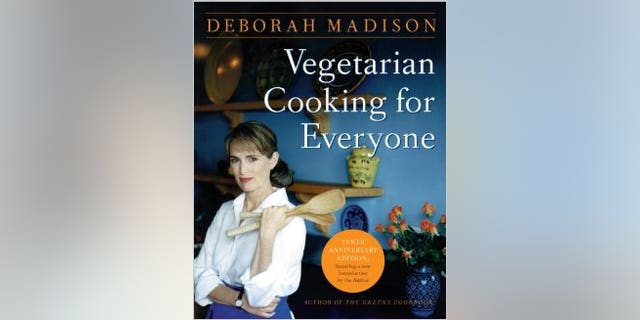 This is the tenth anniversary edition of what is considered America's most comprehensive guide to vegetarian cooking. Author Deborah Madison has been working in California's premiere produce-based restaurants from Greens to Chez Panisse — and her experience shines through in this celebrated book. Apart from the more than 800 recipes that fill the pages of the sizable tome, Madison also offers guidance on sourcing and selecting produce, grains, soy and dairy, and illustrates techniques which may not be familiar to the home cook.
Vegetarian Cooking for Everyone begins with a section on flavor development and seasoning — a skill so very essential to vegetarian cooking. Recipes include things you would expect like pear and endive salad and bean and vegetable soup, as well as more surprising dishes like cashew curry, winter squash flan and ginger cream scones.
More from Gayot.com
More Information and Photos of the Top 10 Cookbooks
My Father's Daughter by Gwyneth Paltrow—Cookbook Review