Should pets be given medical marijuana treats?
Medical marijuana dispensaries are beginning to make cannabis-laced treats for cats and dogs.
Among them are Oakland, Calif.-based Auntie Dolores and Washington's Canna Pet and Canna Companion, according to Quartz. Denver-based Dixie Elixirs and Edibles, which makes cannabis-infused drinks, treats, and lotions for humans, is reportedly also developing a line for pets.
Medical marijuana is now legal for human consumption in 23 states, yet veterinarians cannot prescribe marijuana to pets, even in states where pot is legal.  Nevada is currently debating a bill that would allow veterinarians to prescribe medical marijuana to pet owners.
This comes amid a growing call from pet owners who want to be able to provide relief for the aging or ill animals and as many see the pet edibles market as potentially very lucrative.
Last year, the legal weed market took in $2.7 billion in revenue. ArcView group, a network that connects new investors with cannabis startups, estimates that number to increase to $10 billion by 2018. And according to figures from the American Pet Products Association, spending on pets has only increased over the past years—reaching over $58.5 billion in 2014.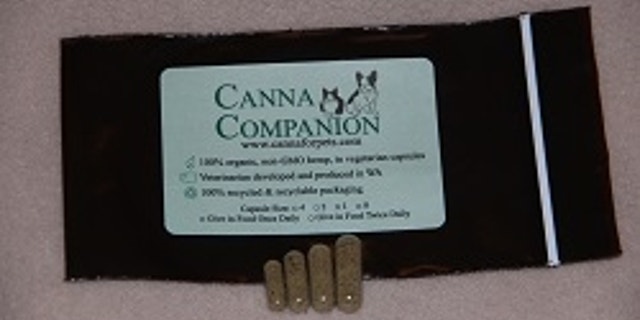 But the Food and Drug Administration has also been watching, and has issued warnings to companies like Canna Companion and Peak Pharmaceuticals-owned Canna-Pet.T he letter reprimanded the company's advertising language and effectiveness claims saying their product was an "unapproved new animal drug and your marketing of it violates the [Federal Food, Drug, and Cosmetic] Act."
Sarah Brandon, an owner of Canna Companion, told Quartz she had no idea such rules existed for pet products.