Restaurant pop-up invites lonely diners to eat delivery food next to strangers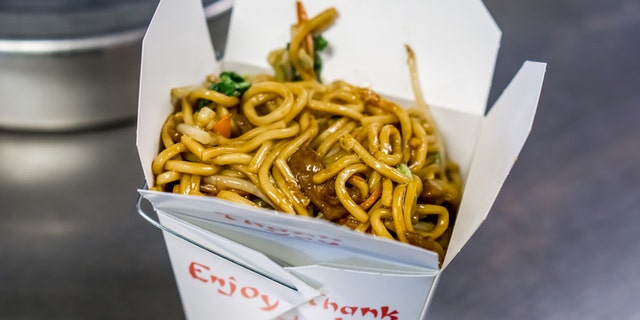 Have you ever ordered takeout but really wanted to dine out with others?
Now foodies in Helsinki, Finland can enjoy their favorite delivery meals-- in the company of strangers.
There's no kitchen at "Take In," a pop-up restaurant sponsored by American Express. Instead, guests at the space (yes, you do have to leave your bed to order) first choose from a selection of meals from a 20 different restaurants on an app called Wolt, which also sponsors the establishment. Guests then order, receive and eat their dinner in the restaurant's dining room as they would during a normal night out.
FOR THE LATEST FOOD FEATURES FOLLOW FOX LIFESTYLE ON FACEBOOK
According to Eater, "Take In" also provides bar service (guests can just come in for a drink) and "hosting service" to make sure that the correct orders are brought to the right table.
And in an interview with Monocle, a spokesperson for the unique concept explained that accommodations can be made for visiting groups that can't decide what to order.
While "Take In" may have an original premise, the restaurant is just the latest in a series of pop-ups trying to make waves in the increasingly crowded and competitive modern restaurant market.
A restaurant in Brooklyn, New York is now broadcasting a stream of diners' and cooks' daily activities as the first "live stream" restaurant in the world.
And in Colombia, restaurant goers have been flocking to Inferno, an eatery located in San Diego prison in Cartagena. Convicts at the all-female prison have been serving gourmet meals since December as part of a plan to promote their rehabilitation-- and to address the country's neglect of the rising prison population.
Finland's "Take In" won't be around for long. It opened at the start of November and will close on April 2.