Restaurant in San Francisco's Presidio says it can serve foie gras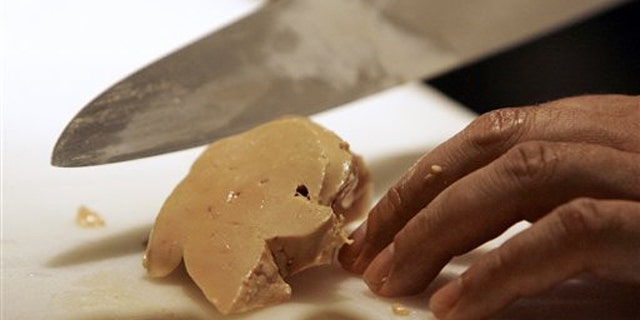 California may have banned foie gras, but soon you will be able to dine on the duck liver delicacy in one San Francisco restaurant.

Presidio Social Club says they'll start legally offering a foie gras slider on July 14. Seared foie gras will be available as a supplemental part of its Bastille Day prix fixe menu on July 14 (Bastille Day) and 15, Inside Scoop SF reports. The reason? The restaurant's management points out that the Presidio is federal land and, therefore, the restaurant is exempt from the state legislation.

"PSC will be celebrating two important independences this July: Bastille Day for the French, and the freedom to enjoy Foie Gras for Californians," Presidio Social Club said in an announcement.

Foie gras, the fattened liver of a duck or goose, is controversial because the birds are often force-fed through a tube. California's foie gras ban went into effect on July 1.

At least one California restaurant owner has already defied the ban. The day after the ban Antoine Price, owner of Cafe Mimosa in San Clemente, served up a meal titled "Foie You!," where foie gras was the centerpiece of all seven dishes --including dessert.

"They can lock me up if they want," Price told the Orange County Register. "I don't mind."