Restaurant burglars caught on video drinking $15,000 worth of alcohol, throwing a dance party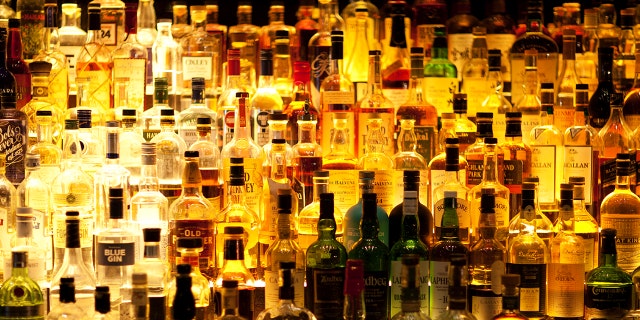 A group of burglars recently broke into a London burger joint, where they proceeded to drink $15,000 worth of alcohol and dance the night away, according to the restaurant's manager.
The thieves were caught on CCTV at MEATLiquor in King's Cross, where they celebrated for nearly 11 hours, playing songs on the jukebox, knocking back alcohol, smoking weed and eating an entire bottle of mustard, Mirror reports.
The restaurant, meanwhile, seems to be taking the break-in in stride, as they have just released the CCTV video on YouTube, and dubbed a burger emoji over the suspect's face to hide his/her identity.
NEWS ANCHOR VOMITS AFTER EATING 'WORLD'S HOTTEST CHIP' ON LIVE TV
The break-in happened on a Sunday in mid-September after a cleaner forgot to lock up to the restaurant.
Mercedes Blanco, the assistant manager, told the Mirror that a passerby tried the door at 4:20 p.m. and let himself in. The suspect then proceeded to let other people in around 10 p.m. and partied into the early hours of the morning.
Police arrested a suspect, Jason Tuite, about two weeks after the incident. Tuite was jailed for 26 weeks and required to pay a fine of about $150. However, a police spokesperson told Mirror the investigation is still ongoing. And while the restaurant claimed the burglars drank about $15,000 worth of alcohol, police say it was closer to $5,000.
FOLLOW US ON FACEBOOK FOR MORE FOX LIFESTYLE NEWS
Scott Collins, co-founder of MEATliquor, told the Mirror: "We love that people come to MEATliquor to enjoy a good time, we just prefer it to be during opening hours."