Red plastic Solo cups get classy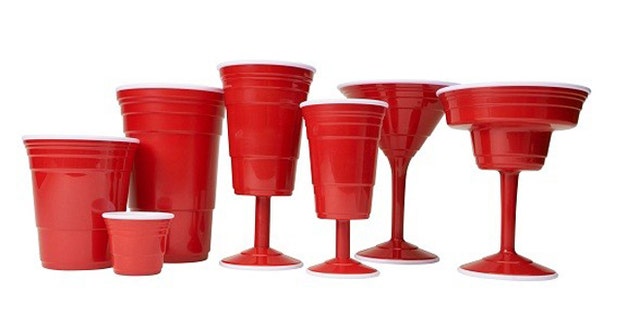 Red Cup Living, the makers of those ubiquitous plastic cups you see at every barbecue and tailgate party, is giving its iconic red cups an upgrade.
Forget about the boring old 16 oz. Now there's a 12oz coffee mug, a 14oz wine glass, a 15oz margarita cup, a 2oz shot glass and even the 18oz iconic cup for those extra-sized margaritas.
But this classy drink waremay cost you a bit more. Products vary from $6-$10, as opposed to the classic which runs about $8 for pack of 50. But they are reusable and dishwasher safe.
Michael Romley , CEO and founder of Red Cup Living, said in a release that the cups are "all about grabbing a moment in our busy lives to have fun and connect with others."
Can a cup do that?