Pizza flavored ice cream is here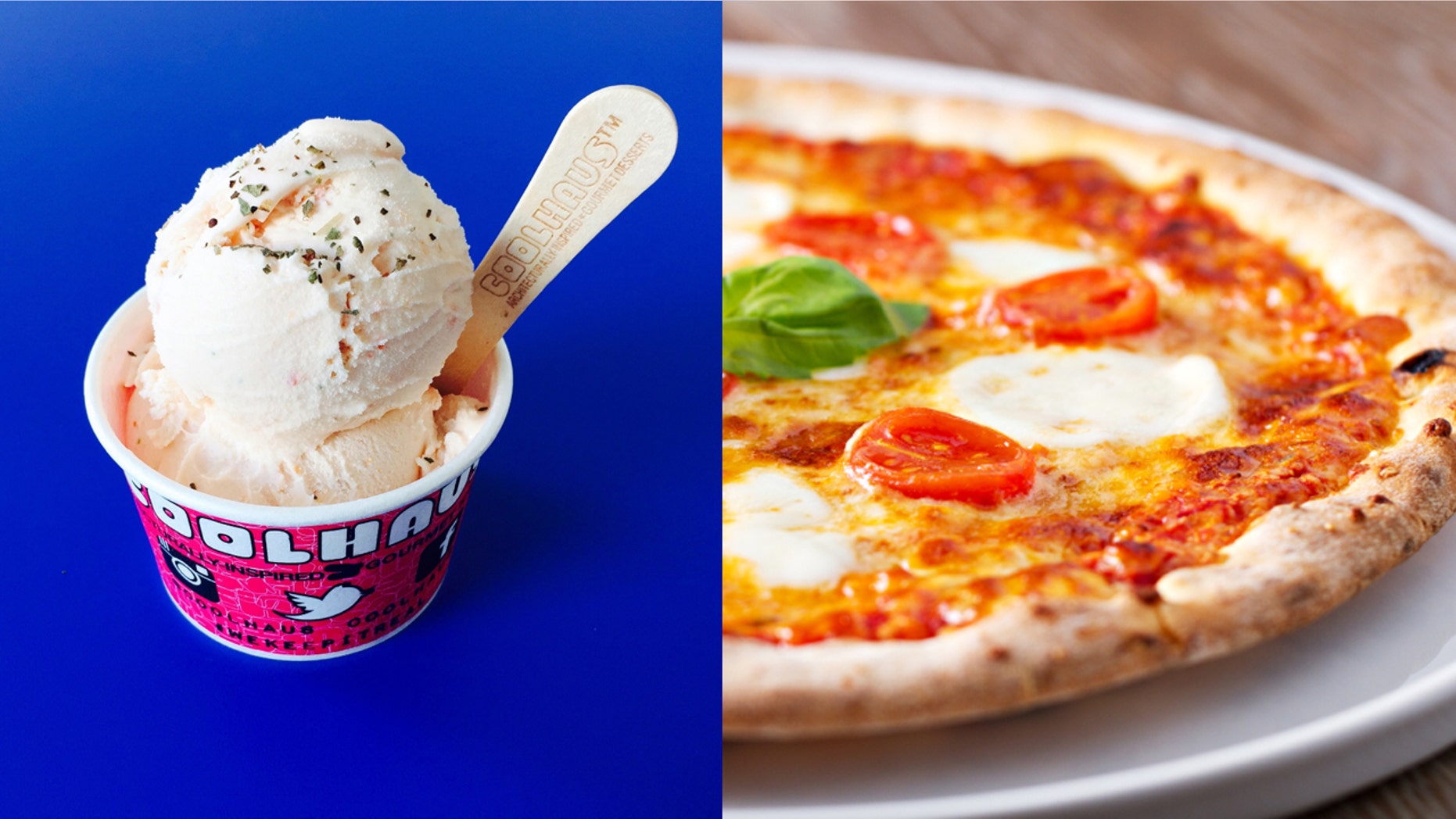 But if you're getting sick of something sweet, why not try some savory ice cream?
Coolhaus, the Los Angeles-based creamery known for their artisanal and wacky flavors, is now offering a pizza flavored ice cream.
CEO and co-founder Natasha Case is no stranger to food-flavored treats. The current fall menu features Jewish Deli inspired treats like Cream Cheese & Rye and Potato Latke & Applesauce, as well as a Chicken & Waffles and Peking Duck. The pizza-flavored ice cream is a savory mashup that starts with a mascarpone base infused with sundried tomato, olive oil, basil and a pinch of salt.
It might sound wacky but when we tried Coolhaus' "Netflix"—a sweet and savory ice cream made with a white cheddar popcorn base and little bits of crunchy Doritos—we were sold on the creamy, slightly cheesy experience.
And Case says the response to the new pizza flavor has been surprisingly positive.
"Almost everyone who comes in to our Culver City shop wants to try the pizza ice cream, even if they haven't heard about our new menu," Case told Vice's Munchies. "Everyone is shocked to find out that it actually evokes the taste of pizza."
As to whether the ice cream tastes like the real deal, Case says "of course."
"Yes, it really tastes like pizza—not in a mimicking way, but in a way that is evocative and I think really interesting. The mascarpone base gives it a creamy and slightly sweet cheese flavor, the tomatoes are sweet and sour, the olive oil is earthy, and the fresh basil is herbaceous and bright."
Californians can get their hands on a pizza-flavored scoop at Coolhaus' Culver City and Pasadena locations as well roving trucks around the Los Angeles area.