Philadelphia pizza shop patrons pay it forward to end homeless hunger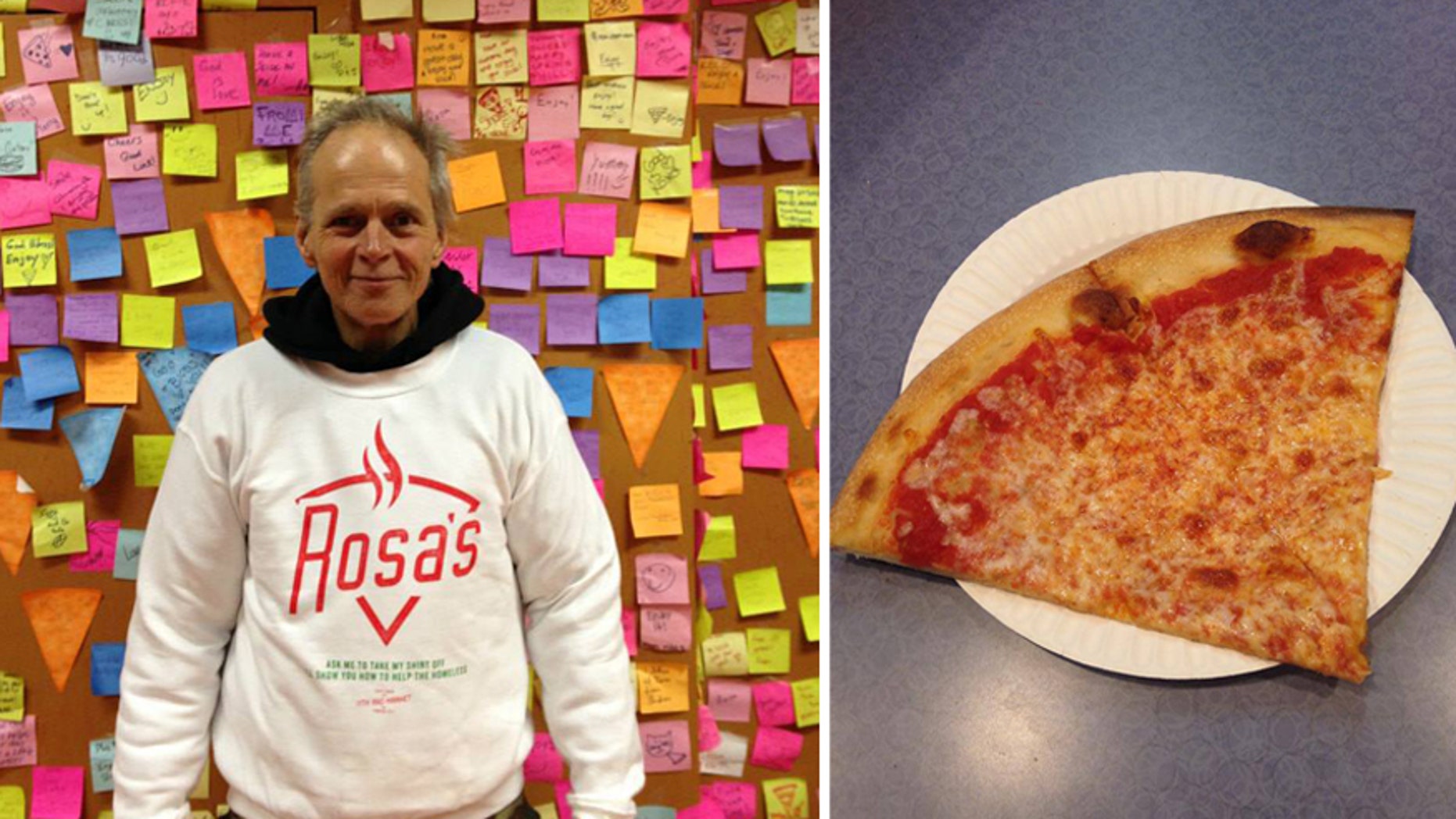 Rosa's Fresh Pizza in Philadelphia isn't your ordinary $1 shop.
With walls covered in neon post-it notes, those slips of paper reflect prepaid slices bought by customers who can afford it, for people who can't. Those who need a piece of pizza just go to the wall and grab a post-it.
Owner Mason Wartman, a former Wall Street employee, saw the success of cheap pizza options in New York City and wanted to bring a similar outpost to his home town of Philadelphia.
In Dec. 2013,Wartman opened Rosa's—named after his mother—with a simple menu consisting of one thing-- pizza. 
Just a few months later a customer gave him a brilliant idea.
"One day a customer just asked to buy it forward, and wanted to buy a slice of pizza for a homeless person," Wartman told Ellen DeGeneres on her talk show "Ellen." The young businessman thought it was a great idea and soon got the idea to offer those who donated the chance the write an inspiring message on a post-It note for the homeless who came inside.
"Our walls have become a nice message board of well wishes to homeless people—of enoucragement and goodwill," Wartman said. He said customers are happy to be able to donate what they can.
Now, Rosa's walls are completely covered in colorful post-its. Wartman estimates that in nine months, his shop has given away 8,500 slices and fed 30 to 40 homeless people every day. The shop recently started a pay-it-forward apparel program where fans of the pizza joint can purchase a hooded sweatshirt and in return donate a hoodie to someone in need.
He recently received a check for $10,000 from DeGeneres and spoke out to other restaurant brands like Chipotle to adopt a similar buy it forward policy in their stores. Even if you're not in the Philly area, you can contribute because Rosa's allows online donations from good Samaritans.