PETA's 'sexy chicks' hand out free Taco Bell burritos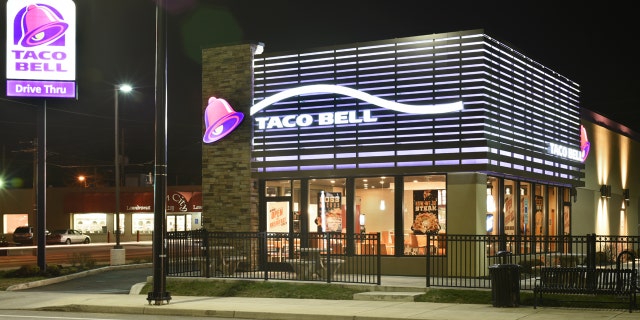 PETA has released their "sexy feather 'chicks'" on Taco Bell with a mission – to hand out free vegan bean burritos.
The women, who are dressed in "bikinis with strategically places feathers and tail [and] feathered headdresses," are handing out free vegan Taco Bell burritos as part of their new campaign promoting an animal product-free lifestyle, according to a press release.
FLORIDA COUPLE GOES TO TACO BELL FOR POST-WEDDING PHOTOSHOOT
Along with the free food, Taco Bell patrons are also given a Taco Bell vegan eating guide and confronted with the group's banners and billboards which show images of a chicken's face next to, "Would It Kill You to Get a Bean Burrito?" and "I'm ME, not MEAT."
PETA chose Taco Bell specifically because of their vegan and vegetarian options.
"It's easier than ever to find delicious, cruelty-free vegan food, including at fast-food staples like Taco Bell," says PETA Executive Vice President Tracy Reiman. "PETA's sexy 'chicks' are eager to prove that eating vegan is as simple as ordering a fresco-style bean burrito."
This isn't the first time the pro-vegan organization has stripped down in support of animals. They have been known for sexual suggestive and explicit ad campaigns before.
FOLLOW US ON FACEBOOK FOR MORE FOX LIFESTYLE NEWS
Though, the handing out of burritos is much milder than PETA's stunts in the past, which have included dousing fur wearers in red paint and comparing sexual assault to meat consumption.