People are lovin' McDonald's SXSW food truck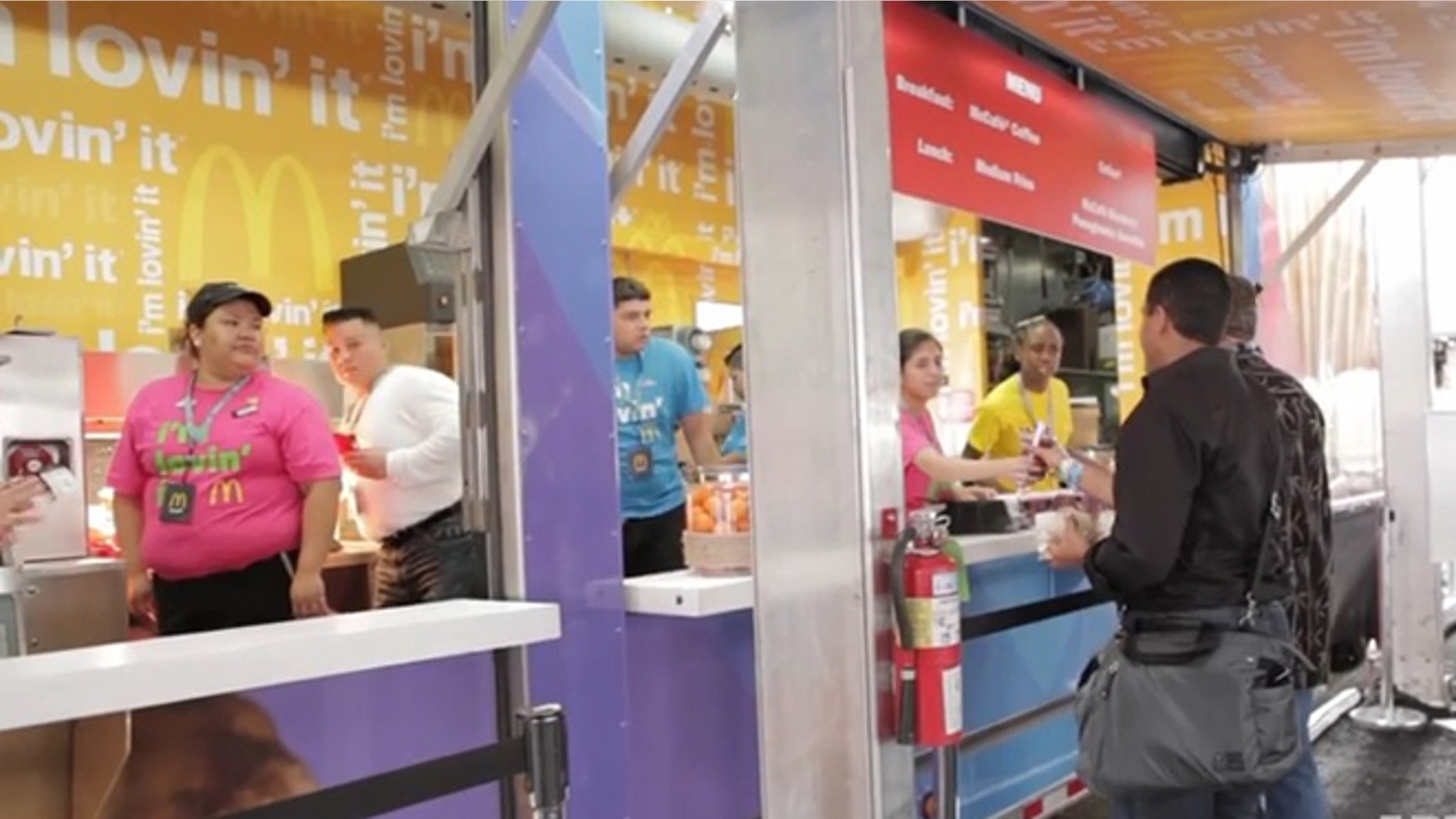 Austin may be one of the country's hottest destinations for unique food truck items, but South By Southwest festival goers are flocking to the tried and true.
McDonald's is one of the largest event sponsors this year and despite starting off on a sour note with indie music lovers, the burger chain seems to have redeemed itself with its food truck offerings. Plenty of patrons have been visiting the Golden Arches to refuel between info sessions.
But maybe that's just because it's free.
"I think it was a great surprise they have free meals for everyone," one SXSW attendee told AdWeek, citing the steep prices at other local food purveyors.
In addition to old standbys, Austin's mobile McDonald's is offering specialty items such as jalapeno burgers and different french fry seasonings that have only been tested in limited markets.
"I had a blueberry pomegranate smoothie and I was really good. I had never had a smoothie at McDonald's before," said on surprised patron who was one of several to enjoy the cold treat.
While festival goers may be happy about the gratis grub, local food truck operators aren't.
"I can't believe McDonald's is even sponsoring this. To have our quality food to next that crap food is just like…[raises eyebrows in disbelief]" Dan of  The Peached Tortilla told AdWeek.
A despite a few food truck workers who said having a big name like McDonald's might bring more awareness to food trucks in general—"The more the merrier, right?"— most thought the idea was "terrible."