News anchor vomits after eating 'world's hottest chip' on live TV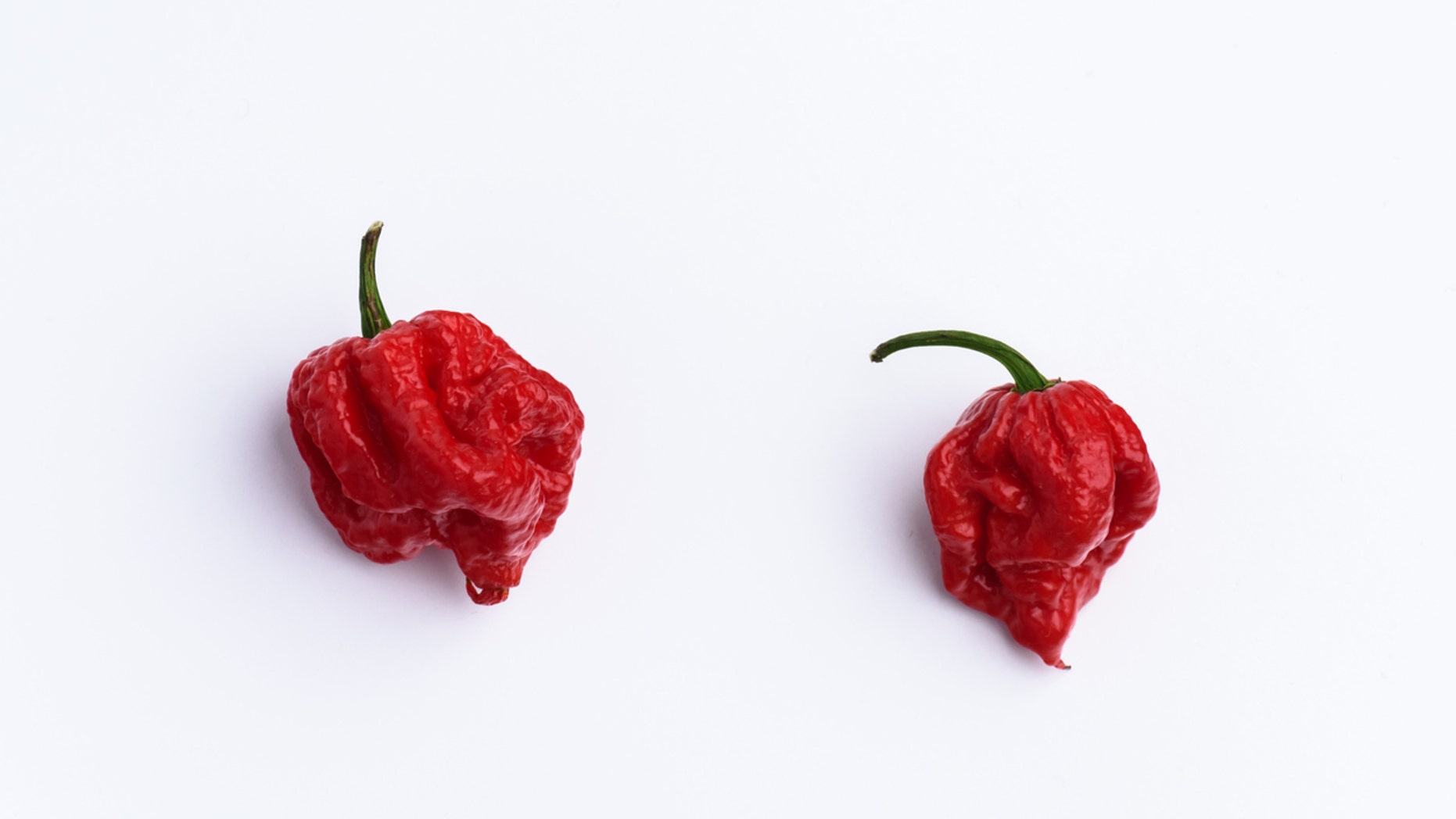 A Denver news team tried the "world's hottest chip" on live TV, with disastrous results.
The morning news anchors on KWGN were participating in Paqui's #OneChipChallenge — a social media contest that asks people to eat the brand's super-spicy Carolina Reaper chip and post their reactions on Instagram and Twitter.
Unfortunately, one of the anchors couldn't take the heat. And instead of "getting out of the kitchen," she vomited under the desk.
Immediately after each anchor takes a bite of the chip, they start to feel the effects.
THE MOST INSANE FOOD CHALLENGES IN AMERICA
One even tried to get the rest to eat more, saying, "It's not a 'tiny bite challenge,' it's a 'one-chip challenge'."
"Come on, eat the rest of the chip already," another heckled, before receiving negative responses from his colleagues. Another anchor accused the others of "overreacting."
Then Daybreak anchor Natalie Tysdal, who can be seen in the background clutching the table, doubles over and throws up off-camera.
WE TRIED THE ONE-CHIP CHALLENGE, AND IT'S A WORLD OF HURT
Her co-host helpfully alerted to the rest of the group, "Oh, oh! Natalie threw up!" before another tells viewers that "this is going very poorly, folks."
The camera cuts away as Tysdal gets some help. She later took to Facebook to update everyone concerned, saying she was OK, but would not suggest people try the #OneChipChallenge.
"I thought I was okay until I had a drink of my coffee to wash down the chip. I threw up, couldn't breathe and felt like fire was coming out of my mouth, nose and ears. I had a bottle of water, a glass of milk, a tablespoon of honey and 3 mints and still felt on fire. An hour later I had chills and a massive headache. Three hours have gone by and I feel like I was beat up in a dark alley," she writes. "I wouldn't recommend it."
FOLLOW US ON FACEBOOK FOR MORE FOX LIFESTYLE NEWS
The chips, which cost $4.99 apiece, are made with Carolina Reaper peppers, which are twice as hot as ghost peppers, and have been dubbed the "world's hottest chili pepper" by the Guinness Book of World Records. They are so hot, in fact, that they have sent some to the hospital. One man nearly blacked out after eating a Carolina Reaper.
But Paqui, whose name comes from the Aztec phrase "to be happy," started using these peppers to season its spicy tortilla chips, and started a viral challenge last year on Instagram and Twitter.