New Mexico donut shop cooks up 'Breaking Bad' treat with meth-like sprinkles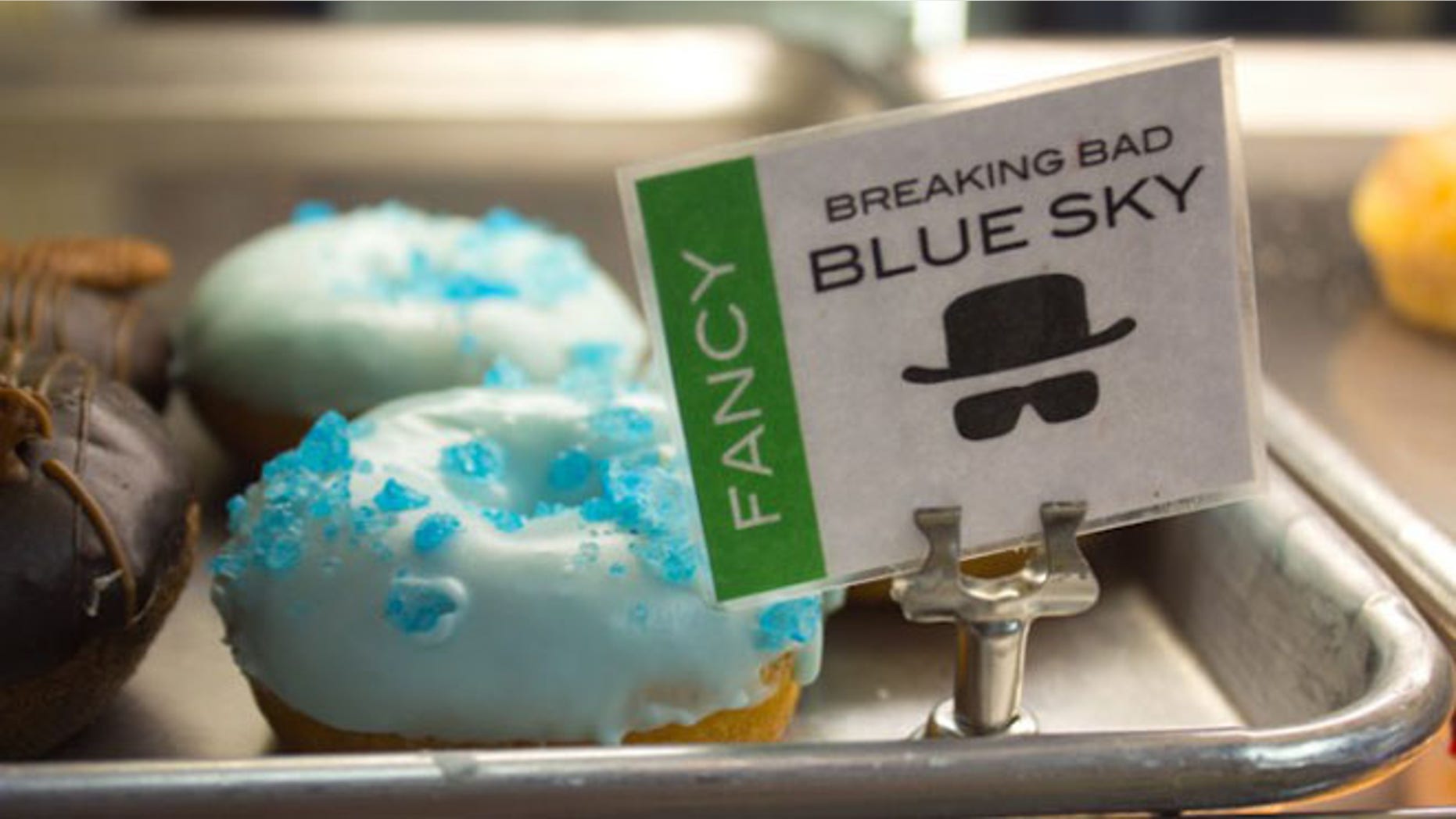 One donut shop in New Mexico has cooked up the essence of television's "Breaking Bad" with treats covered with fake blue crystal meth.
Rebel Donut in Albuquerque have concocted  the "Breaking Bad" donut featuring blue frosting topped with what looks like blue crystal methamphetamine. The meth-like sprinkles mimic the highly potent blue meth made famous by the AMC's  hit show about a high school physics teacher turned drug dealer to support his fight against cancer, KOAT reports.
"Obviously we don't call it the Blue Meth Donut," Rebel Donut owner Carrie Mettling told the station.
Actor Aaron Paul, a star of the show, was actually the first to bite into the Rebel Donut creation. Customers have been quite addicted to the creation ever since, Mettling said.
"People kept coming in (asking), 'Do you have the Breaking Bad donuts?'" she said.
Steinar Smith, a regular at the donut shop, said there are "pluses and minuses" to playing off the illicit drug but said it was a "fun spin" on the show.
But because the name of the pastry doesn't give away what the rock candy really represents, Mettling said kid customers are left in the dark.
"People who know the show know what it is, but it's equally popular among people that don't know what the show is," Mettling said.