New Florida restaurant will only serve food that starts with the letter 'c'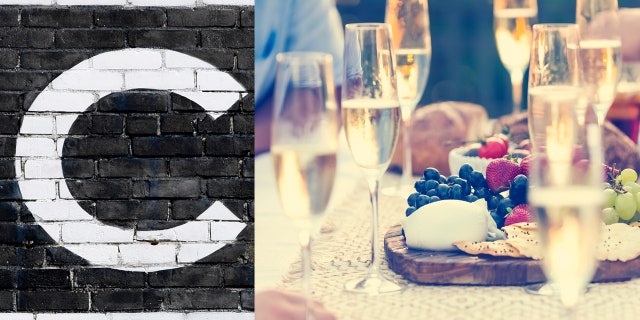 NEWYou can now listen to Fox News articles!
In a move that seems straight out of Sesame Street, a new restaurant outside of Tampa, Florida, is only selling food that starts with the letter C. Fittingly titled the C-House, this eatery's entire menu consists of foods that start with C, and they're focusing on what they call the big three: cheesecake, Champagne, and charcuterie.
This ain't your typical c-food restaurant.
According to the Tampa Bay Times, this restaurant is very much not a joke. Owner Danna Haydar decided on the concept simply because many of her favorite foods start with the letter C. As she workshopped the idea, she realized just how freeing a singular letter-based concept could be.
The menu is broken up in to seven sections: Cheese & Charcuterie, Cheesy Mac & Chili, Chopped & Chilled, Crafted Handhelds (that's sandwiches), Community Shareables (appetizers), Classics, and Compliments (or sides). And yes, every menu item starts with the letter C. They offer obvious options like crab cakes, cheeseburgers, chicken and dumplings, and a California Cobb salad. The menu doesn't even have that many workarounds. Sure, the macaroni and cheese is referred to as "cheesy mac" and the fish and chips is very specifically "cod and chips," but no freaky synonyms or descriptors are used to reach for a C-food.
C-House is so committed to the C bit that they only serve craft beers, Canadian beers, ciders, and wines that begin with the letter C, like Chardonnay. So while Labatt Blue is on the menu with nary a C in its name, it is Canadian, so it fits the theme. And, no, you can't get a standard Bloody Mary at the C-House, but you can get crafted cocktails like the Cheeky Cuban (a blueberry-lavender mojito). They've also cleverly retitled classic drinks like a margarita (Casa Viejo) and a whiskey and coke (Captain Bourbon) so you can really drink whatever you want.
The C-House also has a little retail store, where they sell items like candles, coasters, and "classic wood pieces." The restaurant is open now and located in Seminole Heights, Florida. So take a visit next time you're down in the Sunshine State.