Naked man outside Florida Chick-fil-A arrested for trying to fight passersby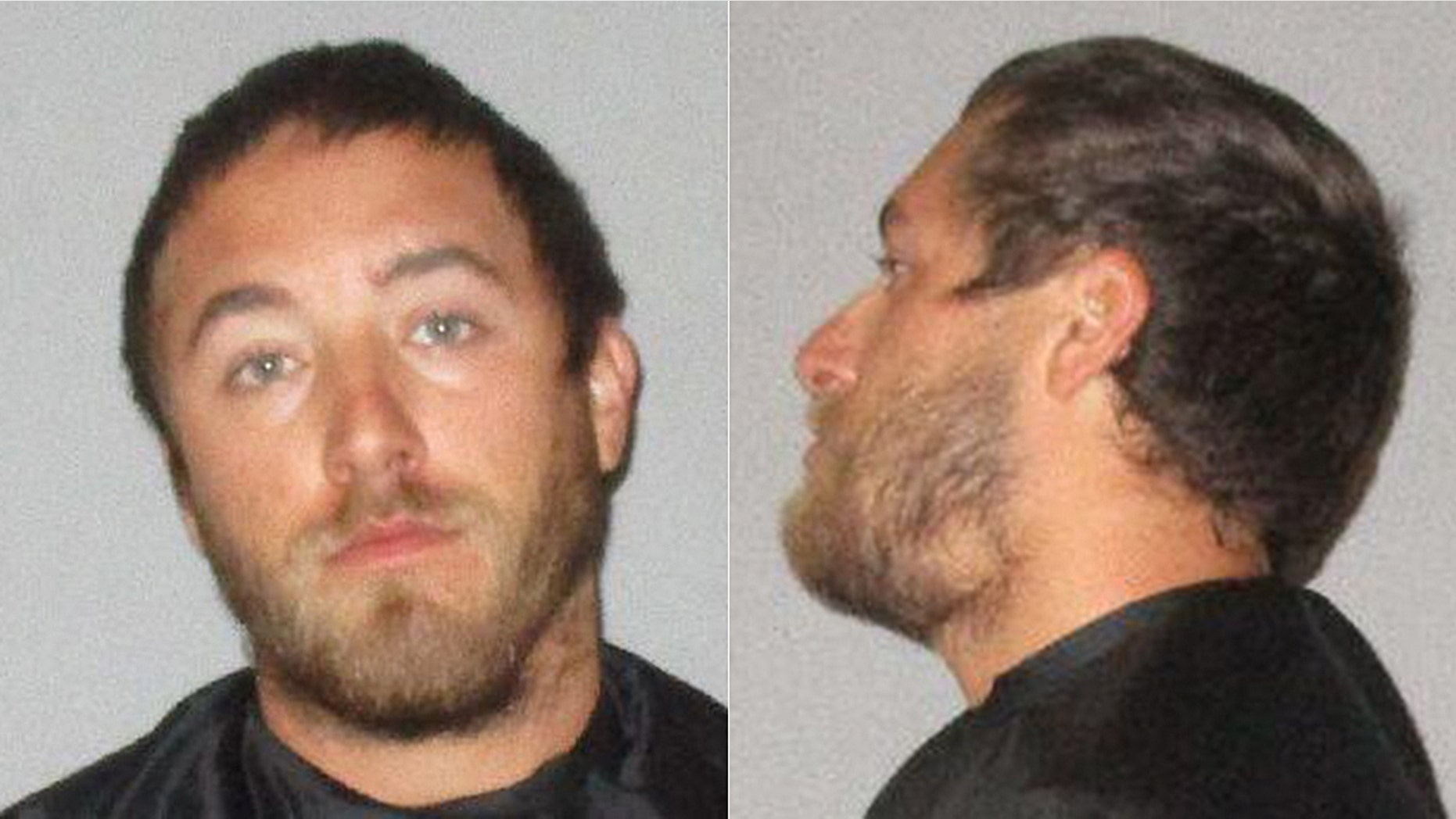 A 30-year-old Florida man was arrested Monday morning after he stripped off his clothes and challenged passersby to a fight in a Chick-fil-A parking lot.
A witness told police her boyfriend called her, alleging he was being chased by a man – who was later identified as Cory Michael Hatzl – while he was riding his bicycle in Palm Coast, WJXT-TV reported. When she arrived at the Chick-fil-A, she said Hatzl took off his clothes, ranted about his genitals and challenged her boyfriend to fight.
A Flagler County police officer said he "observed multiple vehicles drive by while [the man] was nude and yelling 'look at my [expletive],'" according to a report obtained by WJXT.
OKLAHOMA DOMINO'S PIZZA CUSTOMER ARRESTED FOR PLACING EMPLOYEE IN HEADLOCK OVER WRONG ORDER
He also allegedly yelled "you're gay for looking at my penis" at the boyfriend, WKMG-TV reported.
Hatzl was arrested and charged with disorderly conduct and resisting an officer without violence just before 2 a.m., according to his arrest records.
The Chick-fil-A on Palm Coast Parkway is closed from 10 p.m. to 6:30 a.m.
CHICK-FIL-A EMPLOYEE FIRED, CUSTOMER ARRESTED AFTER 'INCREDIBLY DISTURBING' BRAWL INSIDE DC RESTAURANT
Hatzl was booked in the Flagler County Sheriff's Office Jail later Monday morning.
The couple did not press charges, according to WKMG.
Palm Coast is about 60 miles south of Jacksonville.