MMA fighter Conor McGregor releases 'proper' Irish whiskey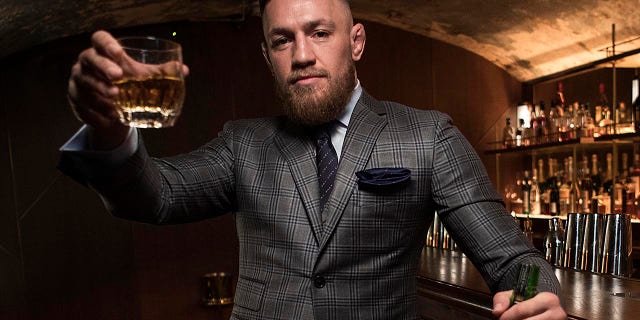 MMA champion Conor McGregor has finally broken into the spirits game.
The mixed martial artist announced the release of his new Proper No. Twelve Irish Whiskey – an alcohol that, according to the press release, might have been a bit more than the "Notorious" athlete anticipated.
"It became a longer and more complicated project than originally expected, so McGregor turned to the world's oldest whiskey distillery, located in Ireland, with a proven history of quality whiskey making."
CONOR MCGREGOR ALLEGEDLY BLASTS TENNESSEE WHISKEY ON INSTAGRAM: IT'S 'A CRIME'
McGregor teamed up with David Elder, master distiller, previously of Guinness, to produce the Proper No. 12 brand alcohol.
"We created close to one hundred blends and ultimately selected what we knew was the one and only proper whiskey blend. We took the time to develop an incredible whiskey and I'm excited to share it with the world," said McGregor.
McGregor said he had been approached to endorse whiskeys over the years, but "as a true born and bred Irishman," he wanted to "create his own whiskey that would match his high standards and make his country proud," the press release said.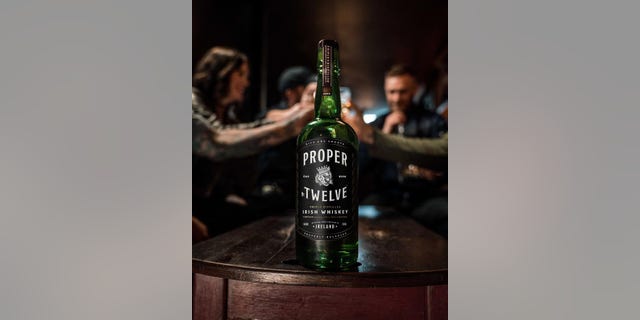 The name of the whiskey itself – Proper No. 12 – is a reference to those Irish roots.
CONOR MCGREGOR ANNOUNCES HE'LL 'TAKE OVER IRISH WHISKEY MARKET' WITH SIGNATURE BRAND
"I come from a place called Crumlin, in Dublin 12. It's a place dear to my heart. It's where I learned how to fight; it made me who I am today. It's a place I'm still very much a part of every single day of my life. So, that's where the name came from. It's proper Irish whiskey and twelve is my hometown," said McGregor. "Growing up on the streets of Dublin 12, I learned the values of loyalty and hard work. I respect other Irish whiskeys, but I am coming in strong, with passion and with purpose. I am the founder of this company and I am going to give it my all."
And part of that "all" includes giving back – the company has committed to donate $5 to local first responder organizations and charities for every case sold, up to $1 million annually.
FOLLOW US ON FACEBOOK FOR MORE FOX LIFESTYLE NEWS
"First responders all over the world are the unsung heroes who act with courage and answer the call of duty every day for people in need," McGregor said. "I have great respect for these men and women."
The 80-proof single-malt whiskey is launching in the United States and Ireland this month.