Meghan Markle practiced tea-drinking etiquette before meeting the Queen, biographer claims
Everyone wants to impress their in-laws, and probably more so if they're royalty.
Prince Harry's soon-to-be bride Megan Markle brushed up on her tea-drinking etiquette before meeting her fiance's grandmother, Queen Elizabeth II, according to a new biography on the former actress.
MEGHAN MARKLE'S LATEST HAIRSTYLE BROKE ROYAL TRADITION, AGAIN
Author Andrew Morton, who also wrote Princess Diana's biography, revealed in "Meghan: A Hollywood Princess," that Markle visited Rose Tree Cottage in Pasadena, Calif. last autumn for afternoon tea, a traditional British mini-meal that falls between lunch and dinner. It was there, according to Morton, where Markle learned all the protocols that go along with having tea with the queen, US Weekly reports.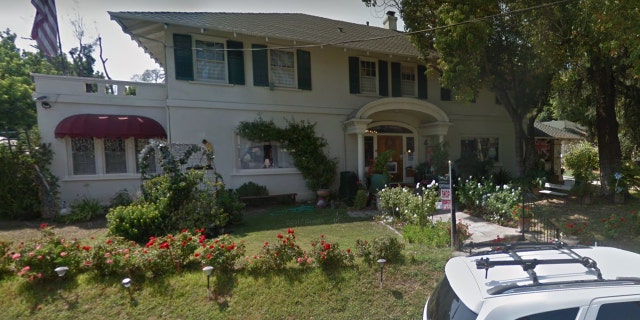 There are many rules that go with proper tea drinking, but one specifically that Markle had to learn is how to crook her finger while holding the cup and saucer. Some other tips to consider, according to British etiquette expert Jo Bryant, are to sit up straight and place the napkin in your lap, avoid leaning forward while drinking and, despite what you might see on TV, do not stick your pinky out.
She also says you should never slurp or blow on your tea to cool it off. In between sips, you can place the teacup on the saucer. As far as how much to drink, Bryant says one cup is never enough and three is considered excessive, so stick to two.
FOLLOW US ON FACEBOOK FOR MORE FOX LIFESTYLE NEWS
Apparently, all that practice paid off for Markle. In a joint interview with Prince Harry, the couple revealed their one-hour meeting with the monarch went swimmingly. Even the queen's corgis seemed to like the newest family member, snuggling up on Markle's feet during tea, Food & Wine reports.