McNugget makeover? McDonald's tests chicken nuggets without artificial additives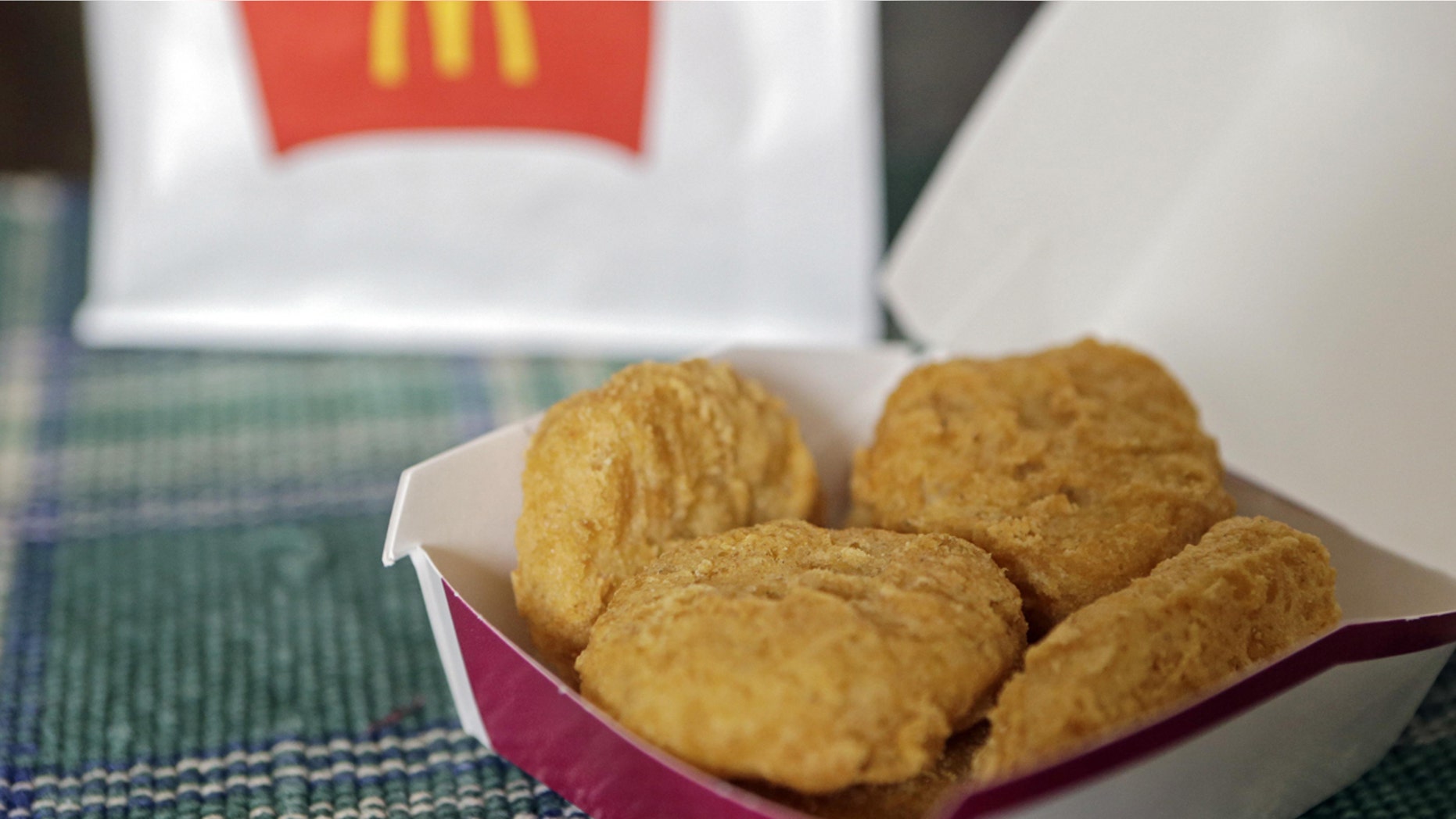 McDonald's chicken McNuggets are about to get a little bit McHealthier.
Like the Twinkie, McNuggets are practically a culinary punchline, a symbol of hyper-processed fast food with a list of ingredients that reads like a chemistry exam.
In 2014, the chain tried to dispel some of the pink slime rumors with a video about how the nuggets are made. But now McDonald's is going a step further to simplify the recipe.
The new recipe contains ingredients like lemon juice solids and rice starch.
The world's biggest hamburger chain says it is testing a version without artificial preservatives.
It's the latest move by McDonald's to try to catch up with changing tastes in market motivated by increasingly health conscious eaters. And the Golden Arches hopes it can turn around its business, which has lost customers in recent years.
The new McNugget recipe is "simpler," and "parents can feel good" about it, the fast-food company said.
While McDonald's did not give full details about what is or isn't in the test recipe, it said the new McNuggets do not have sodium phosphates, widely used food additives that the company has said can keep chicken moist. Also, the McNuggets will not be fried in oil containing the artificial preservative TBHQ.
Few details have been released but the recipe reportedly contains more recognizable-- and easily pronounced-- ingredients like lemon juice solids and rice starch.
Chicken McNuggets have become an often-mocked symbol of heavily processed fast food since they were introduced in the 1980s. The breaded and fried nuggets are made of ground-up chicken rather than intact chunks of meat and are delivered to stores frozen.
In 2003, the company started using only white meat in the McNugget. The preservative-free version marks the first major makeover to the chicken since that time.
The company said it began testing the new recipe in about 140 stores in Oregon and Washington in March. The test was first reported by Crain's Chicago Business.
As people pay closer attention to food labels, companies across the food and drink industry have adjusted recipes to remove ingredients that may sound unappetizing.
Last year, McDonald's changed its grilled chicken recipe to replace sodium phosphates with vegetable starch and to remove maltodextrin, which was used to increase browning.
The McNugget test reflects the sensitivities of parents of young children in particular. McDonald's has long targeted families, with its Happy Meals and Ronald McDonald mascot.
But does the new McNugget taste the same?
McDonald's said it is in the process of collecting feedback from customers and did not say when it might launch the new recipe nationally.
The Associated Press contributed to this report.