McDonald's testing breakfast Happy Meals this week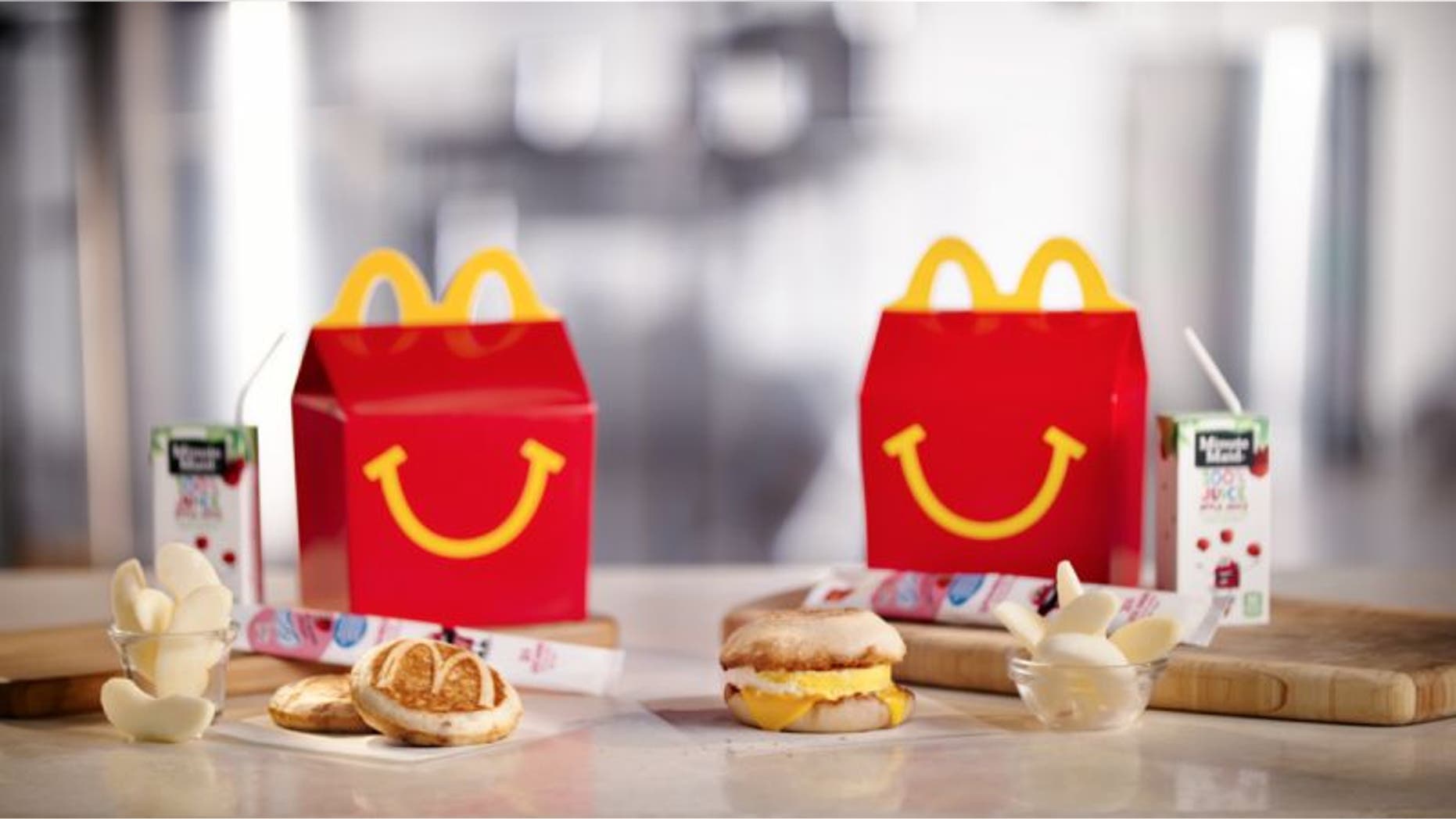 McDonald's all-day breakfast menu has been a big hit with McMuffin fans across the country.
Now the chain is betting the smaller set will want to enjoy breakfast foods at all hours of the day, too.
According to USA Today, the fast-food chain will begin testing breakfast Happy Meals at 73 Tulsa, Oklahoma area locations starting Sept. 26. The Happy Meals come with either two McGriddles cakes or an egg and cheese McMuffin. McDonald's says the latter option is the same size as a regular Egg McMuffin, but doesn't have any meat.
"All day breakfast has really been a big hit with our customers, and that started from our customers telling us this is what they wanted,'' Pam Williams, a director of innovation at McDonald's, told USA Today. "Since the launch of all day breakfast, more of our customers have been reaching out to us and asking us for these choices for their kids In the Happy Meals.''
McDonald's has been trying to win back customers since CEO Steve Easterbrook took over last year and said he wanted to transform it into a "modern, progressive" burger company.
One of the company's biggest moves since Easterbrook took the reins was the rollout of an all-day breakfast menu in the U.S. last fall. Sales have been up at established locations in the last four quarters indicating that the breakfast menu has been an early success. Bonnie Riggs, a restaurant industry analyst with NPD said that from April through June of this year, there were 122 million servings of breakfast sandwiches during regular lunch and dinner hours.
But the chain hasn't said how much of that has come from an uptick in customer visits, versus factors such as higher pricing. The chain has also been struggling to compete with fast casual chains like Panera that put emphasis on fresher ingredients. McDonald's recently announced the nationwide debut of a preservative free McNugget and has started using butter instead of margarine.
According to nutrition info the company's website, McGriddles cakes in the Happy Meals have 240 calories, and the egg and cheese McMuffin has 260 calories. The a.m. Happy Meals also come with a side of apples, yogurt or hash browns. In the afternoon and evenings, diners can order fries as a side option.
If the test is successful and goes national, it would be the first new entree for the Happy Meal in more than 30 years.
The Associated Press contributed to this report.