How to Become a Professional Beer Expert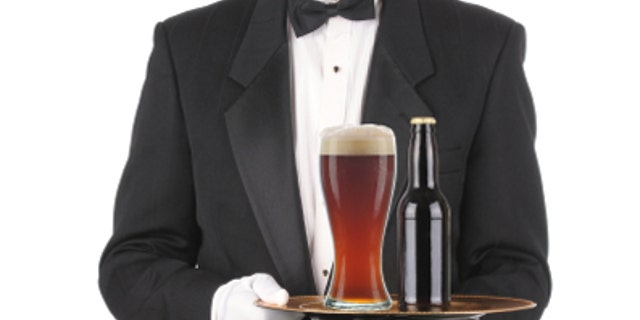 The brewing world has become a complex place in the last decade. Craft beer is now the norm in many areas throughout the country, bringing with it huge diversity in styles and flavors. As a result, bars and restaurants can no longer rely on a sommelier to maintain enough expertise in both wine and beer to satisfy increasingly educated drinkers. Enter, the cicerone.
A cicerone has traditionally been defined as a guide – someone associated with sites of interest to tourists and sightseers who can provide information far above and beyond what the average hourly employee or volunteer is capable of. Only recently has the cicerone title had anything to do with delicious beer. According to the incredibly appropriately named Elliott Beier, a certified cicerone and beer director at Chicago's Owen & Engine pub, a cicerone "...exists to ensure excellence in beer service – to make sure it's poured right, stored right, and to help educate people about good craft beer. A cicerone elevates craft beer in the eyes of consumers and introduces them to styles and bottles they might otherwise never have known existed."
Much like sommeliers, cicerones are certified experts in their field. They learn about virtually every aspect of beer – different styles, pairings, even storage and draft systems. Most budding cicerones get their start in the hospitality industry – most often coming from liquor distributors, behind the bar, and restaurant management. Anyone can learn, though, and starting from a solid knowledge base one can progress through the ranks, becoming a certified beer server in short order and then progressing on to become a full-fledged cicerone in about a year, depending on experience.
Despite how quickly beer connoisseurs can become certified, it's no cakewalk. Since the certification program was established in 2007 by Ray Daniels, President of the Craft Beer Institute of Chicago, only somewhere between 180 and 200 cicerones have been certified, and only three have become master cicerones. The exam to become a cicerone is an exhaustive four-hour exercise of short answer and essay questions on tasting, brewing, storing and serving beer, and pairing it up with food. The master cicerone exam is even more intense, spanning 12 hours over the course of two days. The dedication has a payoff though. Beier believes these professionals "make a big difference in the beer program at the bars and restaurants they work with – adding diversity, matching lists to menus and making sure those beers are perfect pours every time – defining everything from the temperatures they should be stored and served at to the glassware used."
For those seeking to become cicerones, the advice is simple – immerse yourself in beer. This may sound like an easy job, but with the craft beer industry growing and changing at breakneck speed it's tough to keep up.
"Drinking beer isn't enough," says Beier. "You have to truly taste it, take notes on your observations and even brew your own to gain a greater understanding of how all the ingredients and environmental factors affect flavors and texture. Read about it and organize bar crawls with friends to experience a wide variety of styles in one night so you can directly compare them. It needs to be what you love."
Luckily, beer is pretty lovable.
In addition to the materials available on the Cicerone Certification Program web site, Beier and other certified cicerones recommend a long list of resources to help get started down the road to becoming a cicerone. These include:
"The Brewer's Association Guide to American Craft Beer"
Brewmaster's Table" by Garrett Oliver
"New World Guide to Beer" by Michael Jackson
"Designing Great Beers" by Ray Daniels
The Beer Judge Certification Program