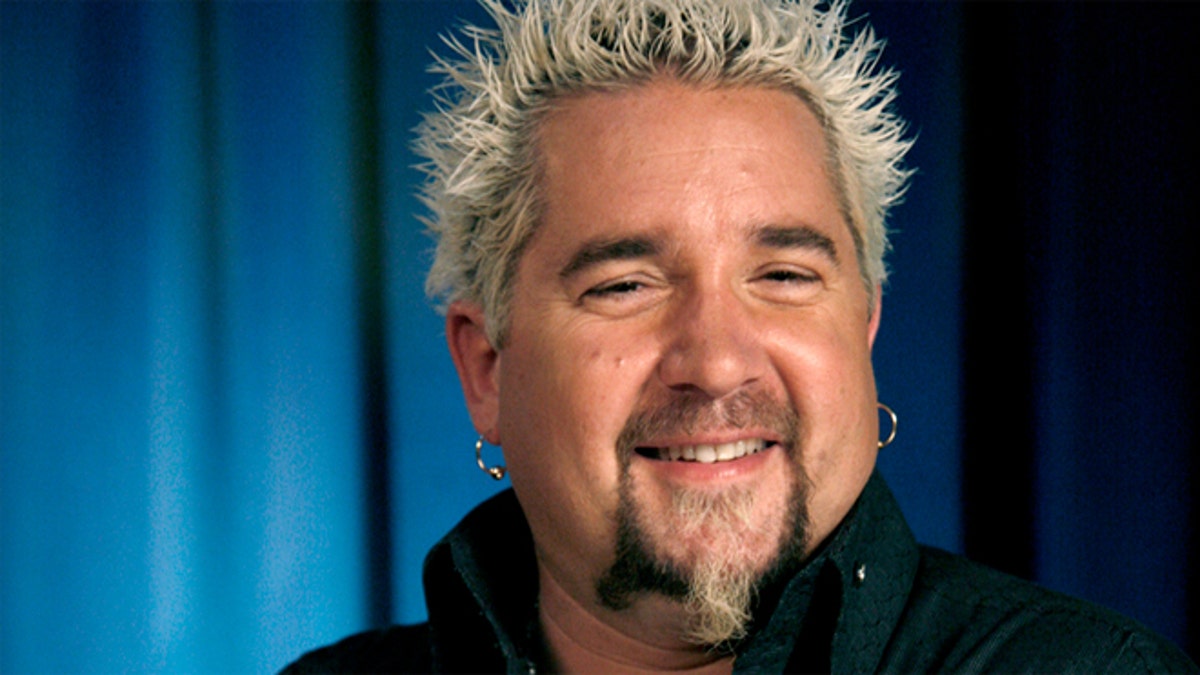 Guy Fieri defended himself Thursday on the "Today" show after a scathing review of his new Times Square restaurant appeared in the New York Times.
In an interview with Savannah Guthrie, the spiky-haired Food Network star said the piece was "ridiculous." "I mean, I've read reviews - there's good and there's bad in the restaurant business, but that to me went so overboard, it really seemed like there was another agenda," he said.
In Pete Wells' review of Guy's American Kitchen & Bar, the food critic posed a list of rhetorical questions directed at Fieri that included zingers like, "And when we hear the words Donkey Sauce, which part of the donkey are we supposed to think about?" And "Is this how you roll in Flavor Town?" The review also suggested that Fieri didn't even set foot in the place.
On Thursday, Fieri said he's a hands-on chef and manager, has 11 restaurants, creates the menus and trains the staff. "This is more heart and soul," Fieri said. "This is not just a name stamp."
He added: "The tone, the sarcasm, the question style." Fieri didn't think it was fair to visit the restaurant four times in two months. "That's tough times, especially this size of a restaurant."
Savannah pointed out that Wells wasn't the only person to give the restaurant other than stellar ratings, pointing out that 56 reviews on Yelp give Fieri's restaurant an average of 2.5 stars out of five. "At two months? Not really expecting to," said Fieri referring to getting good reviews.
Fieri said the review was more than just about the food.
"To me it's impossible to have a dining experience and have every single thing wrong -- unless you come in with a different agenda and you want to sensationalize something and you want to blow it out of the water. It's a great way to make a name for yourself! Go after a celebrity chef that's not a New Yorker," he said.
But Fieri admitted that the review has given him a few things to think about. "I mean, we're trying to. We're trying as hard as we can to make it right, to do it right. ... Is it perfect right now? No. ... Let's see where we are in six months."