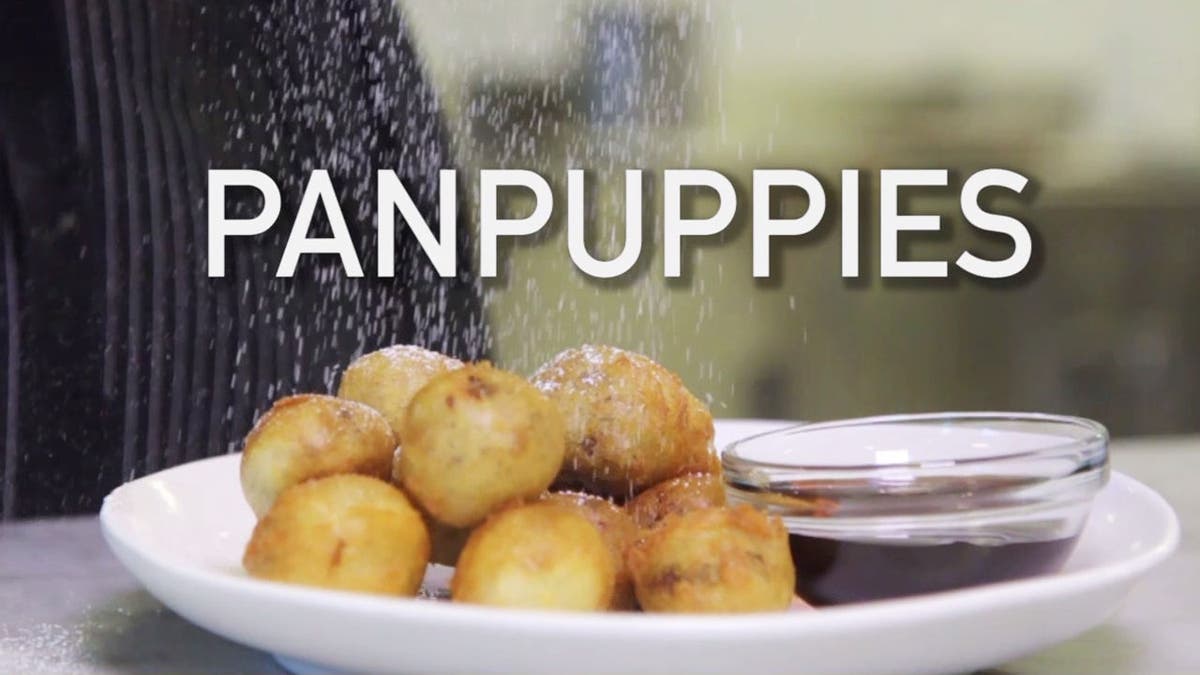 There's breakfast and then there's breakfast. Start the day with some fresh homemade sausage coated in a deliciously delicate pancake batter made with maple syrup and beer. Yup, that's right, beer is the secret ingredient to these bite-sized breakfast poppers. Grumble Panpuppies are perfect in the morning, for an afternoon snack or some mighty fine late night dining.
Check out more Grumble recipes on Facebook.
Cook Time:20 min
Prep Time:25 min
Total Time:45 min
Servings: 6
Ingredients:
1 lb ground pork
2 teaspoons dried sage
1 teaspoon dried marjoram
1 teaspoon brown sugar
1 teaspoon kosher salt
1/2 teaspoon freshly ground pepper
1/2 teaspoon granulated garlic
? teaspoon dried thyme
Pinch of cayenne pepper
2 tablespoons cold water
2 cups flour
1 teaspoon baking powder
? teaspoon baking soda
pinch salt
? cup buttermilk or milk
3 tablespoons maple syrup
3 tablespoons butter, melted
1 egg
1 cup beer, pale ale or wheat
Preparation:
Preheat oven to 400˚F. In a bowl, combine all sausage ingredients and mix well. Use a small ice cream scoop-- or hands-- to create sausage balls approximately 1-inch in diameter. Set balls on a greased tray and bake for approx. 10 minutes.
Combine the flour baking powder, baking soda and salt in a bowl. In a separate bowl, combine the buttermilk, maple syrup, and egg. Whisk until well combined. Pour the liquid ingredients into the bowl the dry and gently mix with a spoon or spatula. The batter will be quite thick and there will be some lumps. Set aside 15-30 minutes to rest.
Place the cooked sausages onto a 12 inch bamboo skewers or a wooden chopstick. Heat a pot of oil to 350˚F
Holding the toothpick or skewer, dip the sausage into the pancake batter and turn to coat well. Remove from the batter and let any excess drip off. Then carefully dip the battered sausage into the hot oil. Hold briefly before releasing so the batter does not stick to the bottom of the pot. Fry until golden brown, 2-3 minutes. Drain on a rack and serve with warmed maple syrup or dust with powdered sugar.