National Waffle Day is this Sunday. And what could be better than whipping up this all time favorite brunch meal with a twist? These modern recipes are sweet and savory, zesty and delicious.
So don't neglect your waffle iron on the 24th. Give it some love-- friends and family will be happy you did.
1. Orange-Lemon Waffles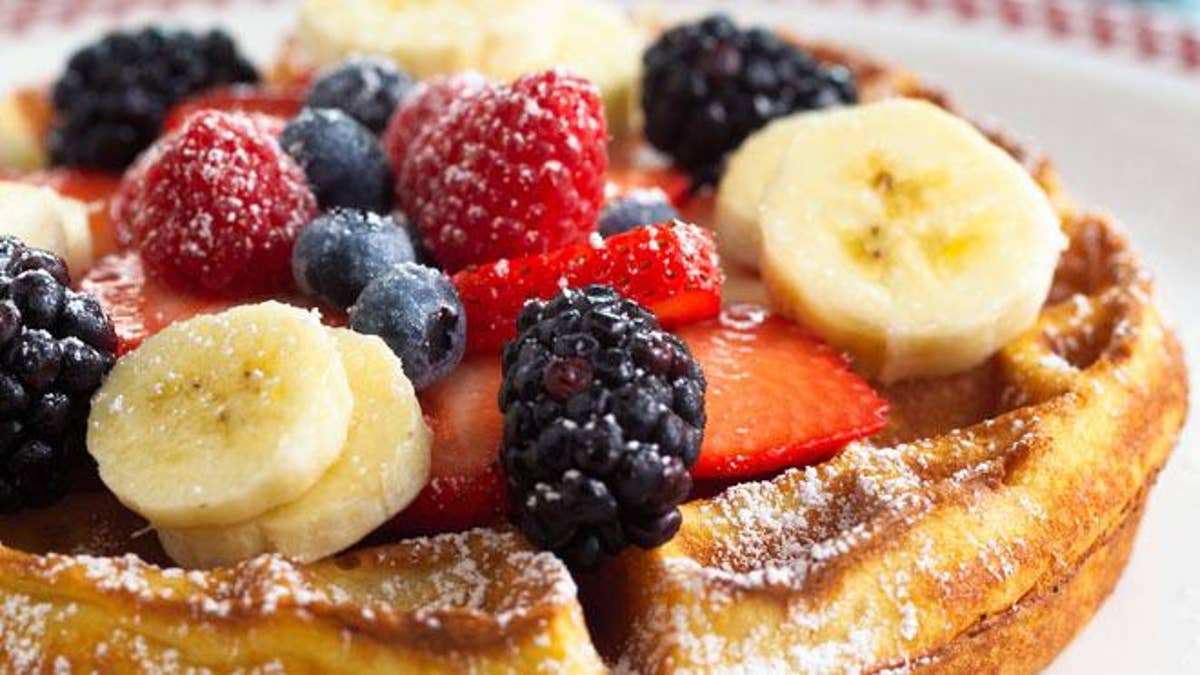 Add some zing to your homemade waffles. This recipe calls for the zest of both lemons and oranges, and the stiffly-beaten egg whites adds an air-like quality to your brunch.
2. Smoked Ora King Salmon & Potato Waffle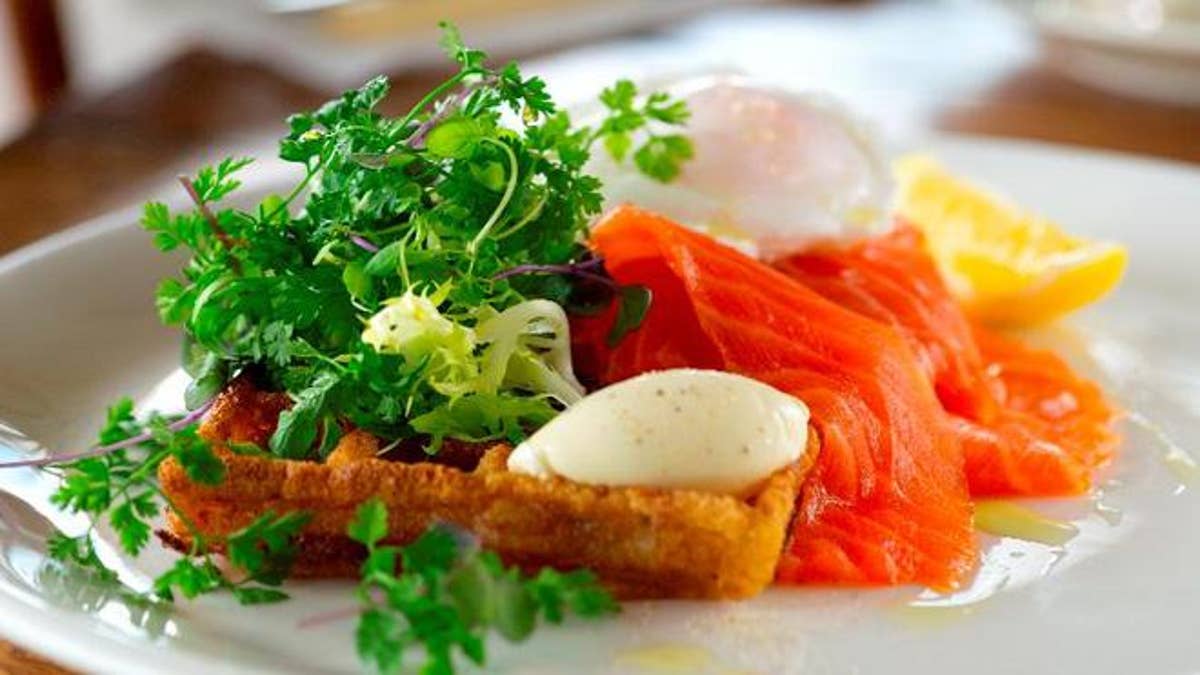 This easy but classy brunch recipe, which was created by Matt Wilkinson, the executive chef at Pope Joan restaurant in Melbourne, Australia, features Ora King Salmon from New Zealand and gives you a reason to use your sometimes neglected waffle iron.
Recipe: Smoked Ora King Salmon, Potato Waffle, Poached Egg, Creme Fraiche & Herb Salad
3. Potato Waffle Benedict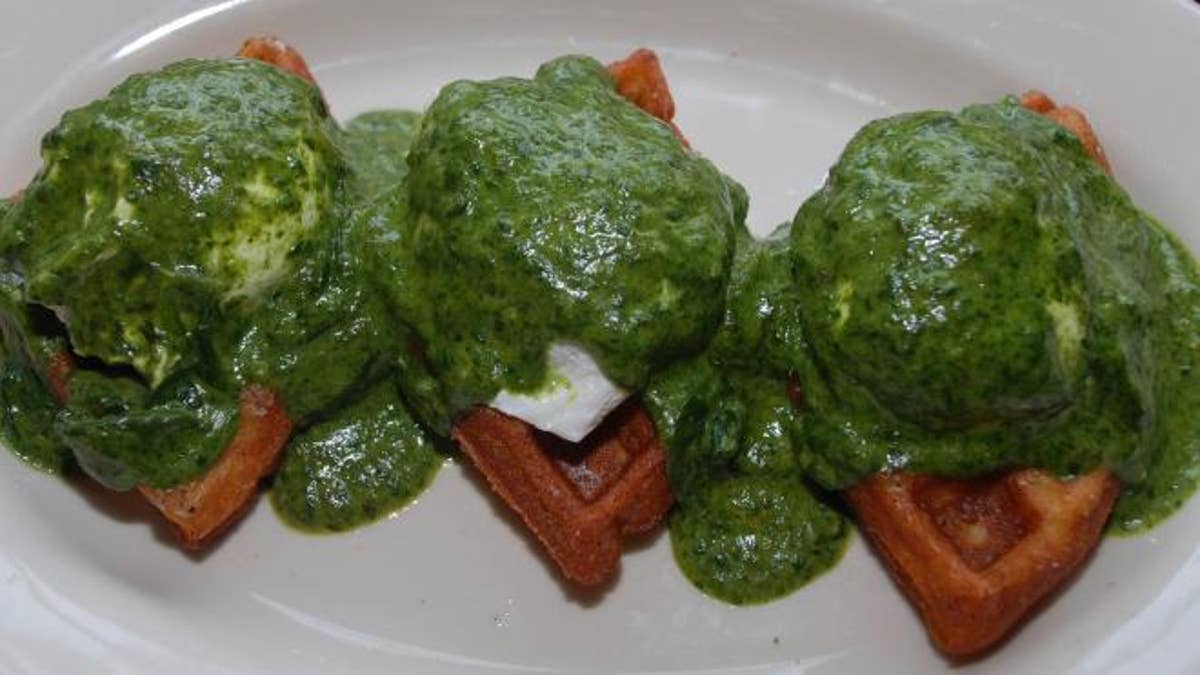 At NYC's brunch standy-by The Smith waffles make a savory debut. Fluffy potato waffles are topped with perfectly poached eggs and smothered with caramelized onions and house-made spinach pesto. Chef/Owner Glenn Harris loves this dish because it's a playful twist on a classically sweet stand-by.
Recipe: Potato Waffle Benedict
4. Liege Waffles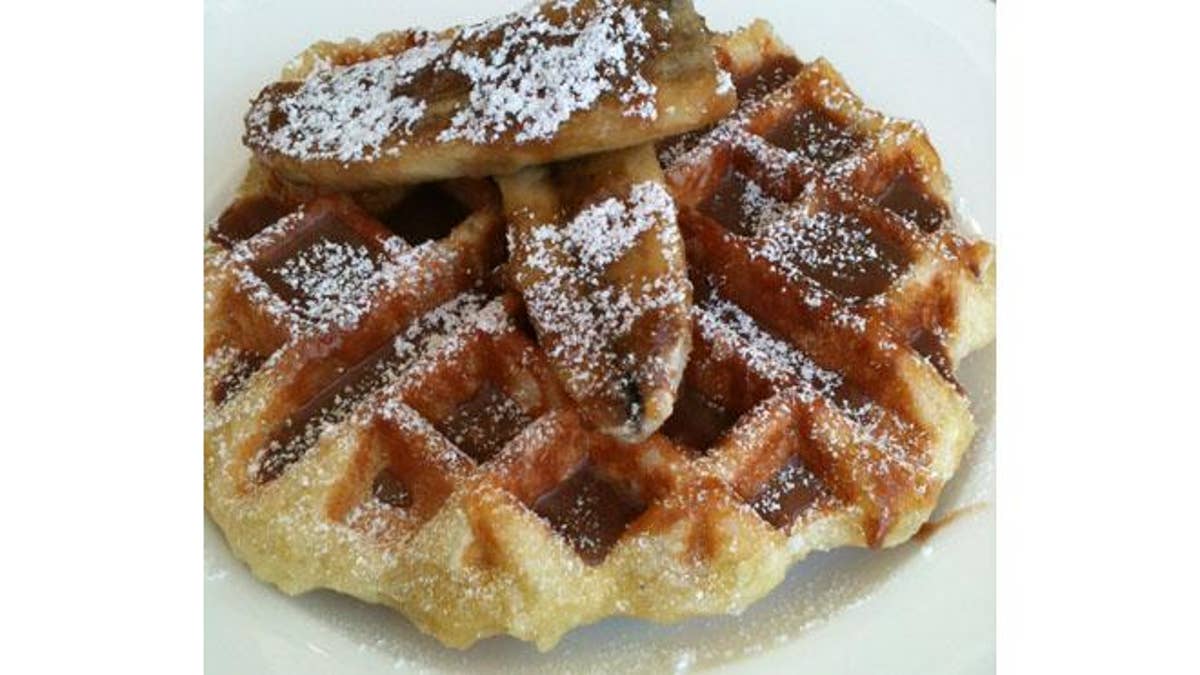 This dish is perfect for those looking to combine breakfast and dessert. The caramelized waffle pairs perfectly with the fresh bananas and rich chocolate-peanut butter sauce – if you have a sweet tooth, this is a must-have brunch item.
5. Bacon Waffle topped with Buttermilk Fried Chicken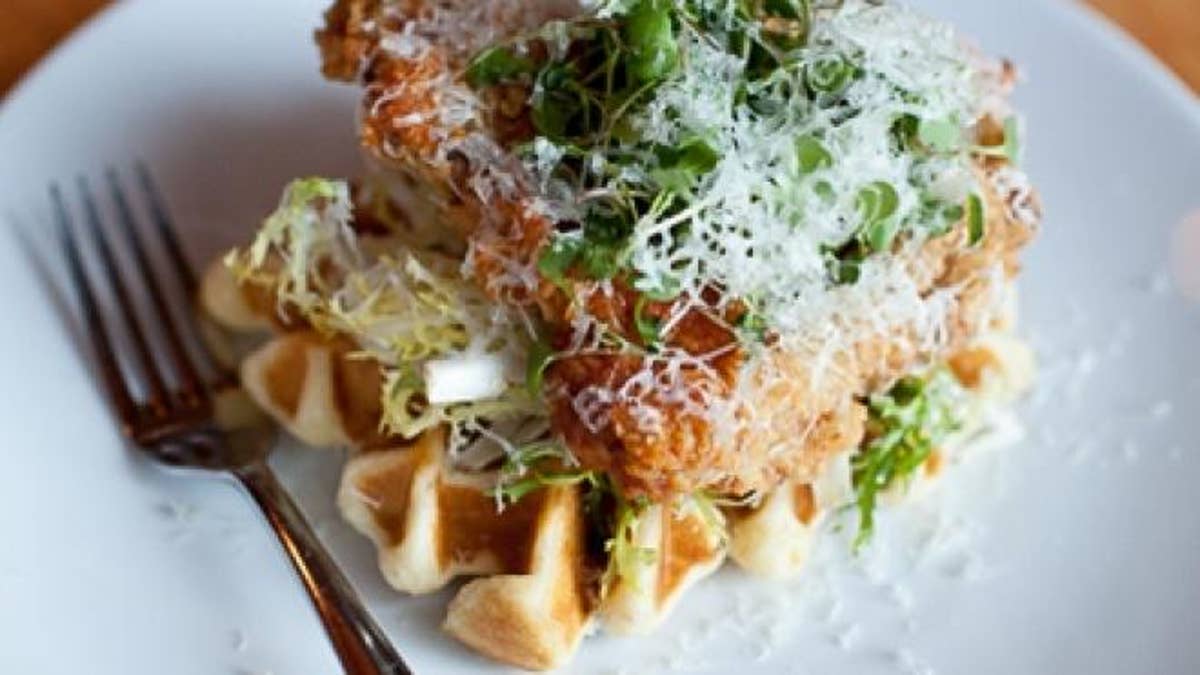 Waffles have always been a very familial and comforting dish for me – my father would make them for me and my brother most mornings. My restaurant is very meat-centric. I make no apologies for that – it's what I like to eat and what I like to cook. So it made every bit of sense me for to incorporate bacon into waffles for our brunch menu. It doesn't get more meat-centric than that! Drizzled with local maple syrup, the waffle serves as the base for buttermilk fried chicken, creating a delicious, sweet and salty dish.