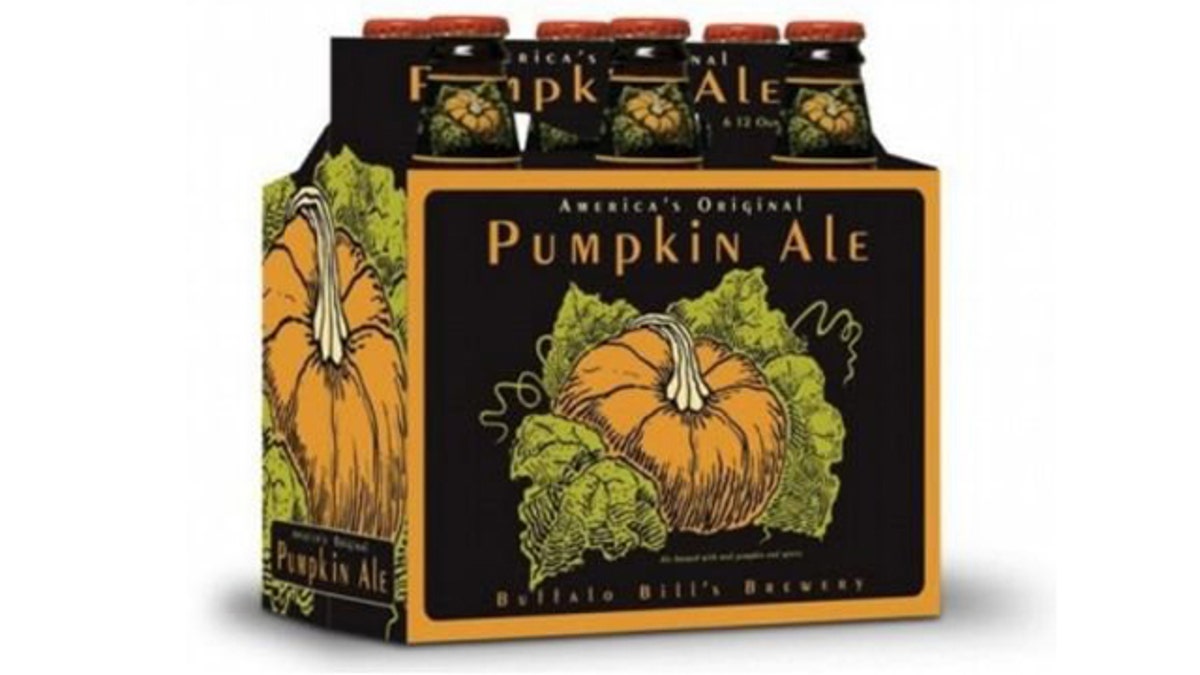 The surest sign of fall isn't the changing foliage, apple cider or even the crisp cool snap of autumn weather – it's pumpkins.
As soon as the calendar kicks over to September, the pumpkins start to come out in force. Pumpkin spice lattes fill the hands of Starbucks fans across the country. Pumpkin pie once again reigns supreme over all others in online recipe searches. By the time Halloween rolls around pumpkin fever peaks as people scramble to find the perfect one to carve into the jack-o-lantern of their dreams. Not surprisingly, the one of our favorite expressions of this bizarre obsession is beer.
Pumpkin beer may sound strange, but the spices and earthy sweetness traditionally associated with pumpkin actually pair extremely well with a good brew. These beers come in a huge variety of styles, from ales to stouts and porters, and exhibit a wide range of pumpkin flavor. Some brewers pack massive amounts of pumpkin and spice into their bottles – creating something that resembles a malty liquid pumpkin pie. Others are a bit less generous with the fruit, using it as an accent to the flavors one would expect from a beer. Either way, the results can be delicious. Not to mention far more fun than Thanksgiving with the in-laws.
Unfortunately, pumpkin beers tend to be microbrews, available only in limited areas of the country. But we've found a few that are relatively easy to find nationwide and are good examples of what can be done with a little beer and an unhealthy obsession with a huge orange fruit.
Buffalo Bill's Brewery American Original Pumpkin Ale – A very straightforward example of the breed, this one has a whole lot of pumpkin straight out of the gate. Pouring a pale amber with light carbonation and a thin, cream-colored head, the pumpkin takes the front seat. Nutmeg and pumpkin pie flavors are prominent with every sip, accenting the malt's sweetness and just enough bitterness from the hops to keep the pumpkin notes from getting cloying. The beer has a toasty background that makes it satisfying on a crisp fall evening in front of a fire, but might be a bit too simple for some, especially if you're just looking for pumpkin accents, not a full-on jack-o-lantern dog pile.
Southhampton Publick House Pumpkin Ale – A solidly pumpkin orange color in the glass with a head that lasts for days. The pumpkin in here is subtle, with just a touch of vanilla, cinnamon and nutmeg on the nose, and a bare hint of actual pumpkin in each sip. The almost soda-style carbonation and hoppy bite cut those flavors even farther. It's a tasty fall beer and well-suited to an afternoon of football and a hearty bowl of spicy chili.
La Parcela No. 1 Pumpkin Ale – Brewed by Jolly Pumpkin Artisan Ales, this 750mL bottle lives up to its name and smells like autumn as soon as the cap is popped off. Scents of pumpkin, nutmeg, pepper, dried fruit and yeast are almost overwhelming. The beer is a gorgeous glowing amber on the pour, with a nice creamy head and gentle carbonation. The first sip is unmistakably pumpkin, but with a backdrop of citrus, malt and just a touch of bitter hops with a substantial dose of yeast. Even more intriguingly, there's a funky sour overlay from oak-aging that makes this bottle well-worth hunting for. This is the beer to break out around a crackling fire in the backyard, or while waiting on the front porch for trick or treaters – it'll definitely cut down on the irritation when teenagers show up without costumes expecting candy.
Samuel Adams Harvest Pumpkin Ale – Not surprisingly, Sam Adams puts out a seasonal pumpkin ale and, like most of the brewery's beers, it's a solid one. A deep amber verging on brown, the beer has some very fresh and clean pumpkin flavors, but not much spice to it. It's typical of a Sam Adams ale, with an excellent balance of hops and malt, but the bottle falls a bit flat, with virtually none of the pumpkin pie spice most look for when cracking a pumpkin ale. But for anyone craving a more simple pumpkin flavor, a six-pack of this will do the trick.